Office closed in the pandemic? Meet customers online.
While many brick-and-mortar businesses have plummeted during the pandemic, a new window of opportunity has emerged in the digital sphere. As social distancing restricts consumers from flocking outside their homes, they're comfortable shopping online, and the data also suggests so.
Not only are they comfortable, but they are also readily becoming dependent on digital ways of fulfilling their everyday needs. Below is a graph of the peak in internet activity during the lockdowns.
Graph Showing peak in Internet Activity During the Pandemic
Businesses who benefited from the Pandemic 
Information Technology prospered on full bloom as the reliance on remote working and digital means increased. Below are some top businesses who actually benefited from the pandemic.
| | | |
| --- | --- | --- |
| | Market Capital Raised    |                                      Source |
| Facebook | 85.7 billion dollars | Increased advertising on the platform, and more brands shifting online. |
| Amazon | 401 billion dollars | Sale of essential goods that people needed the most |
| Microsoft | 269 billion dollars | The Team's app saw 55 million new users signing up for it |
| Shopify  | 51 billion dollars | 62% rise in online stores being created by business owners |
| The Home Depot | 31 billion dollars | Sale of essential home improvement goods in the pandemic |
The heavy market capital raised by the above-listed businesses signifies the huge jump in online activity from the SMBs and Smaller enterprises who rely on services provided by the big tech organizations.
But in any case, they were able to survive the pandemic because they pivoted quickly as the consumer requirements shifted. Amazon focussed on "essential" items whereas Facebook racked up its advertisement platform.
You can also make the pivot today, by understanding how it is done.
Points to remember while shifting business online
3 Ways to Shift Your Business Online
1. Offer Product Sales Online
More and more product-based businesses are shifting to e-commerce. Opening an e-commerce store has not only become easier but also highly cost-effective. No matter if you are selling groceries or clothes, the consumer favor ability for buying online vis-à-vis physical stores has increased dramatically.
Top Avenues for Product Sales
2. Sell On-demand Services
Service-based businesses find it the most difficult to shift online as they are unable to fulfil customer requests without a physical meet. But even that is changing now. Professionals such as Clinicians, Teachers, Domestic Servicers, Engineers are all making the best use of technology amid the lockdown.
Top Avenues for Service-based Sales
3. Offer a Digital Solution
Thousands of businesses are inevitably adopting a digital solution for fulfilling their services. As the dependence on the internet grows, reaching out to customers using traditional means becomes even more difficult. It's time to take a sharp turn and change your business model into a digital-friendly source of revenue.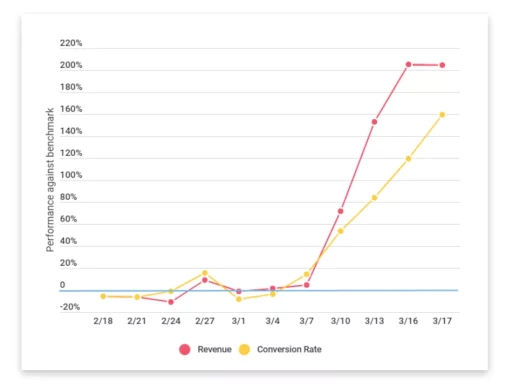 Growth of digital subscription services during the pandemic
Top Avenues for Digital Solution Sales
How can Dikonia help?
Dikonia is one of the Top IT consulting companies in India. We have helped hundreds of businesses to shift online. A number of websites and apps have been designed by our team to ensure business growth. We help the business at every step from choosing the correct platform to making the platform public.
Our team members ensure that the websites designed by us run smoothly even after delivering them to the business owners. This makes us stand out among the Top software outsourcing companies.
Conclusion
Due to the pandemic, digitalization has seen rapid growth. People are searching for options to buy things online, considering the social distancing woes. Hence, a lot of traditional physical stores have transferred to online shopping sites. But shifting business online is not an easy task. There is a lot of difference between running a store and running an online business. You need to contact the top software outsourcing companies to ensure that you choose the perfect platform according to the needs and demands of the customers.
If you have still not shifted your business online, this is the perfect opportunity for you. Contact Dikonia to get the best guidance and help while shifting your business online.