Leslie Barry
CEO, Exponentially
"They've done it again! The Dikonia team has rebuilt and launched version 2 of the Exponentially App. On-time, on budget and I'm really impressed by the intuitive thinking and clever application of the technology to deliver a quality product that we can be proud of with our customers! Thank you to the team and highly recommended."
Daniel Mcdonald
Project Owner, Mcdonald Legal
"We recently engaged Chhavi and her team to Develop our online Legal Will Platform for our Legal firm McDonald Legal. Chhavi's team at Dikonia are the best I have ever worked with, the technical expertise is second to none and our project was managed to scope and to budget. Highly recommend Chhavi and Dikonia for any web applications or mobile applications"
Mihikaa Sawlani
Marketing Executive – LiveRoute
"LiveRoute has had a very noticeable growth in rankings (20 out of 35 keywords on the first page of Google Search currently and improving) since Dikonia was brought on board, to start the SEO for the website for the very first time, 9 months ago. The team is very helpful and provides easy and fast communication for questions, suggestions and requests. They also continue to demonstrate knowledge regarding not only link building, but also on and off-site SEO best practices as well. Definitely recommend and look forward to keep working with Dikonia in the future."

Sarah Schneider
Communications Technology Engineer – SEIU Local 503, OPEU, Mail For Good
"Chhavi and the Dikonia team were great to work with -- quick, responsive, and flexible. Highly recommended for your next development project."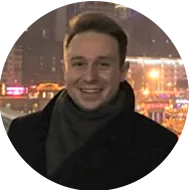 Eric Haun
Project owner, China School Directory
Chhavi and her team at Dikonia were wonderful to work with and definitely recommend them to everyone! From the very beginning, she understood our objective and what we were looking to accomplish with the website. Communication is very important when working with a freelancer and Chhavi was always very responsive! As the website develops there are always small changes that need to made and their team also understands this and is very responsive in this regard. Will definitely hire again!
Vince Thompson
Project owner, Swiff App
Choosing the right developer is not easy especially for a Start up like us. We made a very good decision to work with Chhavi and her team as they have been fantastic from the very start. They have communicated well through out the project and offered constructive feedbacks to further improve the product. They have been very patient and completed all the revisions we have requested in a high standard. I must say their product knowledge is excellent, they knew exactly what needed to be done and definitely made the work flow easier and straightforward. I would highly recommend Chhavi and her team if you are looking for an experience high calibre development team.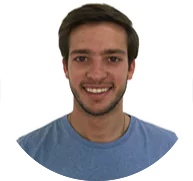 Excellent work so far! Great attention to detail. We will continue to work with Sajal and his team. A hard-working team that works constantly until the product is as perfect as it should be.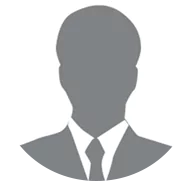 Rajesh Kadakia
Director, Legatax
The applications are first of their kind online guide / law lexicon. Hence, developing user delight features for the applications were our main requirements. We are very pleased with Dikonia's Project Management capability. Their team has excellent communication skills and a fast response, highest work quality and turnaround time. Dikonia has managed the applications effectively based on agreed application performance. They have proactively solved issues impacting the continuous running of the applications without downtime. They have been instrumental in recommendation for best-practices to be followed which helped in performance improvements and security, monitoring and managing the application effectively. We are very satisfied and happy to have found Dikonia as our development partner. During our relationship, Dikonia has developed a good understanding of our own vision and work flows and found a way to successfully complement our operations without causing any discontinuities or issues on our side. We thank Dikonia for the wonderful job in helping us develop our applications. We look forward to working with them in future projects.
William Rassman
Project Owner, Executive Retirement Trust
It has been an enjoyable experience working with Sajal and Aditya. In all honesty, I had a very complicated project that I was not sure I could find anyone that could deliver. The team has turned that opinion around. Their professionalism, integrity, sincerity, competence is beyond question. I hope to have more projects for them in future and will recommend them.
Jock Walker
Director, Boarding School Suite
Very professional & friendly. To date have no problems, project is a long and ongoing project. Still in early stages but it appears this is going to be a mutually beneficial relationship. Dikonia really does seem to be able to understand and engage with the intricacies of the project.Very Happy: Knowledge and commitment to project are great. Project Manager is always up to date with changes or challenges and resolutions. Welcome to contact me for more info.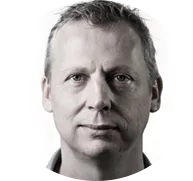 Leslie Barry
Co-Founder, 121Gym
Dikonia has once again delivered a great product and very professional engagement. The team iterated as we did to create a usable product that is popular with our clients. Timely and useful communication ensure we stayed on track. We've already kicked off the next project with this team."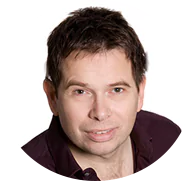 David Lee
Project Owner, Eviva Hub
I have been working with the Dikonia team and with Chhavi over a period of 12 months on various software projects. The duration of the time we have been working together is a testament to the service provided by the team at Dikonia, As a client we expect a high level of service and quality and to date this is what we have always received from Chhavi. Strengths include; being able to understand our requirements in layman terms and turning these into reality through the software that has been produced for our needs. I can comfortably say that the software that has been developed for our business by Dikonia has enabled us to reduce our existing systems by at least 50% and thus reducing our costs to our business. Where the real talent lies with Chhavi, is her ability to take your idea and make it a reality to assist your business development.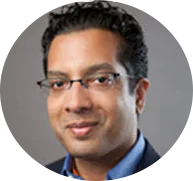 Girish Subramanyam
Owner, Pocket Psychiatrist
"Chhavi and her team have been a delight to work with. They are extremely responsive and communicate effectively. Even though I was not able to adhere to the time schedule that we agreed upon initially, they accommodated me to complete the project - and this was a difficult project that required a lot of testing on their end to ensure functionality. I highly recommend Dikonia for your development project."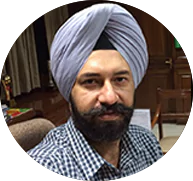 Gurkirat Kirpal Singh,IAS
General Secretary,The Punjab State IAS Officers' Association
We hired Dikonia to build the Website for The Punjab State IAS Officers' Association along with an online voting application for Elections of the Association. They have done an excellent job of automating our complete voting process. We are very happy with the work they did for us, and would love to work with them again.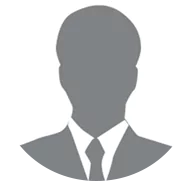 Michael Montaya
Owner, www.foodhandlersoftexas.com
Chhavi is a world class professional with more than 10 years of experience in the IT field. I hired her services as a project manager to provide custom solutions to improve our product. She is very organized and provides highly dynamic services. It is very true that hiring a project manager like Chhavi can improve the efficiency of business. In a results driven industry and her dedication to the IT profession, I give her my highest recommendation.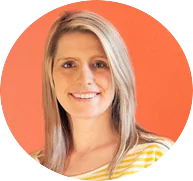 Melanie Richeson
Director of Marketing, RoxMedia
Chhavi and everyone on the Dikonia team has been exceptional to work with during the entire process of developing our custom SaaS solution website. The communication has been exceptional and their team has made themselves available to Skype as needed. Their project management system has helped tremendously to keep things organized & documented. I can trust their team to meet the deadlines. I was extremely diligent in researching partners for our site due to the complexity of the site and the importance of our client relationship on the line. After exploring every possible option for our company, I couldn't be happier with my decision to partner with Dikonia. Since starting on the SaaS site with this team we have already expanded our work with them. They are more than programmers... they are wonderful partners who understand the "why" behind the "what" and provide recommendation and solutions with that in mind. I'm so grateful to have the Dikonia team, and consider them to be a long-term development partner.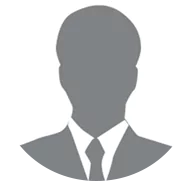 Dikonia (Chhavi) worked very closely with me on this project and listened to all my remarks and questions with was very responsive. I will definitely work again with her since she had a very good manner as well and very good principles, and very good in terms of technical issues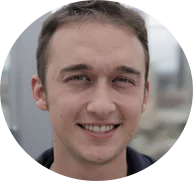 Julian Farley
Owner, www.whosethehottest.com
Great Job, to specific specifications, Great communication, and even let me add a few requests after later on in the assignment. Look forward to working with them again. Thanks.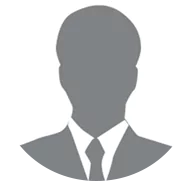 Jason
Owner, my.checkinhr.com
Pleasure working with the team. They are responsive, professional, and can execute. Great, Professional & did everything to spec. I will definitely work with them again. Thanks! The team delivered high quality follow on work to an existing project.
Melissa and Hannah
Owner, Turnip.ch
We had a great experience working with Chhavi and her team. They contributed a lot of valuable suggestions to our vision and developed our website and app just as we dreamed it would be. They are very organized and the project management flawless. Highly recommended!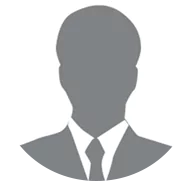 Kimberly Nepa
Project Owner, Business One
The freelancer is very communicative and shares their inputs and suggestions for the betterment of the project. They also clarify and ask questions to have a good understanding on how we would like the project to be done. They are very patient with all our requests and has a high quality of work. Will surely hire them again.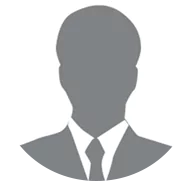 Brian Chan
Manager, EnyMedia, US
Eny Media is a small web design company that designs websites for restaurants. I'm the manager.Dikonia are pretty good. They are very responsive to any feedback and requests.Dikonia designed and developed a website for one of my customer's restaurants. The website takes and processes orders for users. When a user signs up on the website, they can place their order and it will print out on their printer. The website is built using PHP and MySQL.There were between four and five resources assigned to my project. I was only in contact with the project manager.
Ron Yaary
Project Owner, KO Samui Boat Charters
"A+ work!!! Development of complex reservations system from start to finish and recommend CMS to use that worked well. The company was committed to delivering the project successfully. Highly recommended and for sure will use them on our next project. Big thanks to Sajal and his team."
Leslie Barry
Project Owner, Exponentially
I've been working with Dikonia for many years across multiple early-stage technology projects and the team always rises to the challenge. Dikonia are a friendly and professional team and deliver on time and in budget. More importantly, the team offers insights into smarter ways to deliver and execute product features, which is always appreciated. Excellent communicators and highly recommended for your next project."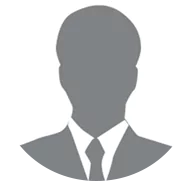 Daniel Barrie
Product Manager - Superlight Australia
"Chhavi and team delivered quick and professional work on our project. They had a swift response time and provided valuable feedback on questions. Will definitely recommend and hire again for future projects."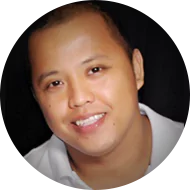 Mark Anthony Angeles
Marketing Executive – LiveRoute FZ LLC, LiveRoute
"I have always enjoyed our working relationship with DIKONIA as well as been inspired by their philosophy in Customer Service. They do an excellent job, go beyond expectation, and offer suggestions on how to get things done. We have worked side by side on numerous projects (website, corporate brochure, presentation, flyer design, etc.) which created a huge impact towards our Branding and Lead Generation Campaigns. I highly recommend their services as they're committed, flexible and always surpasses the expectation."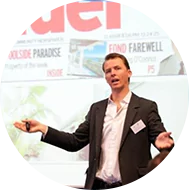 Simon Carson
Project owner, Workfeed App
I really enjoyed working with Chhavi and the Dikonia team. They delivered a robust website and apps for iOS and Android, which included solving a number of problems during the build. I plan to do follow on work with them.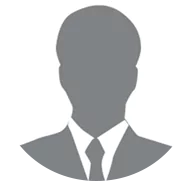 Fouad Saada
Project owner, Cruise Culture
We were impressed with their constant communication and positive attitude.Dikonia compared favorably with a previous vendor in terms of transparency and responsiveness. Despite scope creep and timeline issues, Dikonia accommodated revision requests and communicated clearly.Dikonia met every single milestone that we have set. If they were unable to deliver on time, they kept us informed.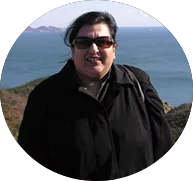 This is my second project with Chhavi and her team. It always impresses me how on the ball they are regarding the requirements of their clients. It is so comfortable and reassuring to work with her and her team. For me, their USP is the ability to understand the mind of their client in terms of design requirements and functionality. I wholeheartedly recommend her and her team for their approach, promptness and dealings. Thank you so much for helping us design and launch this project.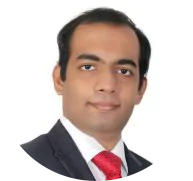 Khaarvel Parakh
Business Head, Techombay
We certify that we are very much satisfied with the implementation, methodology, coding, after delivery service and the professionalism with which our requirements were handled. They have the capabilities to handle large projects with complex requirements. We are very happy with their services and would continue to use Dikonia for our future requirements.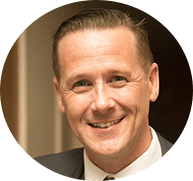 Daniel Mcdonald
Chief Operating & Finance Officer, Aspect Studios
Very happy with Dikonia and Chhavi. Dikonia have become our trusted partner across many of our businesses. They are quick to respond, their work is outstanding and always are putting forward solutions to address our needs. A great team and a great operation. Happy to discuss personally, please send an email to danielm@aspect.net.au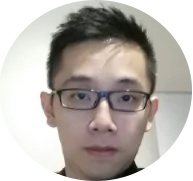 Desmond Hang
Project Owner
Dikonia has helped to build our base platform and it has helped us tremendously with the ability to pilot and iterate quickly on the business to get it to a level for selling several cars. I would highly recommend them. Chhavi is diligent and very attentive to the requirements ensuring that all aspects of the project comes to fruition.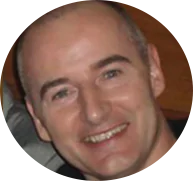 Chris Tomlinson
Chartered Marketer, MA, MCIM, MIPR, FIDM Marketing Director, Peppersack Limited
I have worked with Dikonia for a number of years on various web development and online marketing projects. I have always found them to be knowledgeable, reliable and professional; as such they are both a trusted and preferred partner.The greatest benefit of working with Dikonia, is not that they always do what you ask in a professional and timely manner, but that they question your intensions and strategies and offer new possibilities based on their experience and business insight. This has proved to be of great value on a number of occasions.I look forward to continuing to work with Chhavi and her team on many new and interesting digital marketing projects.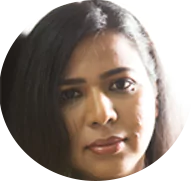 Rashmi Bhamare
Project Owner, MoneytoLife
The Dikonia team is integrated with our team and worked in parallel as equal members of the team. Dikonia has always been very responsive to our need.I appreciate the work done by Sajal while working with our team. He showed good professional attitude in his work. He grasped the requirements too quickly and worked on the assigned tasks to our satisfaction. He never accepted all the requirements as it is. He understood it, questioned and also corrected us. He required very little supervision and handled most of the tasks independently. He also presented alternative approaches in his solutions to the issues. He has treated this project as if it's their own. We have got many valuable inputs from them.We always feel very comfortable providing requirements at a level where Dikonia had to come up with the design and implementation ideas. We are always delighted with the innovativeness presented in their solutions. Dikonia team is very patient and supportive. The design and layout met my brief exactly, and I am very pleased with the result.Bug fixes are delivered in a very predictable way. Dikonia is a most valued partner for our project.We will continue to work with Chhavi and her team on many new web portals that we have in pipeline.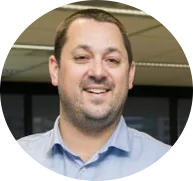 Sean Mcceanor
Owner, Field force workers, Australia
Overall this project has been a massive success - I would rate is a 9.5 out of 10! I highly recommend Chhavi and her team, as they spend time understanding the process in detail, then develop a spec and finally develop the software. Changes and suggestions made are taken up very quickly, Chhavi and the team are always available for phone conference and the implementation has gone very smoothly. Nothing has been a problem, and the suggestions made to improve processes have always been spot on.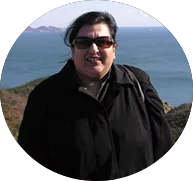 I approached Chhavi to redesign our website. I had terrible experience working with two other companies prior to approaching her. From the very onset I became confident that I had made the right choice. She and her team easily understood my somewhat unconventional requirements and made suggestions that enhanced the workability of the website. She managed my expectations really well and is very forthcoming which I very much appreciated. I was very impressed by the promptness of her response and eagerness to help. She and her team did a phenomenal job and I wholeheartedly recommend them for their professionalism, skill, dedication and ease to work with. They turned around the website completely and made it look really appealing and informative. Thank you Chhavi and the team at Dikonia. You Guys are great!
Clarissa Leary
www.clarissaleary.com/the-ultimate-book-to-winning-business-online/
Chhavi and her team have helped me with writing projects over the past six months. Chhavi is very professional in her dealings, accurate in her understanding and returns emails very quickly. Deadlines on projects are delivered on time. I recommend Chhavi and her team for their exceptional writing skills, timeframes and quality. I am still working Chhavi for projects in our building, store and coaching business. Thank you Chhavi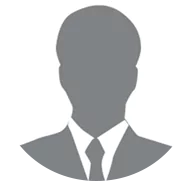 Sean Su
Agency Partner, Australia
Dikonia is worth hiring. I like their communication as they would always make you feel like everything is under control. We had a couple of difficult tasks to give them, and while not everything was solution capable, they gave us a good feeling and explained why some things could be done and couldn't. Excellent communicators and definitely helped us. Would hire again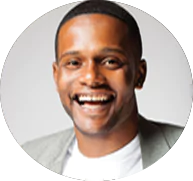 William Jennings
Owner, www.checkmybookstore.com
Very dedicated group of individuals that have a strong desire to see your project be a success. Great communication and overall great work on my site coming behind another developer and re-constructing previous work to fit your own, very skilled.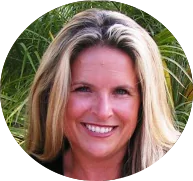 Sharon Mitchell
Owner, www.stagingconsultations.com
As a first-time creator of an application, I had no idea how the process worked. Chhavi and her team were very welcoming and guided me through the entire thing. Creating an app is a long process of trial and error and working through all the little details. While the timeline of this project ended up getting extended, I am very happy with the end result. I know that Chhavi's team spent way more hours than were budgeted, but she stuck with the contract hours and price.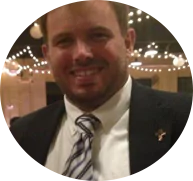 Brendon Willis
Owner, Willis Lawn Services
Very happy customer. The only issue we had was in the refining stage of the website involving corrections having to be mentioned numerous times before they were actually fixed. After talking to Chhavi, this issue was resolved. I was very happy with Dikonia and will be working with them going forward for some more projects.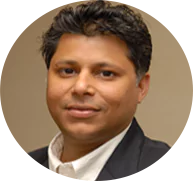 Sachin Bhardwaj
Director Marketing & Business Development, eHosting DataFort
From concept to content & design to delivery - team Dikonia is a pleasure to work with. Their creativity and professionalism, on-time delivery, prompt response and an always "ready to help" approach is worth mentioning. The team is extremely patient and highly responsive to communications and ideas. They understand what we want and deliver a product that is exactly as per our business needs. There has never been an incident that the work was not delivered on time and we highly appreciate their sense of creativity and design - which is second to none.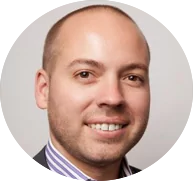 James McIntyre
Co-Founder, BeautiFinda
The team at Dikonia understood our needs and partnered closely with us to deliver on our project. Chhavi and the team are flexible and customer service orientated and are highly recommended.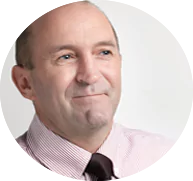 Alan Murphy
Chief Operating Officer, Aviation Consultants International
Extremely happy with the work that Aditya, Sajal and the team accomplished. Always available and prompt responses to any questions. Website has turned out better than expected. Would not hesitate to recommend Chhavi and her company to any potential clients.