On 24th March, India observed a national lockdown in the wake of the Covid-19 pandemic. It was a Tuesday, and at sharp 9:00 AM, team Dikonia was ready with their laptops at their homes, connected via Skype, where our co-founder Chhavi briefed us about the plan of action.
Unusual. Exhilarating. Contentious. Unstable. You'll run out of adjectives while trying to define 2020. Not only did our work routines change, but we also re-discovered our forbearance, our unity, and what it takes to keep a team together.
Despite a major shakedown, Team Dikonia was never lost on productivity or business. We were quick to adapt to the new way of #WorkFromHome and everything that it brought with it.
Let's have a quick roundup of 2020 as it unfurled!
Work During the Pandemic
Adhering to WHO guidelines, we adopted a 100% remote way of working. The office was shut for a good 6 months, and we only resumed it in September, once the local authorities cleared the ground for Work From Office again.
In 2020, Dikonia completed about 15 projects that included Mobile App Development, Web Apps, and Websites. Some of the most noteworthy projects are as follows:
OUR PROJECTS THROUGHOUT 2020
Wedding Venues
Brief – Wedding venues is a dynamic portal for wedding service vendors to fulfill customer requirements in a one-stop-shop solution. Service vendors such as Decorators, DJs, Photographers, Florists, Event managers, Beauticians, etc come together on Wedding Venues to interact with the client and deliver their services.
Highlights – Calendar, Cost Calculator, Google Captcha, Paypal, MySql, Bootstrap, Jquery, Ajax
Full Case Study – View Wedding Venues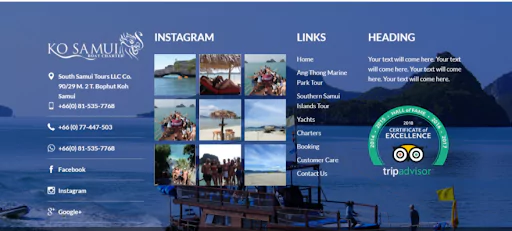 KO Samui Boat Charters
Brief – An amazing Booking Engine called "KO Samui Boat Charter" built for our Thailand based client. The complete website was designed from scratch with an exquisite and modern look.
Highlights – 1) Frontend: HTML, CSS, Javascript
2) Backend: October CMS
3) Database: MySQL
Full Case Study – KO Samui Boat Charters
McDonald Legal
Brief – The project is a custom Laravel web application made for a Legal firm. It is used to generate the "Legal Will" for a user by accepting the required information like Personal details, Executor details, Last rites, and Distribution of their assets.
Highlights – Night mode, PayPal, jQuery, Ajax
Full Case Study – McDonald Legal
Exponentially
Brief – Exponentially is an innovative web app, built using WordPress. The app helps users to run experiments and validate their ideas, and it's called pretotyping. The app was already built when the customer came to us, we have been working with the client for the last few months to make ongoing updates, enhancements, and additions to the product.
Highlights – 1) Frontend: HTML, CSS, Javascript, jQuery
2) Backend: WordPress CMS
3) Database: MySQL
Full Case Study – Exponentially Web App
Our Top Client Reviews for #WorkFromHome Projects


"We recently engaged Chhavi and her team to Develop our online Legal Will Platform for our Legal firm McDonald Legal. Chhavi's team at Dikonia are the best I have ever worked with, the technical expertise is second to none and our project was managed to the scope and to budget. Highly recommend Chhavi and Dikonia for any web applications or mobile applications"
                                                                                                                                                                – Daniel McDonald Project Owner, McDonald Legal
"I've been working with Dikonia for many years across multiple early-stage technology projects and the team always rises to the challenge. Dikonia is a friendly and professional team and delivers on time and within the budget. More importantly, the team offers insights into smarter ways to deliver and execute product features, which is always appreciated. Excellent communicators and highly recommended for your next project."
                                                                                                                                                                              – Leslie Barry Project Owner, Exponentially
How did we overcome Lockdown Challenges?
It wouldn't be apt to say that the lockdown and the sudden shift to work from the home regime was a cakewalk. There were several bumps in the road, and we did come across several challenges while fulfilling projects with the same productivity levels.
Here's how we tackled the challenges
Communication 
It's tedious to communicate as freely as you would in the office. You don't have to leave a text or call up each time you need a trivial favor. Hence, communicating inside the team became a challenge pretty soon.
We defeated this challenge by setting some ground rules for effective communication.
Create a central chat room for all the team members, so that they can view what is going on with everyone else
Activate voice conferencing for all the team members so that they can chit-chat while they work
Daily debrief sessions that would help everyone pour out and be on the same page as everyone else
Personal Productivity
As someone who is habitual of working from the office, this sudden transformation into a work from home routine can be challenging. Most employees reported a loss of productivity as the home's environment was full of distractions.
This challenge was entirely met by the cooperation of the family members of our teammates. With a few acceptable home rules, teammates were able to keep distractions minimum and set protocols for long focussed working hours.
Hats off to the families of our teammates who played their part!
Team Collaboration
There are several projects where multiple teammates had to collaboratively put their minds on the work, but it was becoming pretty hassle some even with the best digital collaboration tools. There were just too many apps that had to be configured to bring 2 people on the same level of mind-melding as in the office.
Here, our co-founder, Chhavi's experience shone through as she has been managing teams for more than 15 years. She became the bridging force amongst the team, always tying loose ends together. With her excellent interpersonal skills, she'd make sure that no one was getting lost on the project updates.
Mental Health
The most contentious issue that all employees faced, was a decline in their mental health. Apparently, social isolation and having to forcefully shift their entire routine had become mentally taxing. The deteriorating Covid-19 situation and the sense of public panic made it even worse.
To cope with this, we made sure that no one was over-stressing or had to work long hours without their will. Social activities such as virtual treats, birthday celebrations, and group discussions were carried out from time to time. Chhavi made it a point to delegate work in a way that teammates could handle it with their current levels of productivity. This meant a lot of negotiations with the clients, but so be it.
Finally, we managed to come out of it, with stories to share and a sense of achievement in the end.
Plans for 2021
After braving everything that the tumultuous 2020 had to offer, one can only be hopeful for 2021. We believe that everyone's perseverance was tested, and moving forward, everyone will have a better understanding of how to manage the self.
If 2020 was about survival, 2021 will be about revival.
The team plans to settle back into the same productivity patterns, the same joy of work, and keep the lessons learn close at hand. People have emerged more empathetic to each other and more resilient to workplace challenges.
Message from the founders
"We have our hopes high, and our backs strong as we march into 2021. We are no more apprehensive about 'what lies ahead', rather we have embraced the new normal positively, and we're ready for 'come what may'"
– Chhavi Firani, Co-founder
"We have learned some impactful lessons during the lockdown on the major shifts that will prevail at the workplaces in the near future. Our resource planning and policies have been revised to maintain optimum client-company relations and make work rewarding for employees. This includes (but is not limited to) more remote working opportunities, improved employee health policies, and upskilling as per the shifts in global technology demands" 
– Sajal Gupta, Co-founder