The profitability of your business depends a lot on your employees working in an organized and well-managed fashion.
Fast forward to today, this statement has been revived by software solutions that enable you to manage your employees (workforce) increasingly well.
Such software solutions are called Workforce Management Systems that perform a bunch of tasks related to employee management. The prevalence of such software solutions is largely attributed to workplaces that need real time statistics of employee performance such as customer support centers but now their use cases have grown into every modern workplace.
The Industry
The Workforce Management Software industry is experiencing a CAGR of 5% and is anticipated to cross $4 billion in valuation by 2020.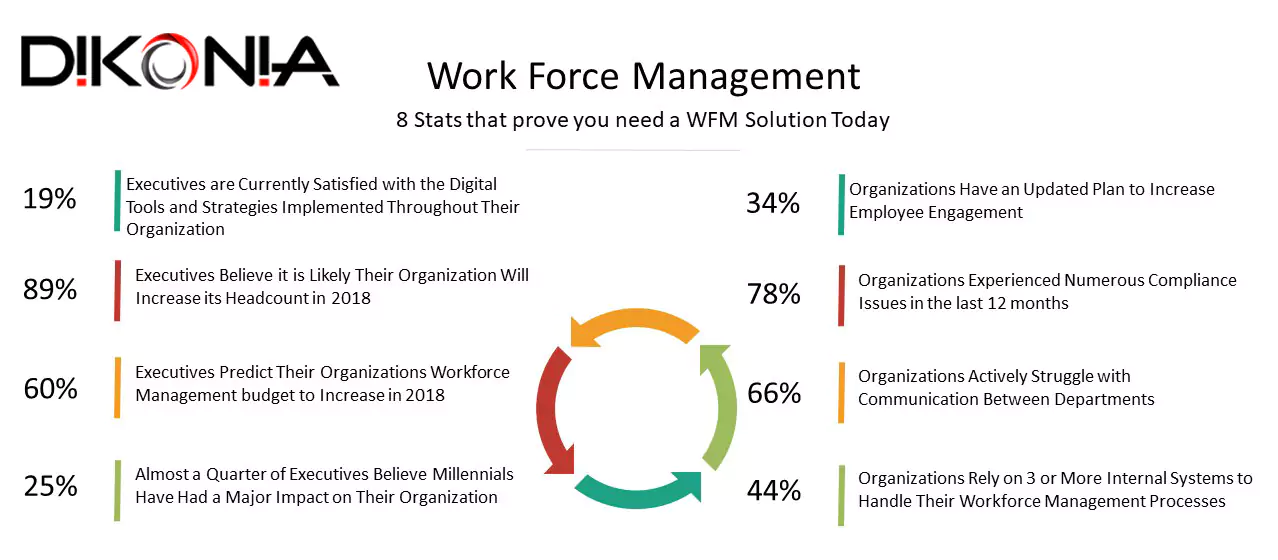 Generally, workforce management software isn't a single standalone product but a combination of several integrated applications. Software used for Human Resources and Payroll are often considered a part of the WFM suite.
On a whole, the industry can be divided into six broad categories that cover various kinds of software falling under WFM Software. These are:
Absence Management basically refers to tracking employee leaves in conjugation with company policies and state laws. The system acts as unified interface for marking leaves, compensating medical leaves and adjusting salary statements accordingly.
Fatigues in the business environment can be regarded as the work hour limit from where employee productivity starts declining. The core function of Fatigue Management applications is to automate fatigue tracking and assist in building optimal workplace regimes.
Scheduling applications use historical data and market factors to create optimal schedules for customer requirements. This helps in aligning the workforce in the best way to meet customer demands while decreasing costs and incrementing resourcefulness.
As evident, Task Management Applications are form of project management software that primarily focus on tracking various employee tasks across departments, processes and projects. They provide definite statistics that reflect the performance level of each task in the pipeline.
Most large organizations manage their employee working hours and attendance with the help of automated applications. These apps accurately record and report work time schedules and further improve the accountability of the payroll.
Workforce Analytics provide data on employee engagement and performance factored with several workplace specific variables that provide a deeper insight into process effectiveness. These applications help in optimizing project allotment and task scheduling.
From the above application categories, Workforce Analytics is experiencing the highest growth rate of 6% while the lowest growth rate has been reported by Fatigue Management software.
Why do you need WFM Software?
There is an acute need of WFM Software for companies with any range of employees. Changes in work routines and coming up of data driven applications are revolutionizing how you take workforce decisions. There is a lot to take away from this if you apply these perfectly.
Below are some detailed reasons for why businesses need WFM Software
Dynamic Work Routines
The work routines have changed quite a bit in modern workplaces. The old 9 to 5 jobs have been considerably replaced by flexible working hours and work from home arrangements. All of which need an active tracking system in place.
Using WFM tools, you can get detailed reports on how many hours an employee is spending in office regardless of given time slots. This data further improves the accuracy of employee performance and net productivity of the workplace at any given time.
This was an important aspect of an HRM cum WFM application called HR Tools, developed by Dikonia. It allowed user submitted time reports for various projects and activities undertaken by the user (employee).
Based on access level of the users, they can add, submit and edit the timesheets. Further adding to the ease of use for this section, timesheets are available in Calendar and List view.
Productivity Enhancement
Data driven approach towards improving workplace productivity is one of the latest offerings made by WFM software. Data can answer critical questions about the workflow efficiency of your process and help you make constructive adjustments.
This takes place when you have a fine grained control of most, if not all, activities going in your organizations. When you digitalize various segments of your process, you're able to track each one efficiently.
Another project developed by Dikonia did just the same. Eviva Electrical is a UK based electrical contractor and was in the need of a unified system that could unite all their scattered activities and give them better control over everything.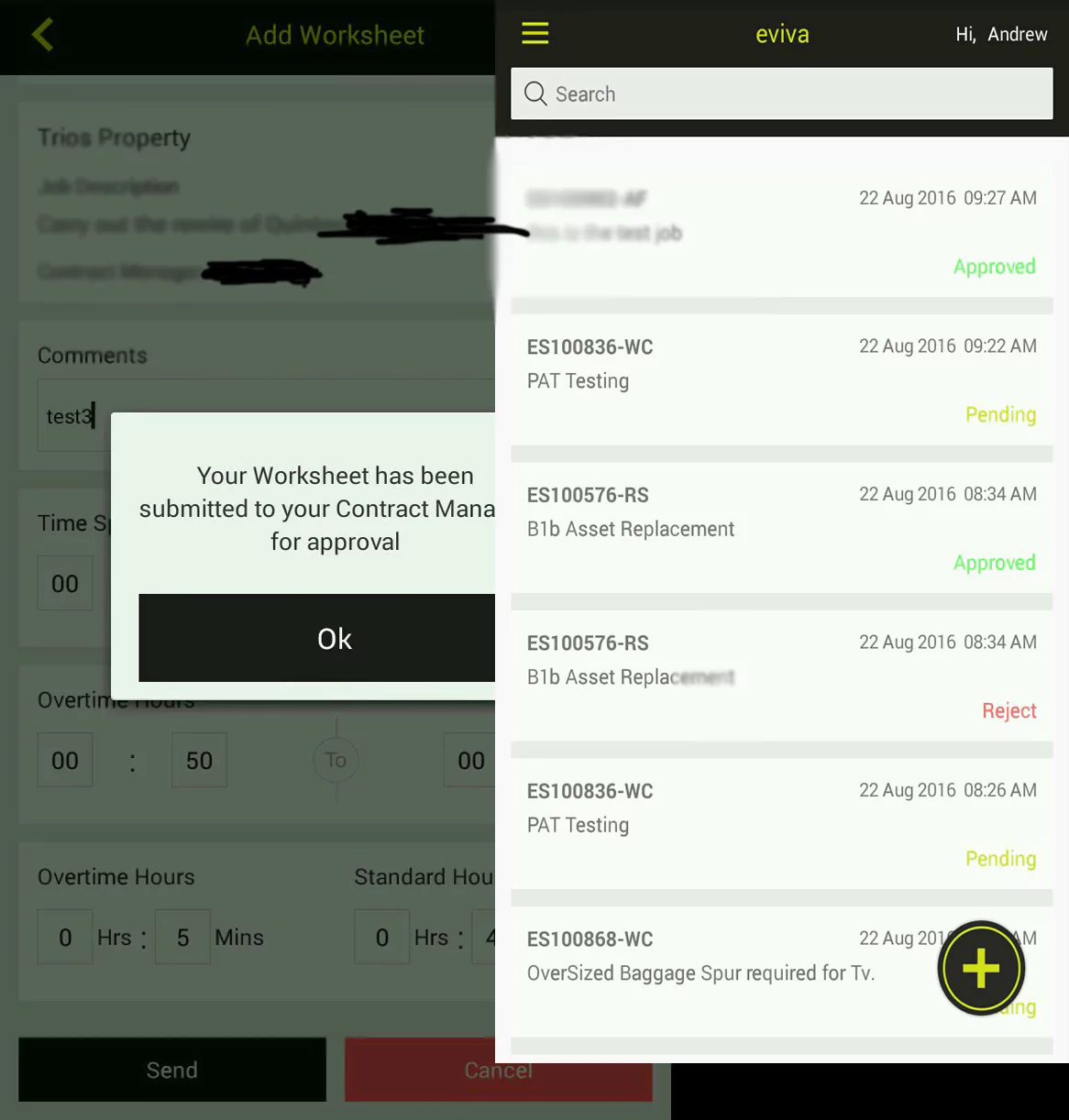 We developed an ERP solution for Eviva that allowed them to boost their efficiency by 75% and reduce labour costs by 50%. This project continues to be one of the best examples of WFM application benefits.
Churning profits to the last inch
It's both the concept and philosophy of WFM software to churn out maximum profit for your organization by going to the last inch.
This means spending your resources very wisely. But how do you get to know, what is costing what? Well, this is the primary goal of WFM applications.
They monitor the labour requirements for each process of your company and help you decide where impromptu hiring is required and where a lay off can be considered.
While this may seem mean and derogatory, it's actually necessary to control costs to the border line. Only then, you'd be able to make real progress with your business.