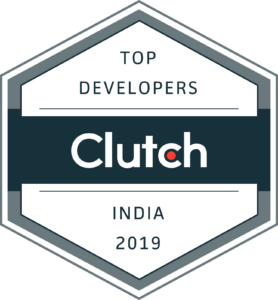 Dikonia is an eminent firm which develops custom mobile apps, CRM and Dashboard solutions, websites and out of the box custom solutions for companies from myriad industries.
We are proud to announce we are featured as one of the top mobile app development companiesand B2B company overall in India on Clutch's platform. Clutch is a ratings and reviews research firm for companies that provide marketing and digital services. They are based in Washington D.C. and conduct reviews for clients of the companies on their site over the phone. Clutch highlights the top performing companies on the site every month across various locations and research segments. We're honored to be featured in Clutch's updated report.
Our recognition stems from our superior reputation in the industry and consistent dedication to serving our client's needs.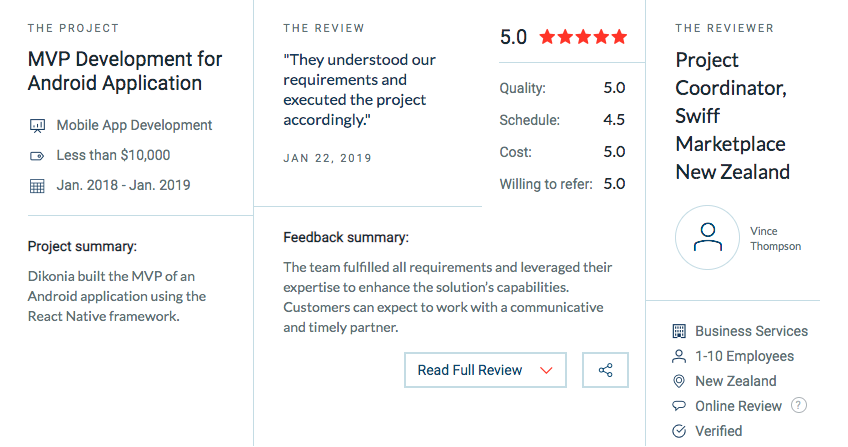 In addition to our recognition by Clutch, Dikonia has also been featured on The Manifest as one of thetop web developers in India. The Manifest is similar to Clutch in that it is another online database that researches top global B2B providers.
Dikonia was featured on Visual Objects, Clutch's newest sister website, which provides buyers with a centralized catalog of the work leading B2B companies from around the world have delivered to their clients. On this platform, we are recognized as one of thebest web developers in India.
A special thank you to clutch for this recognition and to our wonderful clients for choosing to work with Dikonia!