Have you ever used an app and thought that you'll make one someday by yourself?
We all have done that because certain apps are just so brilliant. The mobile app market is a consequence of the immense popularity of smartphones that has penetrated all age groups and user types.
If you're a small business who is looking forward to releasing their own app in the market, or a highly curious techie who wants to know what goes into making mobile apps, we have some good news for you.
Our mobile application development company in India has been into mobile app development for 6 years now and have worked on various industries and app types.
We'll be explaining the tech behind the most popular apps in the iOS app store and Google Play Store, in order to help you familiarize with app making and to help you create that killer app that you've been thinking about since years.
As we move closer to the end of 2018, let's see which all apps made it to the top 10 list across various categories.
Top 10 Mobile Apps 2018
Google Maps is by far the most innovative and comprehensive GPS mapping app you could find on both Android and iOS. The Google Maps service is actually powered by Google's own satellites and machine learning which gives it great accuracy.
The app is natively built and connects to several other apps using API requests.
Development in IndiaAnother great thing about Google Maps is that it has grown with user demand a lot over the years. The app supports features that no other app can match and recently at Google I/O event, more advanced features were released for the Maps app.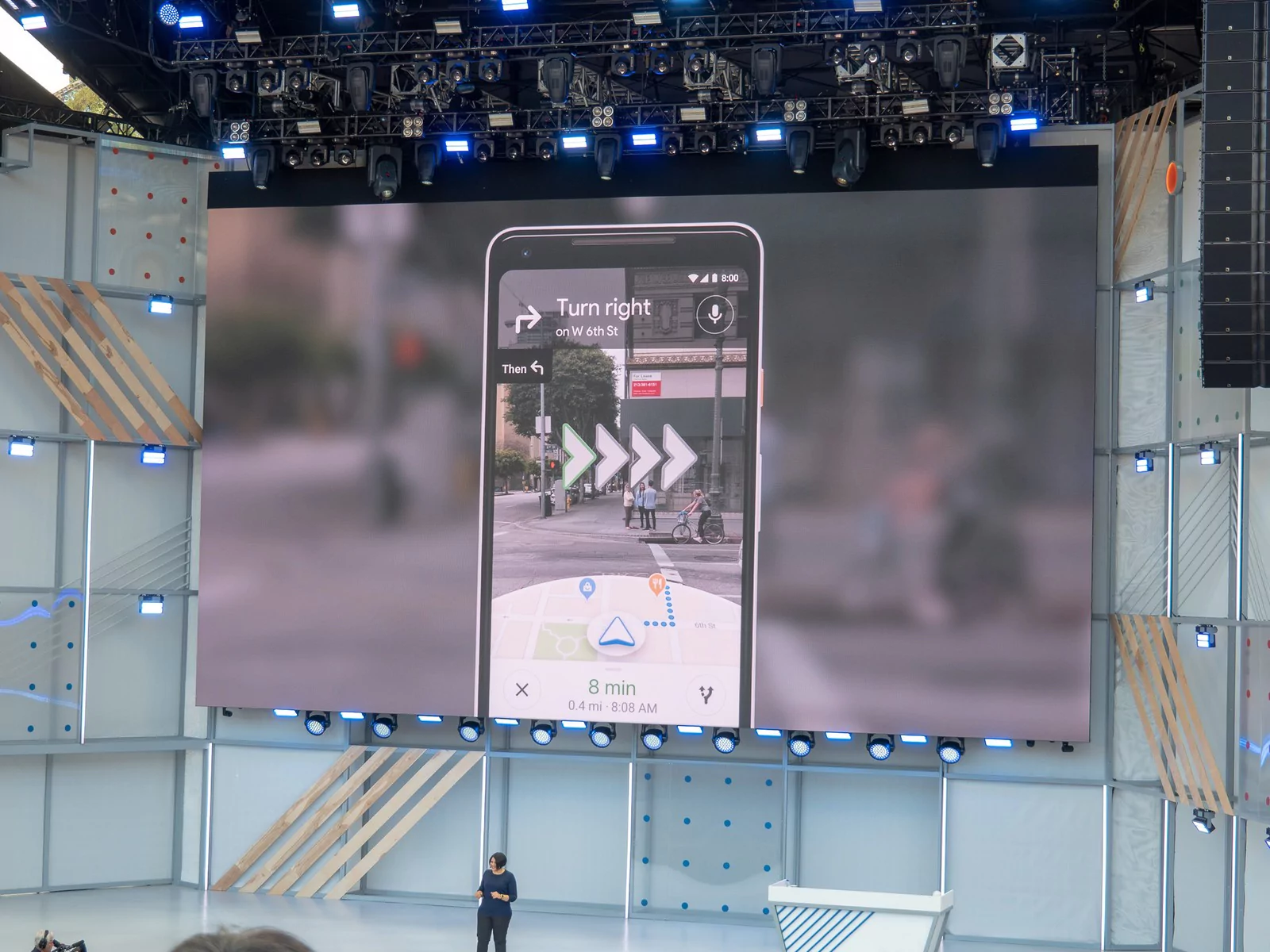 New features such as camera-based navigation and a fresh new explorer tab were recently added to Google Maps by Google.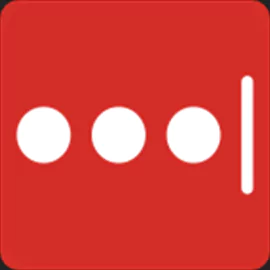 Last Pass is the day-saver for anyone who forgets their passwords too often. The app can store all your passwords for the umpteen login enabled apps and services you use in a day.
The app is fully encrypted to ensure that your passwords stay secure. You also get the ability to autofill passwords if you have the app installed on your device.
Last Pass is available in all three variants – Web, tablet and mobile, which means you can sync your account on all the devices and never forget a password again (or afford to forget them all!)
The app features saas application development model and is available for a annual premium of $12. The free version is also just as good. In addition to saving all your passwords, you can also generate complex passwords for extra security.
Nova Launcher has maintained its credibility as one of the best personalization apps ever to exist for Android. The best thing about the launcher is that it allows you to completely redefine how your Android device looks like and add personal flavor to your smartphone experience.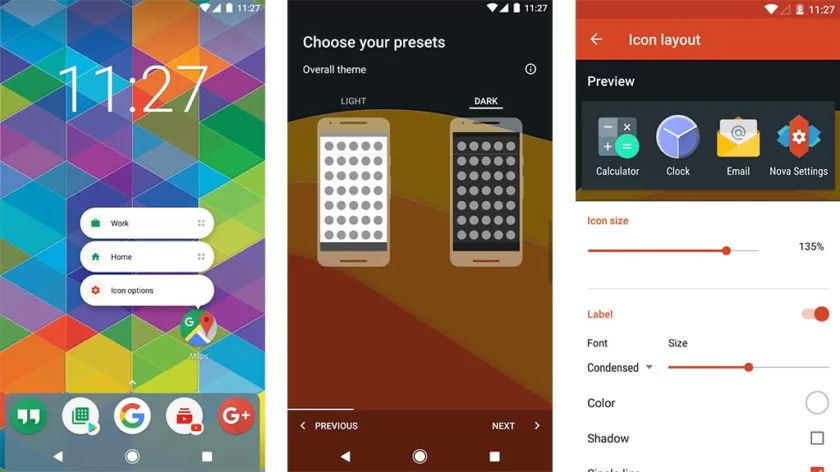 Over the years, the app has gathered a huge following and now features a multitude of themes and layouts that support the Nova launcher.
The app comes with a number of personalization controls such as controlling icon size, wallpapers, gesture controls, and animations.
Solid Explorer is an all-in-one file explorer app that features a clean material design layout. A file explorer that's much better than most stock explorers provided in custom ROMs.
The good thing about Solid Explorer is that it can do a lot of things together that most file explorers fail to do. It supports RAR and ZIP file extraction and also connects to FTP and WebDAV protocols for accessing files.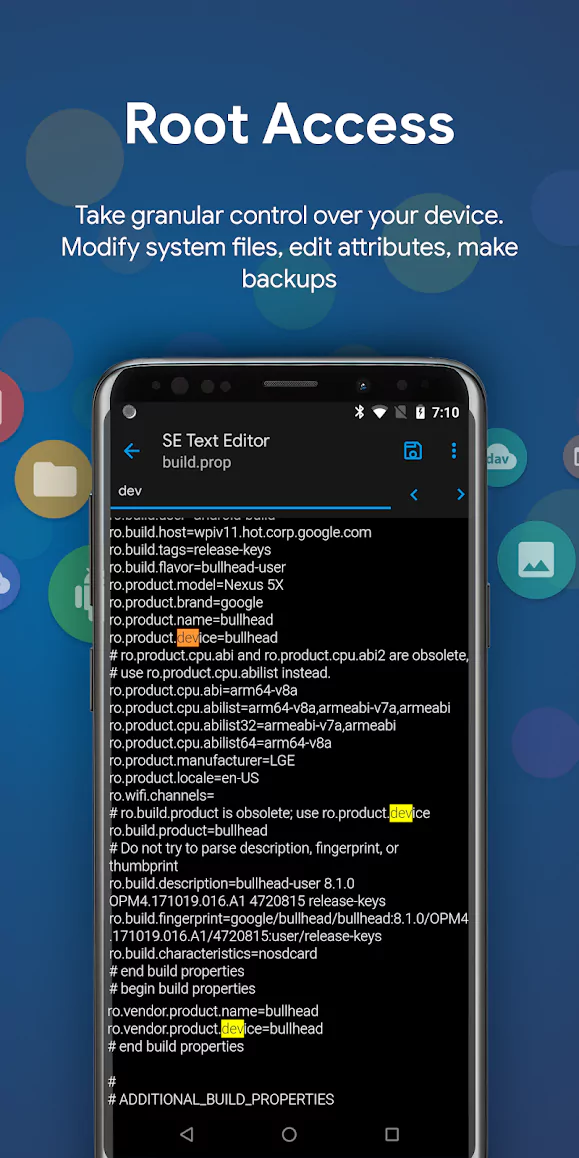 You can also access the root directories using the app which gives you an added advantage of managing files like a pro. The app doesn't feature automatic file cleanup like the latest file explorers are coming up with but it's still pretty useful as it is.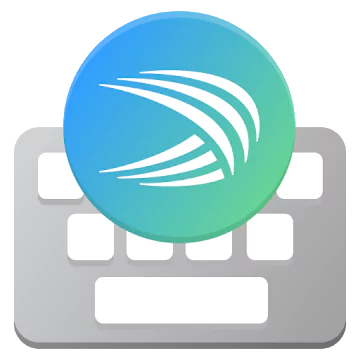 Swiftkey is undeniably one of the best keyboard apps ever to exist on the Android app store and iOS app store. It features a rather clean look and the best predictive analysis for easier typing.
Not that just that, Swiftkey also has some innovative features such as an extended clipboard, keyboard resizing options and emoji support for all kinds of apps that you use for texting.
The swipe to type feature also seems to work better than other apps in Swiftkey, because it learns the user input and then alters the text accordingly.
Swiftkey developers are some of the best app development companies around and have many other successful apps on the Play Store.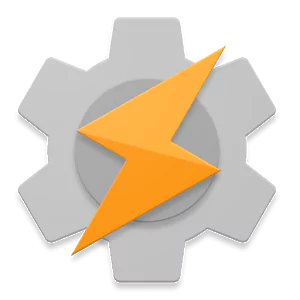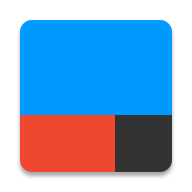 Takser is an app like no other. It is a task automation app that lets you automate certain activities on your Android smartphone with simple programming hacks.
It basically works on the If This Then That model. You define the conditions for a task to take place and it launches the activity accordingly.
For instance, you can automate microtasks such as "launching the music app when you connect the earphones" or "Turn on the battery saver when the juice hits 50 percent while you're out". The possibilities of automation are endless and you can also bring NFC tags and other sensors into action using the app.
IFTTT is a service that does the same thing and can be used in conjugation with Tasker so that you can go one step ahead in automating daily repetitive tasks and give more time to your life.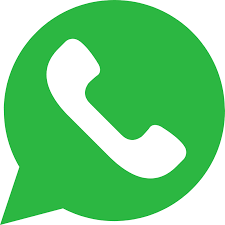 Whatsapp is the most popular messaging app ever to exist. It was introduced as an alternative to SMS which was pretty costly back then. The app took over the world by a storm and continues to be one of the most downloaded apps on the Play Store.
Since acquisition by Facebook, the app has gone further to include features like status stories and filters for pictures. It also features end to end encryption for messages.
The newer Whatsapp for Business is a business-oriented version of WhatsApp that adds features like automated replies, business information such as email, operation hours and street address for small businesses.
Whatsapp is made in native code, which is one reason why it performs better than other messaging apps. It can access various device features smoothly and is pretty fast in its operation.
Want to speed up internet on your mobile device? Here is the latest DNS resolver from the leading cloud hosting provider – Cloudflare.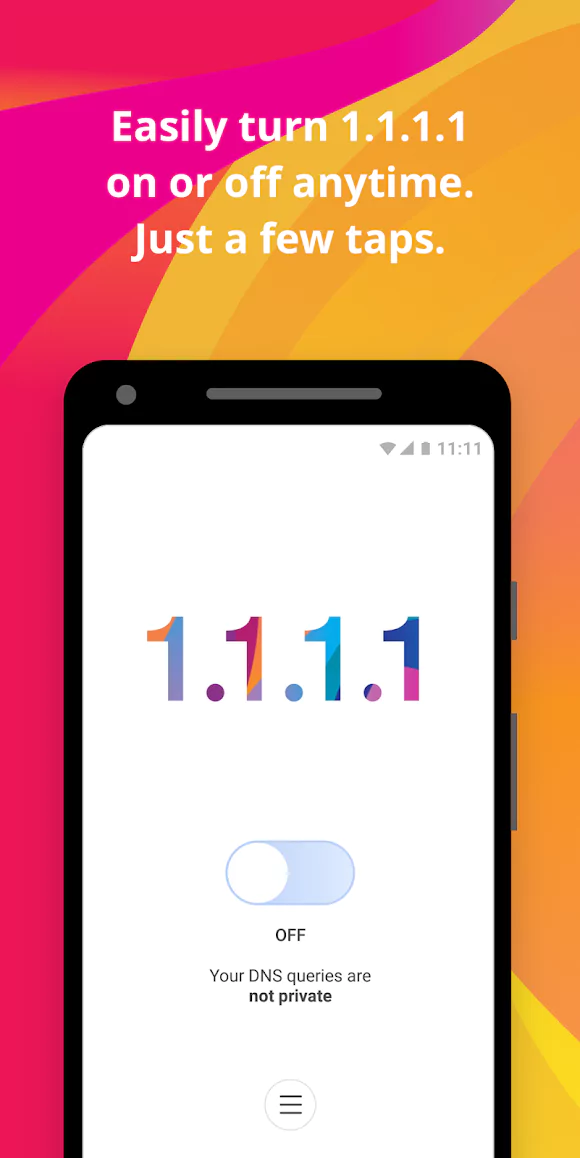 The app is nothing but a settings trigger that sets the DNS for your mobile device to 1.1.1.1, which is a faster and better option. It also acts as a VPN which protects your privacy while you're out in the wild world of malicious internet.
The app is completely free and is available on both Android and iOS.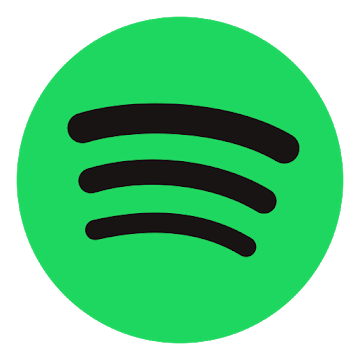 Spotify is one of the largest music discovery apps that run AI in its song suggestions and lets you listen to nearly all the songs that were ever published.
Spotify is known for its advanced match-making algorithm that suggests you songs you'd like. The app also tabulates the music in various categories according to moods and genres.
You can also use the Spotify app on Windows 10, iOS and Android.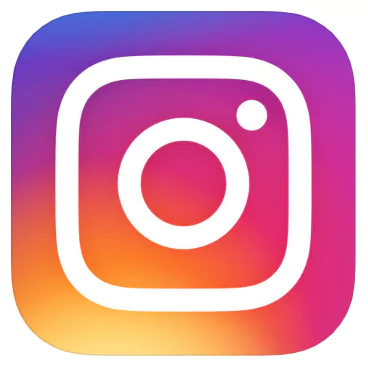 The list can't be complete without mentioning Instagram. It is one of the biggest social media revolutions since its release. It gathered 100k users just in one week of launch.
Instagram after acquisition by Facebook, has grown into a full-fledged social engagement app. It was introduced as an only-photos app compared to Facebook which had a lot of options to share your thoughts.
It today has videos, stories and various other means to share your life with your followers. Instagram has also released tons of advertising and e-commerce features catering to the growing demand of the same on the platform.
Instagram is a hybrid app and features hybrid app development. It's not completely native and shares its codebase with the web technologies.
How to Choose The Right Technology Stack for Your Mobile App
You must have realized that a mobile app is a serious business, one that can help you turn your next big idea into reality. In fact the majority of tech startups that sprouted in 2017 were mobile app based.
So, it's time we convert your mobile application company (don't have one? here's some inspiration) into a mobile app and lay the foundation of the business you envision.
But before that, you need to wrap your head around how mobile apps are built and deployed. What kind of mobile apps are there and what would be your best shot? Obviously, your development partner can tell you all this, but it's much better to gain a general understanding of Mobile App Development process so that you can financially plan for it.
As of now, we have two popular development platforms, Native and Hybrid. Both of them have significant differences and we will explore them one by one, to help you decide.
Native Mobile Apps
Basically, a native mobile app is just a regular mobile app that you would find in your mobile phone but by definition,
A Native Mobile App is an app that is developed keeping a certain platform in mind such as Android or iOS or Windows (Mobile). These apps have specific languages native to them like Java for Android and objective-C for iOS.
Any app can be native to only Android or only iOS or both at the same time, it totally depends on your wants.
Look at this Native Mobile App used for Chauffeur business – Odigo – developed by Dikonia.
Hybrid Mobile Apps
Hybrid Mobile Apps are younger cousins of full-fledged native mobile apps. By that, we mean, they work and look like a regular mobile app but their functionalities, use cases and performance are limited in comparison to native apps.
They are built using HTML, CSS and Javascript based on platforms like Apache Cordova that enables the code to transcend into a mobile app using various APIs and plugins.
Check out this Hybrid Mobile App – Eviva – that serves as mobile solution for a broader ERP system, made by team Dikonia.
Hybrid Apps Vs. Mobile Apps: Key Differences
Performance
Native – Enhanced
Hybrid – Limited
Native Apps undoubtedly deliver the best performance you can ask for in a mobile app. They share the native platform code and hence there is no limitation to the tasks they can carry out. You can build games, productivity apps with access to all the sensors present in a modern mobile phone.
Hybrid Apps on the other hand have limited performance to offer because of the hybrid code. For simple use cases, a hybrid app may not feel a lot different from a native app but if you are eyeing at top-notch graphics, tons of features, and enhanced UX, hybrid apps have just so much to offer.
Which is why hybrid programming is popular in mobile application development India.
Code Portability
Native – Low
Hybrid – High
Code Portability refers to the ability of a single structure of code to be moulded into various platforms.
Native Apps, as evident are built for a single platform at a time. But most leading app developers distribute their apps on Android as well as iOS. If you want this too, the whole code would have to be re-written to suit the other platform (Android or iOS) as well, which is time consuming as well as costly.
Hybrid Apps, on the other hand are written in simple web-friendly code that is ready for native platform adoption. You can build an app in any of the Hybrid App platforms such as Ionic, PhoneGap etc and later use the code to make Android and iOS apps without a worry. This reduces development time and effort. This applies to apps development company India.
Native – High
Hybrid – Moderate
The User Experience (UX) on a Native App is believed to be higher than a Hybrid App but it is not always true.
The UX comprises of a number of things and it can vary with the complexity of the app. If the app is performing several tasks at once and needs to handle a densely populated UI, then a Native App would be the first choice, but for simpler apps, Hybrid Apps are just as good.
The continuous improvement of Hybrid App techniques have also blurred the line between the quality of UX provided by both these techniques and hence, the end result would be highly project specific.
Instagram App, for example, is a Hybrid App and it works just as good as any other social networking app. Facebook App, however is natively built due to the bulk of features it offers.
Budget
Native – High
Hybrid – Low
The budget is always subjective of the app complexity but there's still a major difference between the development costs of a native app and a hybrid app.
The Native Apps are much costlier than Hybrid Apps simply because of the coding differences and the level of sophistication provided by respective options.
If you're looking to develop a simple shopping app for your e-commerce store, a customer support app, a simple productivity tool like a photo editor, etc, then a Hybrid App would be the suitable option for a budget price. SaaS application development is the best option for this.
If your requirements are higher than that and you're looking to build a stronger app with high performance abilities, then the Native App platforms will be the best fo you.
Conclusion
You can use this article as the basis for deciding which development platform you want to go for. Hybrid provides a bunch of helpful features and cross-platform benefits, whereas, Native is a complete solution to all kinds of development challenges, at the cost of high resource expenditure.
Still unable to decide? Consult us for even more detailed advice on choosing the best app development technique for yourself. We have delivered several Hybrid and Native Apps for startups! We also happen to be one of the leading mobile application development company in India.