So, you have successfully set up an online business and you are desperately waiting for people to buy from you.
You are constantly looking at the sales report to find that upward spike.
There are occasional crests and bows, here and there, but mostly it's a flat ride home.
Well, it's about time you take the next steps in your journey to a successful business.
And these steps don't need you to spend money because the G for generous – Google is here to help.
Try these awesome tools to create an increased and rich user engagement that is sure to hike conversions!
GOOGLE MY BUSINESS
Google My Business is a simple tool with great advantages. It helps you display your business on Google search results page in a broad and readable rich-snippet format that stands out from other contents, whenever someone searches your website or company name.
Additionally, it will provide you with a place in Google Maps results with a pinpoint location badge of your physical address, which boosts your local SEO aspect.
The bulletin shows all the necessary details relating to your business such as your website, contact details, operating hours, customer reviews and a photo carousel that simply grabs attention more than anything else.
GOOGLE ANALYTICS
Most of you must be aware of this amazing feature by Google that provides you all the important insights about your website traffic. Google has really upgraded the analytics experience which now comes with intelligent reports and a simplified format for key data metrics that helps the non-geeks among us to munch up those numbers with ease.
Google analytics has inbuilt features for businesses such as Conversions, Ad Campaigns and Referral Traffic Analyzer. With the new intelligent tab, it even provides insights into what parts of your business are doing great and what parts need improvement.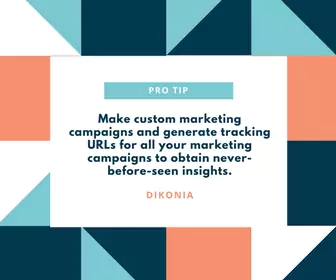 Recommended Read: Increase Your ROI by 5X, an ultimate guide to leveraging Remarketing
GOOGLE ALERTS
One of the smart ways to stay ahead of others in online business is to stay updated about the latest happenings in your niche. Google Alerts helps you achieve this by creating email alerts for the latest news on the web that can be configured for any given keyword. For example, if you are a shoe merchant selling imported shoes, you can set it for "leather boots" or "best shoes for men" and all the news that might be of importance to you will be delivered daily.
You can choose to receive the alerts compiled in one single email as a digest or opt for a single email for every news item. You can even set the time at which the alerts must be delivered to you.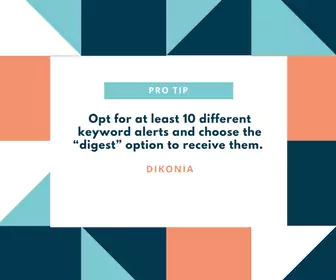 GOOGLE PAGESPEED
The PageSpeed Tool is a part of the Google Developers program but offers an easy to use interface for everyone. It analyzes your site and scores it on a scale of 0 to 100 for the loading speed. Furthermore, it suggests all the necessary optimizations that you can carry out to further improve the load time. The tool analyzes both the mobile and the desktop site and scores them separately.
An improved page speed scores provide a boost to your site's SEO and improve user experience as well. In a study, it was found that sites not loading up the front page in first 3 seconds after the user clicks on it, lose as much as 40% of traffic.
This could be a make or break factor for most of the e-commerce stores on any given day.
GOOGLE FEEDBURNER
If you have a blog section on your website, The Feedburner tool can help you get an audience for it. It is a subscription tool that sends out blog updates to everyone who has subscribed to the feed. The best part about Feedburner is that it is extremely simple to setup and totally free.
It will help you build a dedicated followership for your store through your blog and we all know what wonders a dedicated followership can bring about. As soon as you launch a discount campaign or any other vital update, you can use your blog to instantly alert your subscribers about it. Cool, no?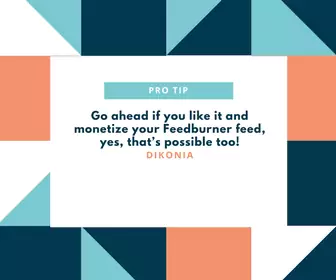 Also Read: 5 Digital Marketing Tactics You Should Try Today 
GOOGLE FORMS
For most of the websites, forms serve the necessary purpose of collecting user data in the simplest way possible. Unfortunately, broken forms, server errors and form data emails that don't get delivered are the common talks of the town. Use Google Forms that are hosted on Google's own server and can be readily integrated into any web page via an embed code snippet.
They have a wide range of customizability features to create input fields and even support quizzes. The best part, they provide you instant updates whenever someone fills up a form and the procured data can be neatly laid down in an excel file. Get more leads, get Google forms!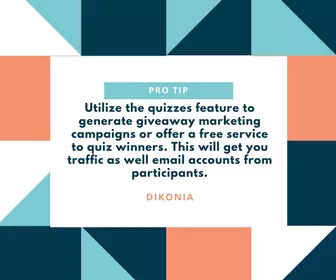 CONCLUSION
Try these free tools to improve the identity of your business and skyrocket your sales! The pro-tips mentioned in each point should be followed, without saying.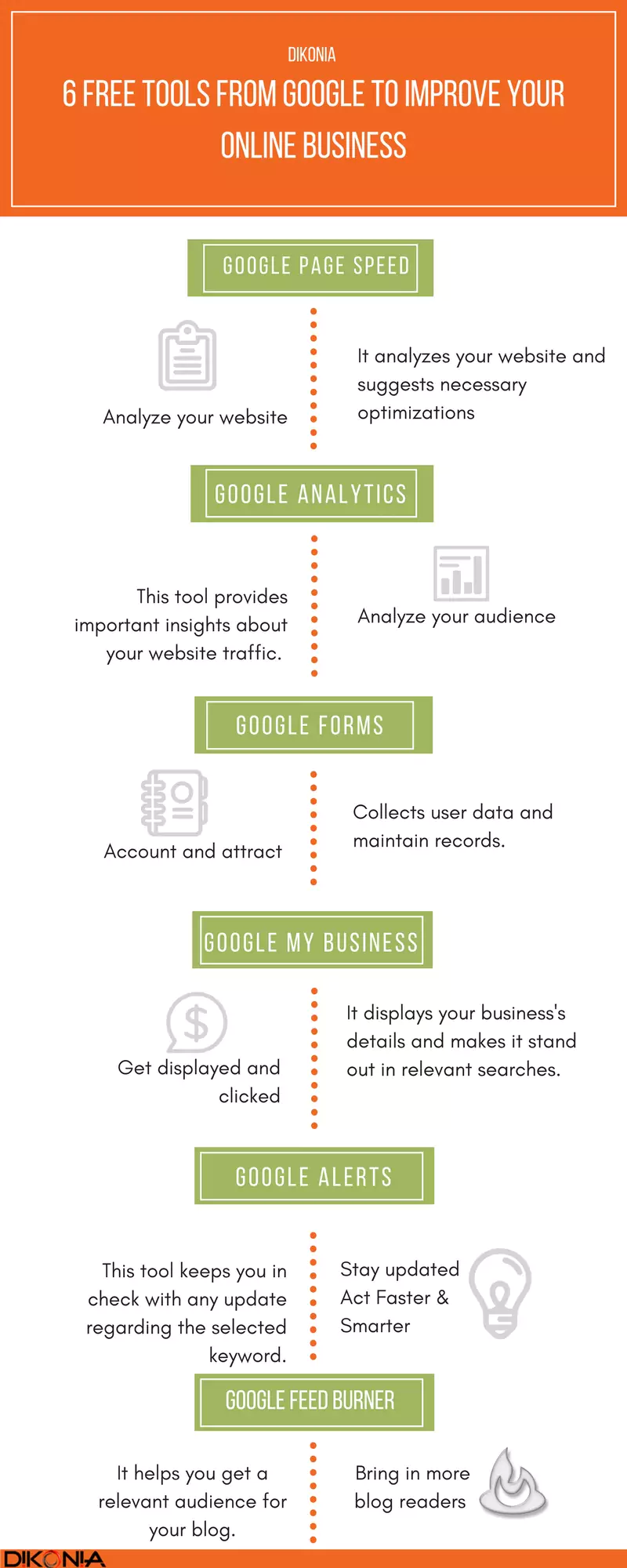 Feel free to comment your doubts, or contact us if you require Digital Marketing services.