The mobile app market is expected to experience a 300% growth by 2020 in comparison to 2015, reaching the $188 billion mark globally.
It's not hard to explain such tremendous growth in such a short span of time, because it is hard to find someone who doesn't use a smartphone today.
There are more than 2 billion smartphone users in the world and most of the smartphones can run basic apps.
With the growth in technological prowess, mobile apps can do more things than they could do earlier. Anything that can be conceived objectively enough, can be programmed into a mobile app and can be used to solve real world issues.
Therefore, mobile apps have given rise to tremendous business opportunities and you might be in the lookout of one.
Or maybe you have got yourself a mobile app made but don't know, how to promote it.
It's needless to mention that you need a big number of installs for your app, in order to really get anywhere, no matter what your app is.
A large user base can help you shoot off your business into billions of dollars even if you're handing out a free app – look at Whatsapp (a mostly free app that was bought for $19 billion).
So, how do you market your app well? Let's see some enlightening tactics.
Promote it via Influencers
The term "influencer" is a confusing one.
Influencers are people who usually help people make better buying decisions in a niche, and have a strong engagement with their audience.
Influencers don't make people do something, they aid in making a certain decision. And when it comes to your mobile app, you should try to keep this in mind.
For Mobile App businesses, the niche of the influencer is equal to the use case of the mobile app. You don't need a tech enthusiast to talk about your app to the people, you need the fitness coach to possibly review your activity tracker app.
Pro Tip 1 –  Don't try to sell it blatantly
The biggest mistake that you can do while partnering with an influencer is making them blatantly sell your app in the face of their audience. Everyone can see through the bloated sugarcoating of the app's performance and there is no bigger put off than that.
Pro Tip 2 – Offer Customized Rewards
You can incentivize the influencer's audience by using a customized reward for installing the app. Such as a discount coupon code (such as INFLUENCER10) or a free premium trial using a tagged link. By doing this you invite users to try the app without making false marketing it.
Get into the Blogosphere
Blogs operate at a different frequency than influencers.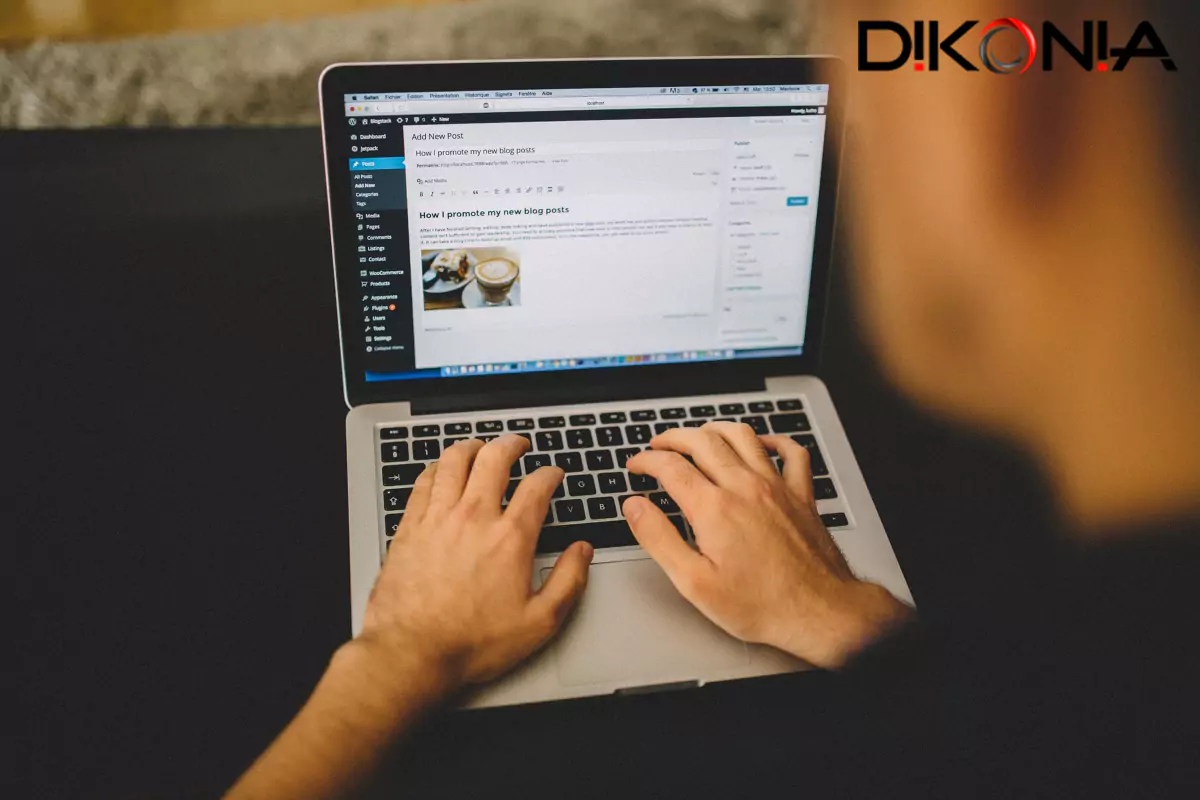 A blogger can act as an influencer but people don't look at a blogger as the same. Bloggers bring in a personal touch to the content they share with their audience, which is great for your app.
You can reach out to bloggers for covering your app and give them an all inclusive insight into the paid/premium features or unreleased features of the app.
This will send out a signal that you value what they have to say about your app and they will readily agree to cover it.
Blogger coverage is better than news coverage as bloggers can make your app reach the right people quickly and in a non-prejudicial way.
Pro Tip: Video bloggers and Instagrammers are great but go for bloggers who publish textual posts on their websites, as this will increase your SEO score as well.
App Store Optimization
ASO is the single most powerful tool to increase app installs.
And all you need to do is get the basics right. The two most popular apps stores – Google Play Store and Apple App Store have apps sorted in rankings.
You have to try to touch the top tiers in these app stores in order to get noticed by an increasing amount of users.
Basics of App Store Optimization
Title and Description
The title of your app (or the name of your app) is the first thing that the search bar of the app store picks up. Hence, try to make it similar to your use case. Though, it's not a hard rule, it can help you get easy recognition.
The little description (called subtitle on Apple App store) that pops on your app page needs to be a crispy one liner that could instantly inform the user about your app.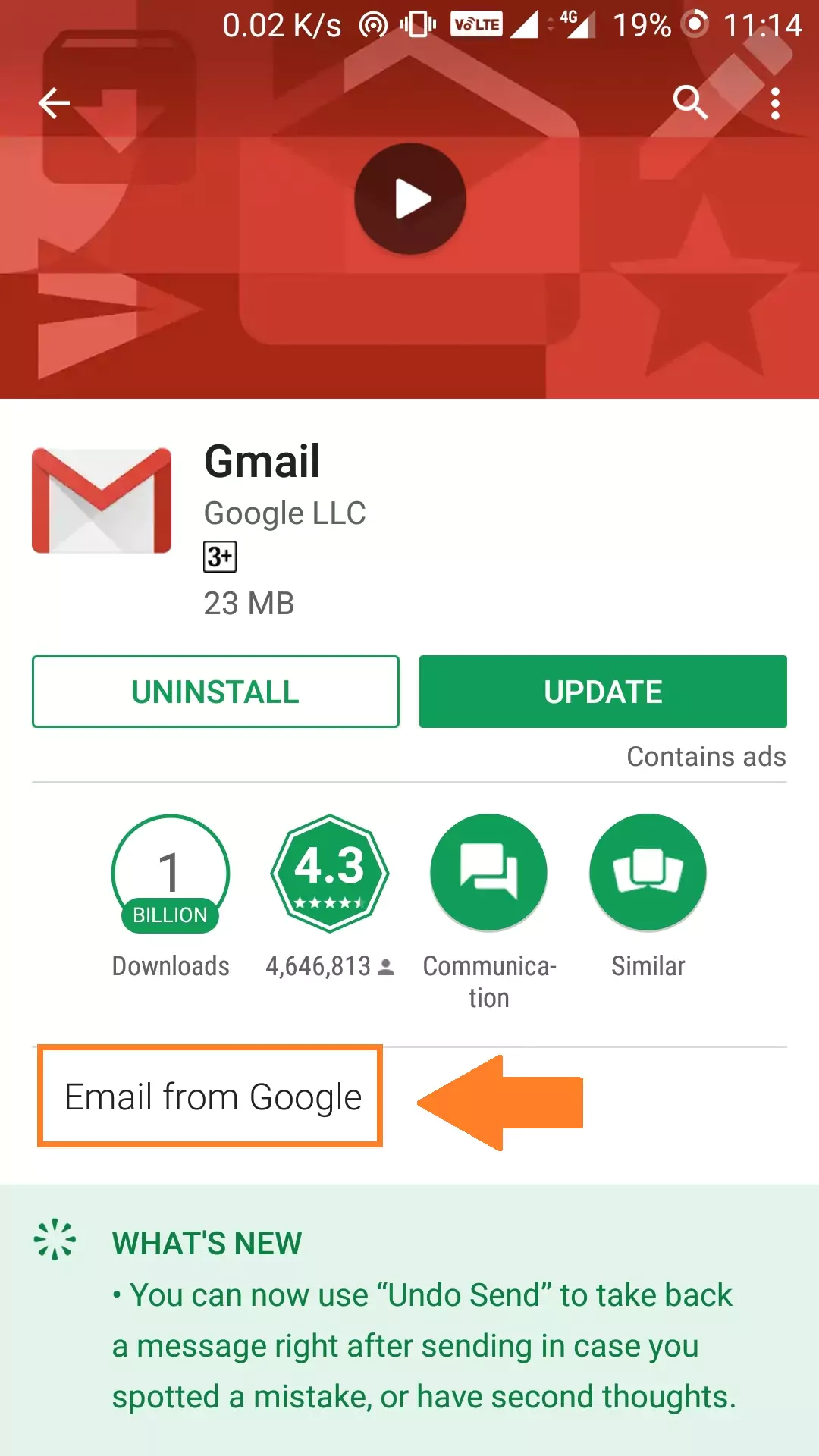 Ratings
Ratings play an important role in grabbing the top spots. Although, the organic user ratings will eventually help you out (if your app is good enough), you will have to get some good ratings to begin with.
One way is to make a good app and the second is to make people rate your app more often using app store rating prompts. Be sure to include them in your app.
Engagement
By engagement we mean, how easily you can engage the user who has stumbled upon your app.
The first impression is given by the app icon. Try to be creative and make it as eye-catching as possible in order to get more attention.
Then comes the explainer videos and app screenshots. Get them made professionally and highlight all important features straight up.
Use Some Advertising
The next most successful way of making your app reach a wider audience is social media. Sharing regular updates about your app on your social feed is great but the real game changer is paid advertising.
Before heading onto paid advertising, remember to change your Facebook Page CTA to "Use App"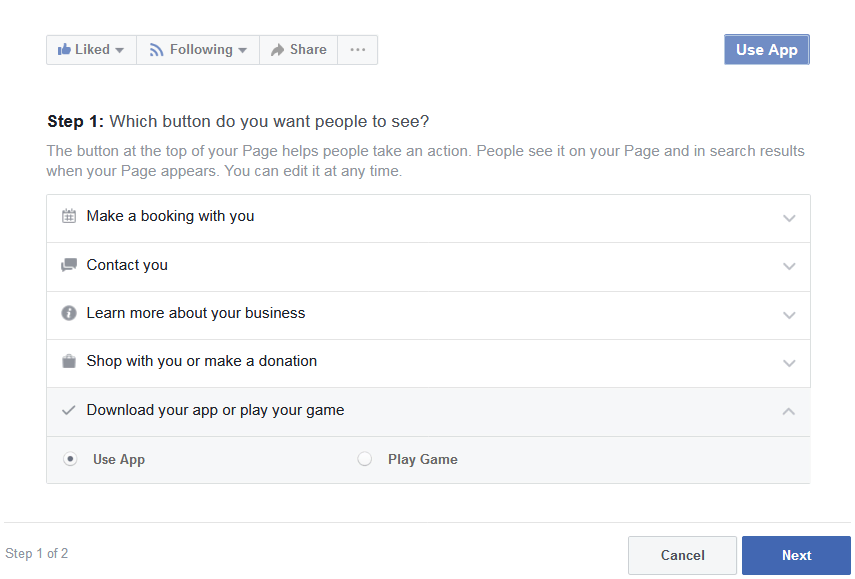 Facebook and Instagram
As both Facebook and Instagram offer advertising features, you can promote your app for direct installs.
Running ad campaigns for some time after the app launch can be a great idea in order to keep the beginner's luck alive.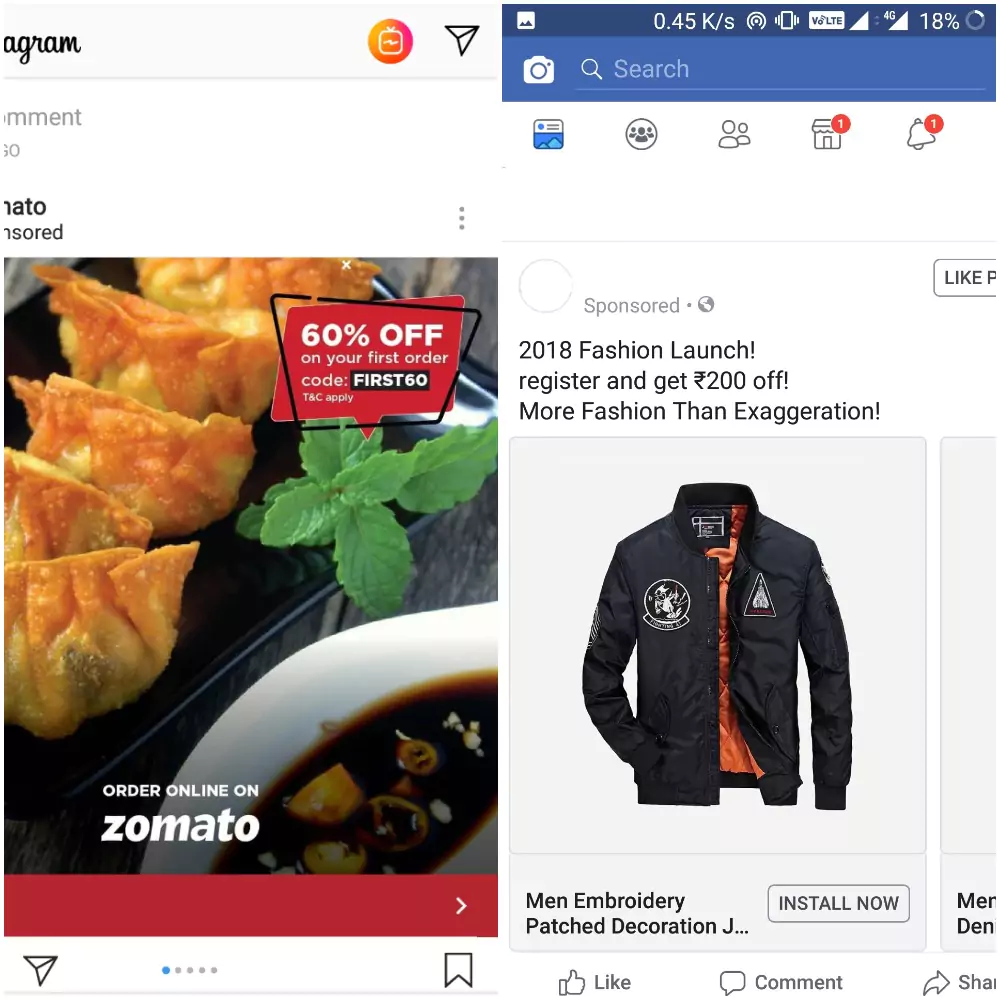 Advertising on Facebook and Instagram doesn't cost much while providing really good results also. You can tune into paid advertising whenever there's a significant update or you have a business offer running.
Google PPC Ads
It's a but wise thing to give importance to Google search traffic for app installs. While you wait for SEO to catch up, a bit of PPC can help.
PPC marketing puts a display ad right on the top of search results for relevant keywords, and grabs user attention like anything. The good news is that PPC ads by Google Adwords supports ads specifically for app installs.
Conclusion
App installs are not self-replicating phenomena and you will need some heavy marketing to get to a healthy number of installs.
Use the techniques mentioned in this article and don't forget to keep adding play store and apple app store links on your website and emails.
For custom mobile app development and web apps, contact us for some really nice ideas!