Project Brief
This was a different website from the conventional WordPress websites in the sense that, it didn't have to portray or represent any organization or individual. This was a website for an exhaustive competition setup on the web between some of the Hottest Models and Actresses.
Highlights
Voting System – Since this is the soul of the website, great emphasis has been laid to get this functionality work very precisely and upto the client's satisfaction. Any user visiting the website can vote for the comparisons randomly appearing. To assure no duplicate voting takes place, security features have been implemented to this Custom Coded module.
---
Leaderboard – To support the voting system and make the users excited for the competition a Leader board has been placed that arranges itself based on the voting received from the users on the website. Votes from comparisons and individual profiles are calculated and accordingly the models are ranked on the leader board.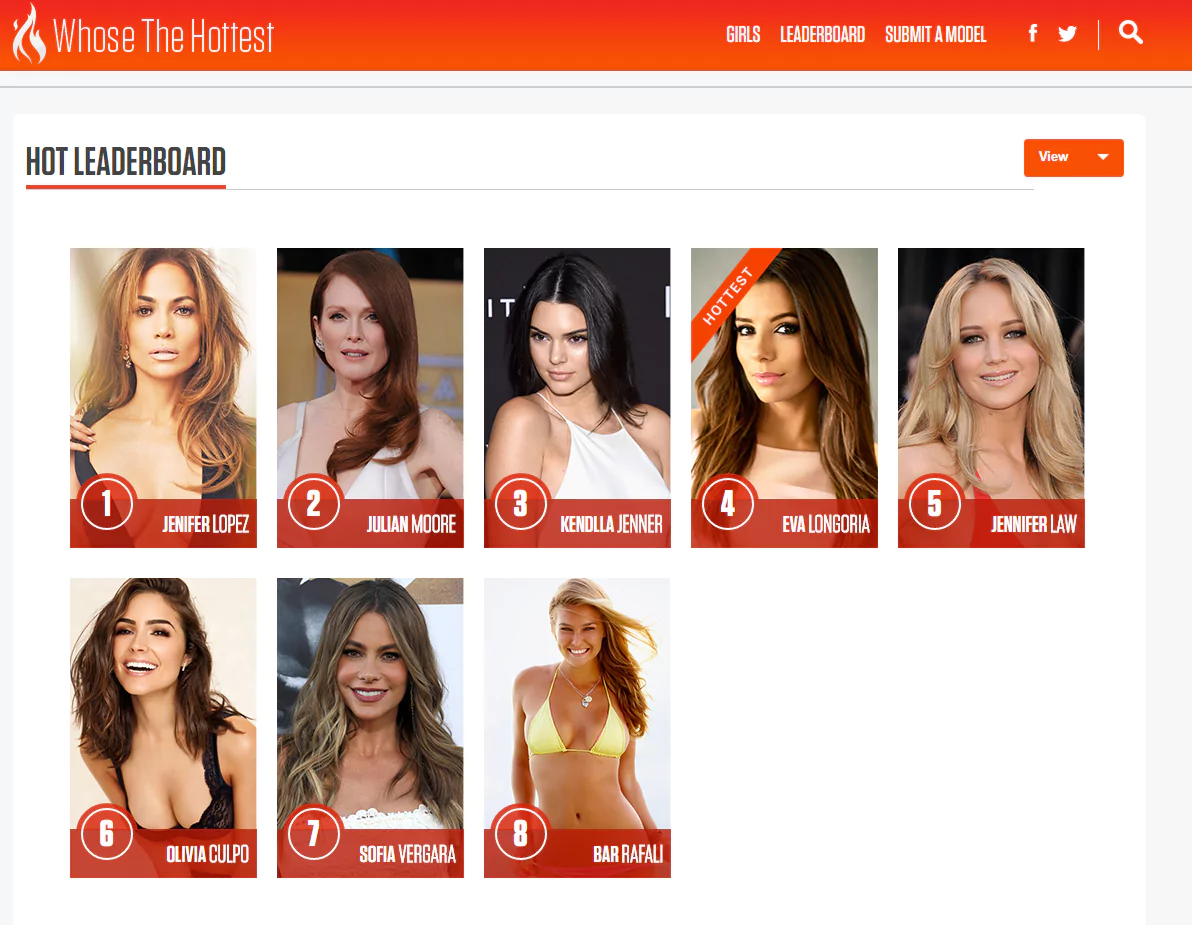 ---
Social Sharing – Further to add to the excitement of the competition going on, the users are allowed to share the comparisons on the website to social medial platforms like Facebook, Google+ & Twitter.
---
Other Features – Apart from the above mentioned features some other interesting features were made part of this website. Features such as Random Comparisons, Profile Page for Models, Embedded YouTube Videos & ability to Search models by Name are made part of this website.
---
Admin Panel – Since, all the comparisons, models & advertisements are managed through the backend by the admin, there was a need of a very robust admin panel as the data will keep on increasing by the day. Separate sections for each module have been provided to facilitate the admin instead of conventional "by page" approach.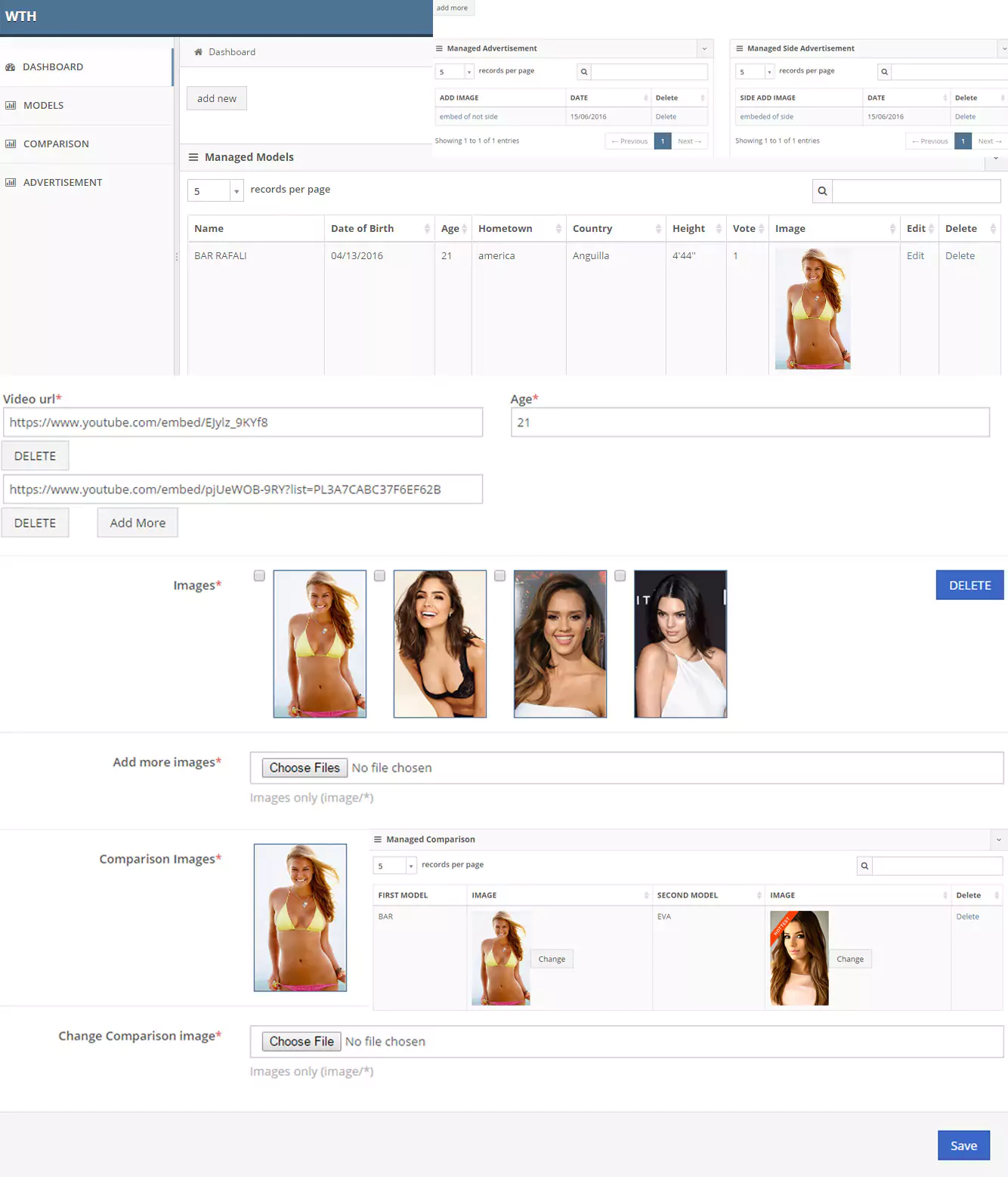 ---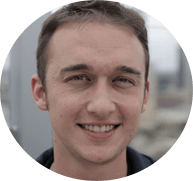 Julian Farley
Project Owner
Great Job, to specific specifications, Great communication, and even let me add a few requests after later on in the assignment. Look forward to working with them again. Thanks.