Project Brief
An amazing Booking Engine called "KO Samui Boat Charter" built for our Thailand based client. The complete website was designed from scratch with an exquisite and modern look. If we talk about the frontend development, then we have used one of the leading and flat-file CMS ie October CMS to enhance the User Experience on different devices.
On the other hand, an interactive backend/A very detailed booking engine was developed with the process starting with allowing the customers to select the Destinations and book their respective yachts and charters based on the availability. Confirming the booking can make payment via paypal and register/login on the platform via the multi-step process. Payment details are entered during the process which is processed only after their appointment is confirmed by the admin.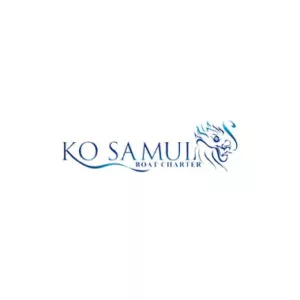 Frontend Development: We did a complete Custom Design for this website with frontend built in October CMS. The website along with the domain-oriented design is responsive to enhance the User Experience on different devices. Customers can book the private or semi-private boat charters for their vacations, wedding ceremony, and visiting various beautiful destinations throughout the journey.

---
Yachts and Charters Booking: Both Online and offline bookings are available for private and semi-private charters. Users can easily check the availability and booking status for both the trips (Joint and Private). Once the user selects the tour, a calendar with available dates will be displayed on the screen. The customer will get a detailed confirmation once the booking amount has been paid.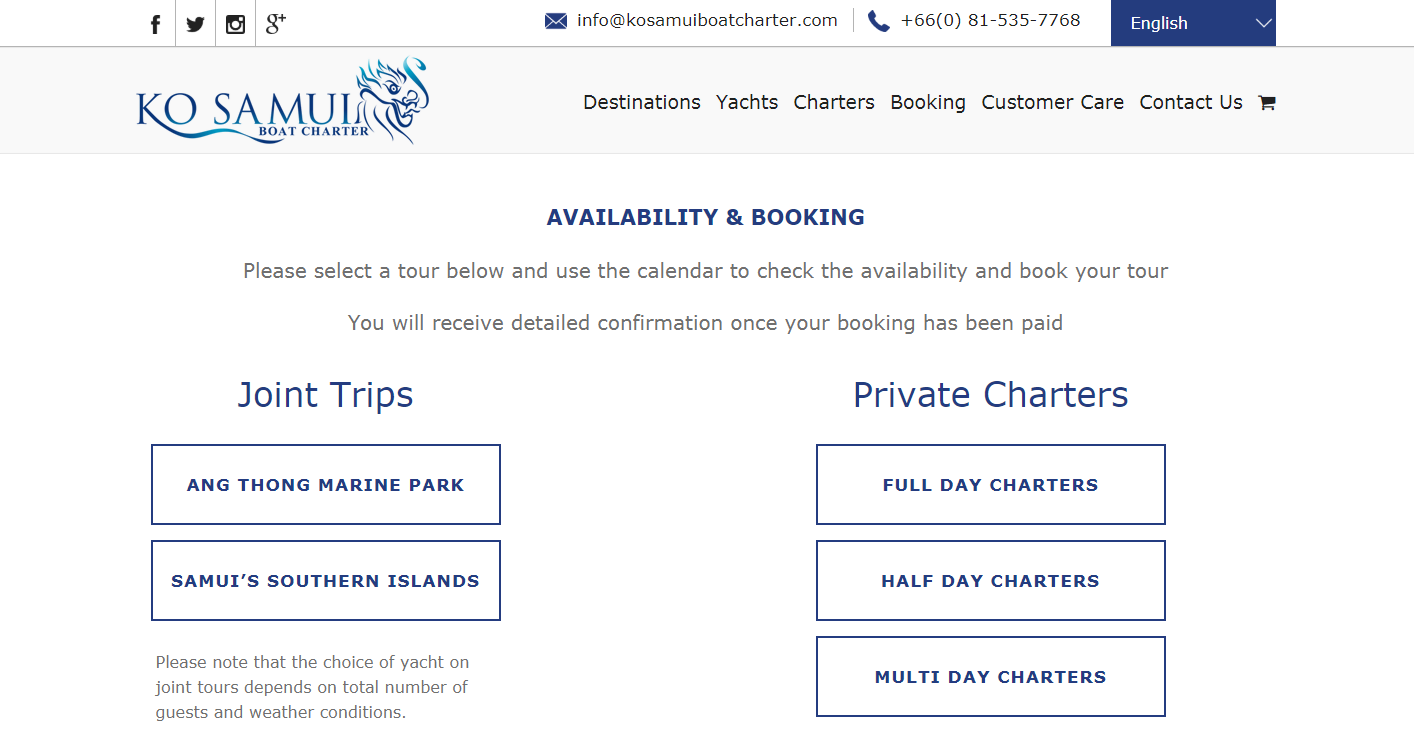 ---
Admin Features: It was also to be ensured that the Admin was able to communicate with the website and manage all the content and the user activity. As it's a CMS based website, so the admin is able to customize each and every section of the website according to the requirement.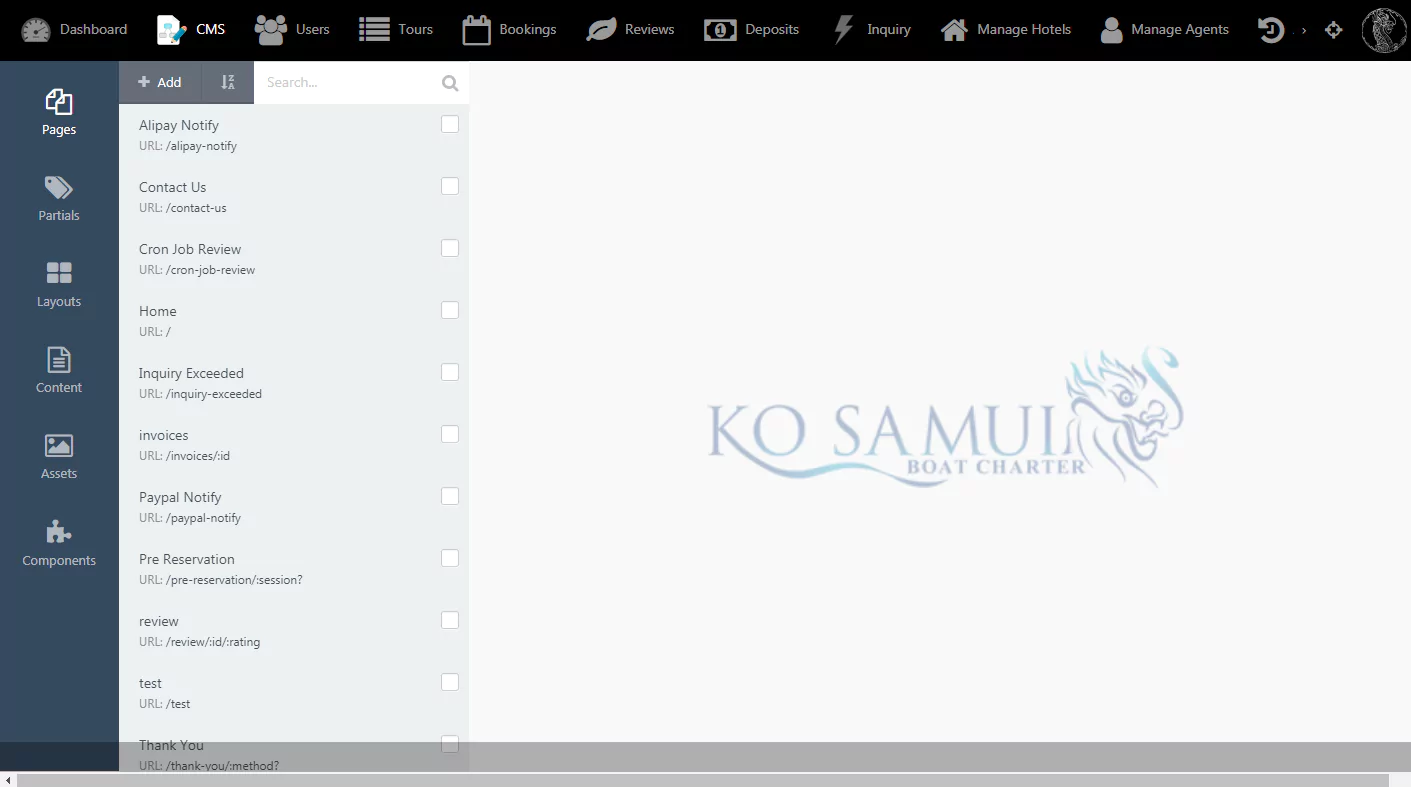 ---
Tours and Booking Management: Admins are able to view and manage the complete record of bookings. Also, add the customers directly from backend and modify the tour rates accordingly.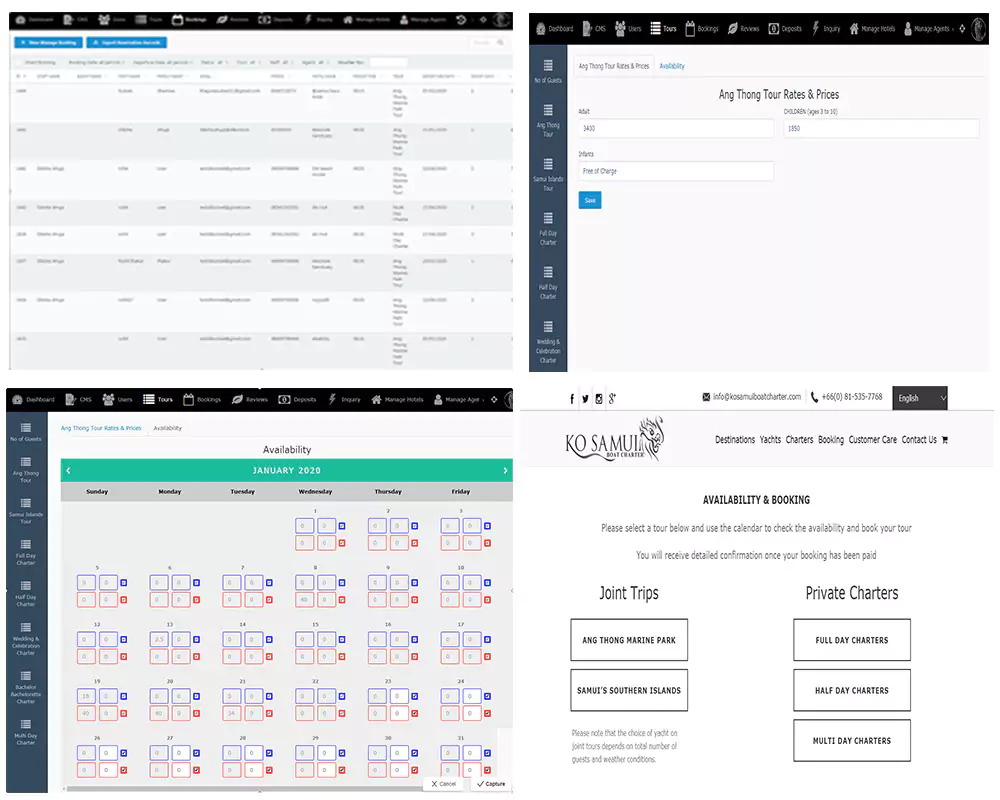 ---
Reviews and Inquiries management: Admin is able to add new reviews and also delete any inappropriate reviews in a single click. Going forth, under the Inquire section, admin can find all the inquires collected from the contact us form and send the assistance mail to customers according to their inquiries.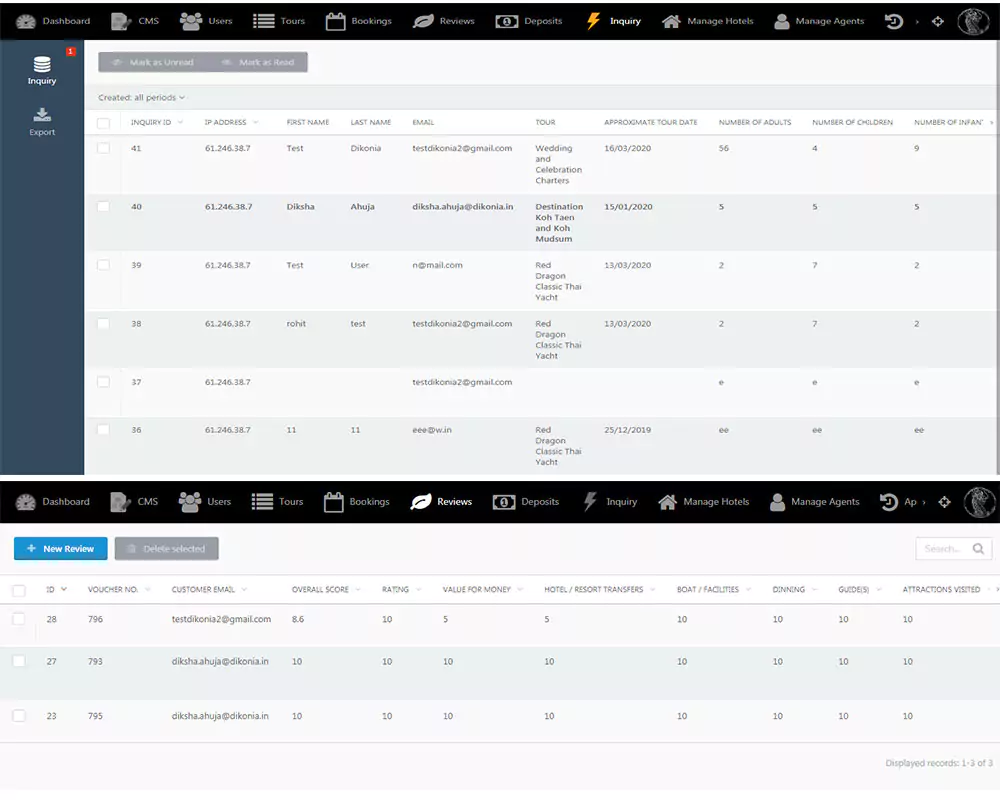 ---
Ron Yaary
Project Owner – KO Samui Boat Charters
"A+ work!!! Development of complex reservations system from start to finish and recommend CMS to use that worked well. The company was committed to delivering the project successfully. Highly recommended and for sure will use them on our next project. Big thanks to Sajal and his team."