Project Brief
Boarding School Suite is a complete school management portal built for every aspect of management of schools and students. This is an extensive platform which lets schools to monitor student attendance statuses, activities, dorm details, school schedules and much more. Transformed into a complete SaaS product, one can gain access to a host of tools designed specifically to aid with a broad range of boarding school management tasks by registering their school on the website.
Platform for All – This application is one in all platform for every user engaged in the management of the school and student. This application lets the School Managers, Students and Parents come under one roof and perform all the required tasks related to student's attendance & leaves, manage school classes, permissions, etc from a single platform.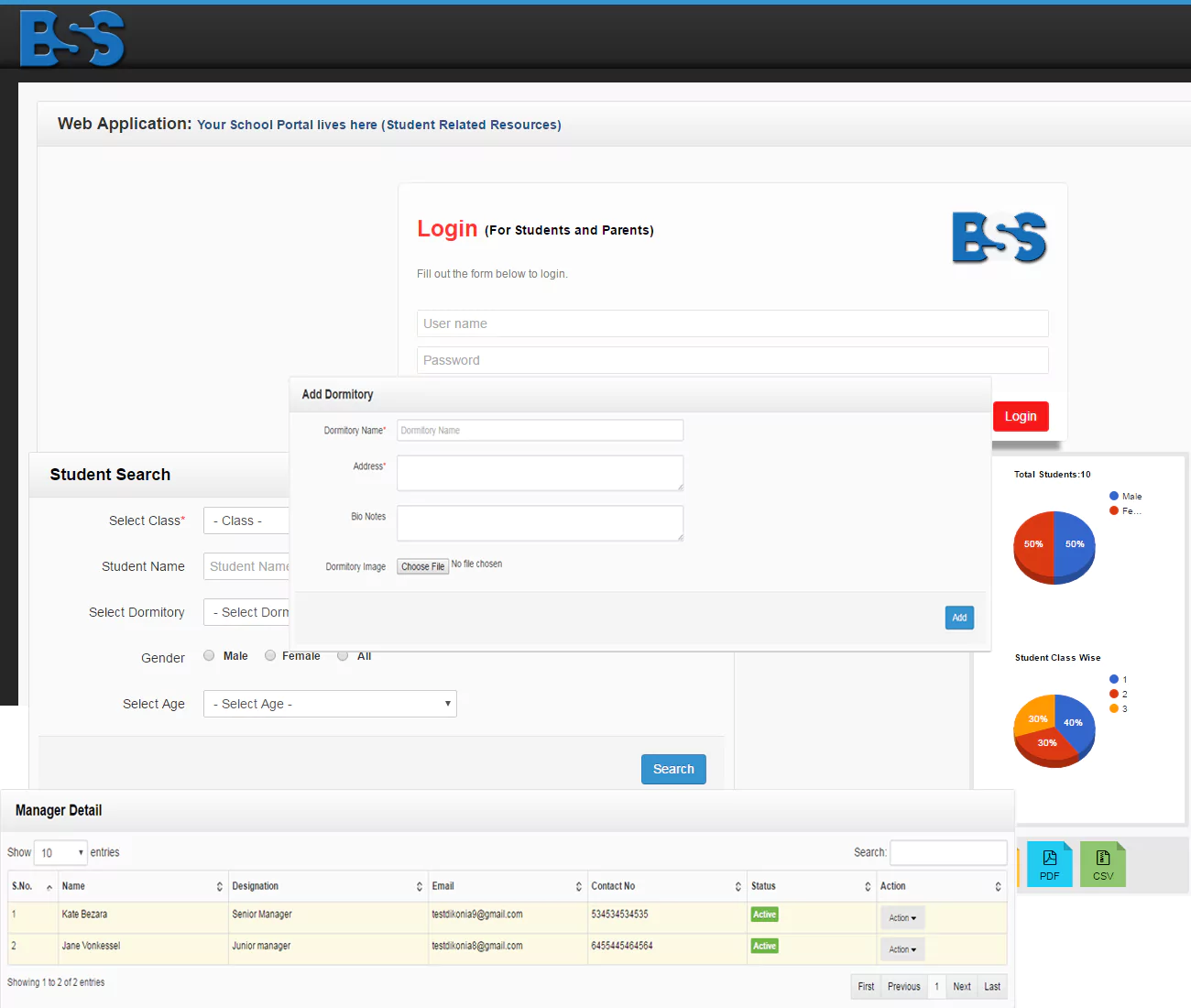 ---
School Administration – BSS lets school managers perform many administrative level tasks such as edit school profile information, Dormitories, classes and students, schedule management, send messages at large which make the overall management of the school a very streamlined process. User management and ability to assign permissions to other managers also helps to establish control over the access of the staff members.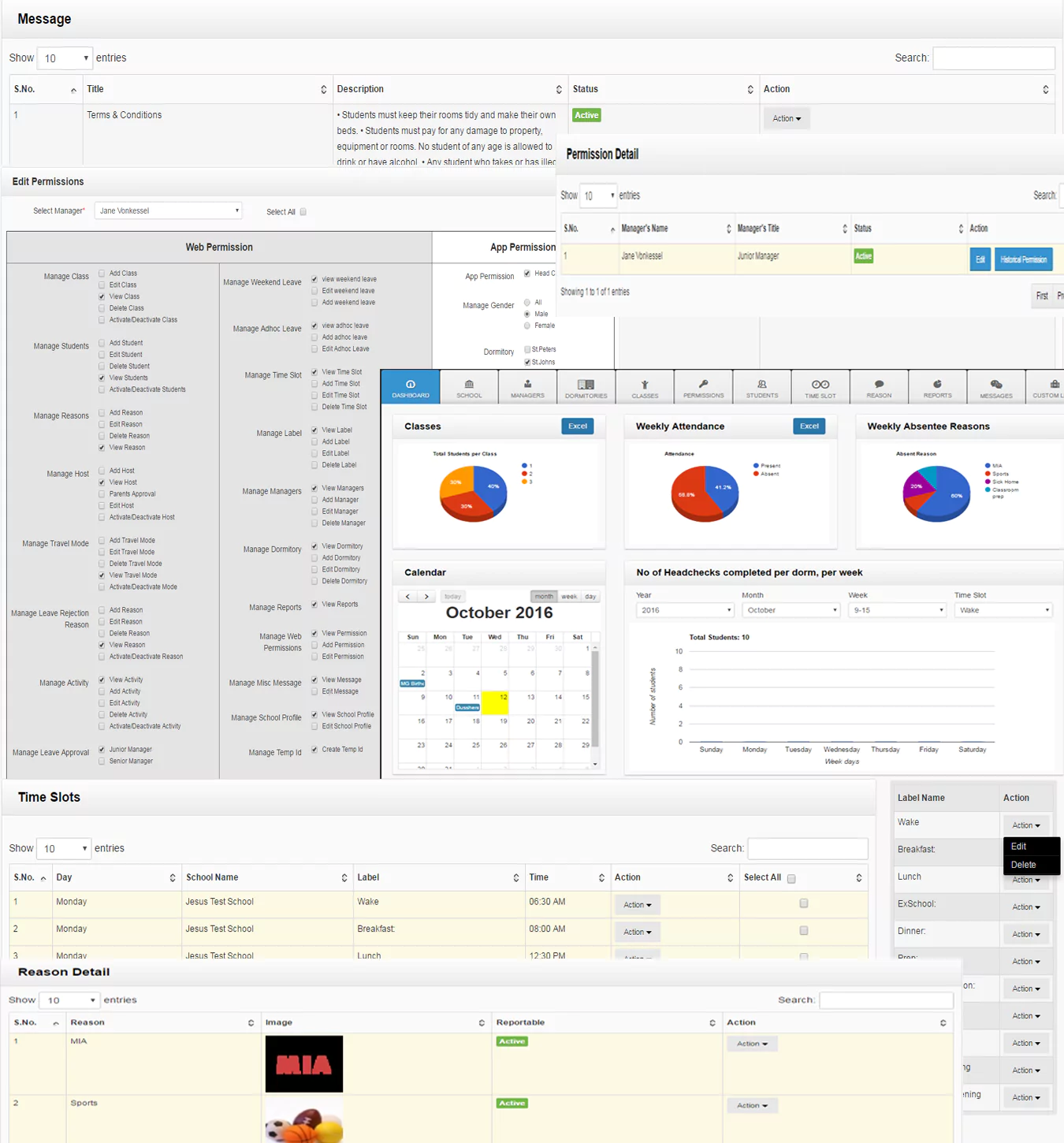 ---
Leave Management – One of the most integral parts of any boarding school is keeping track of students who are on leave. Boarding School Suite provides a management solution that takes care of the finest of details. Reason for leave application and status of the leaves can all be customized using the application. Details regarding the mode of travel, along with dates and various reports help ensure the school is always aware of the whereabouts of students who are venturing off campus.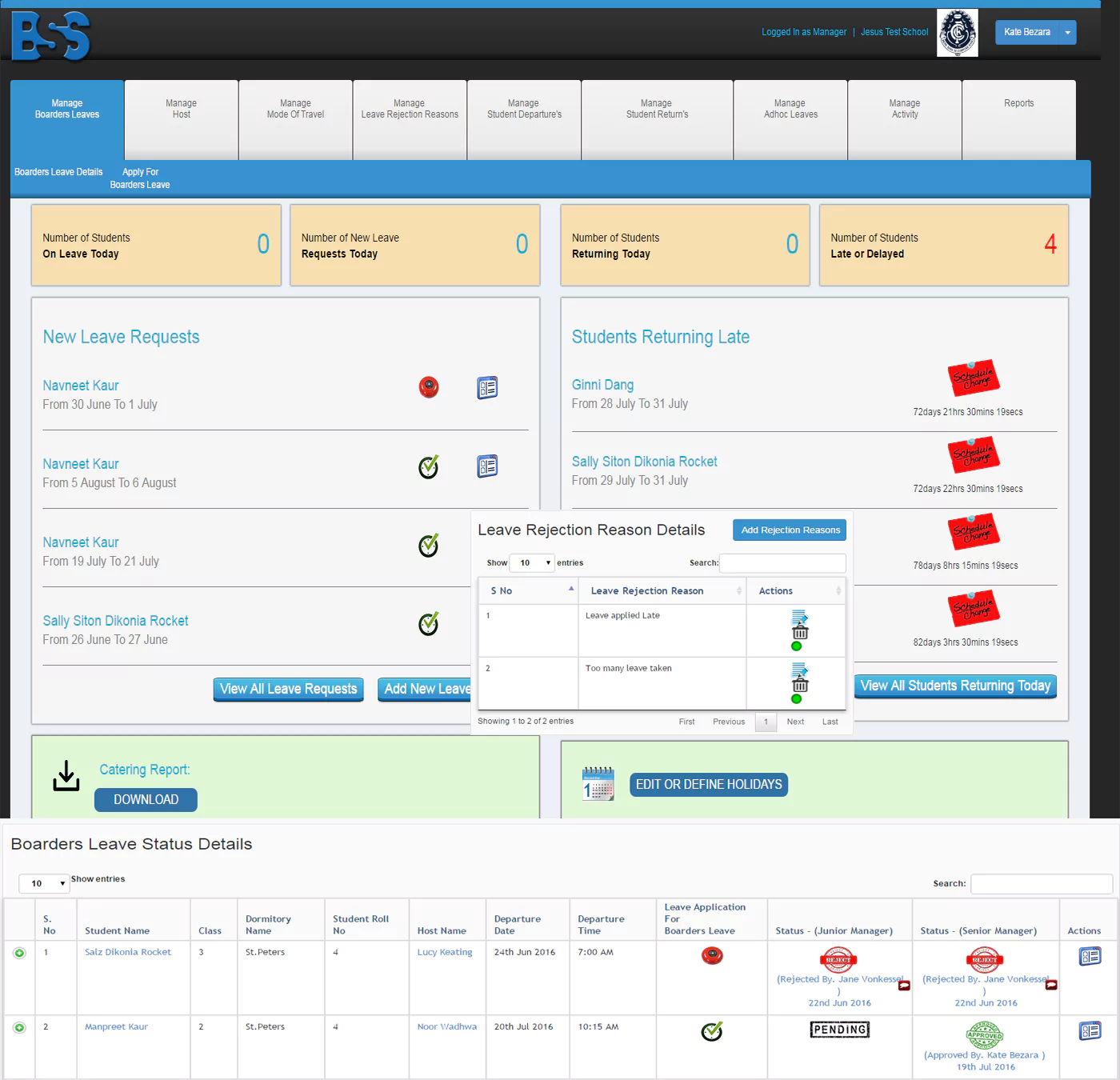 ---
Students and Parents – Another important module in the application letting the parents and students have information about their attendance, leaves with information about the status of their approved or rejected hosts makes this application a complete platform for school and student management.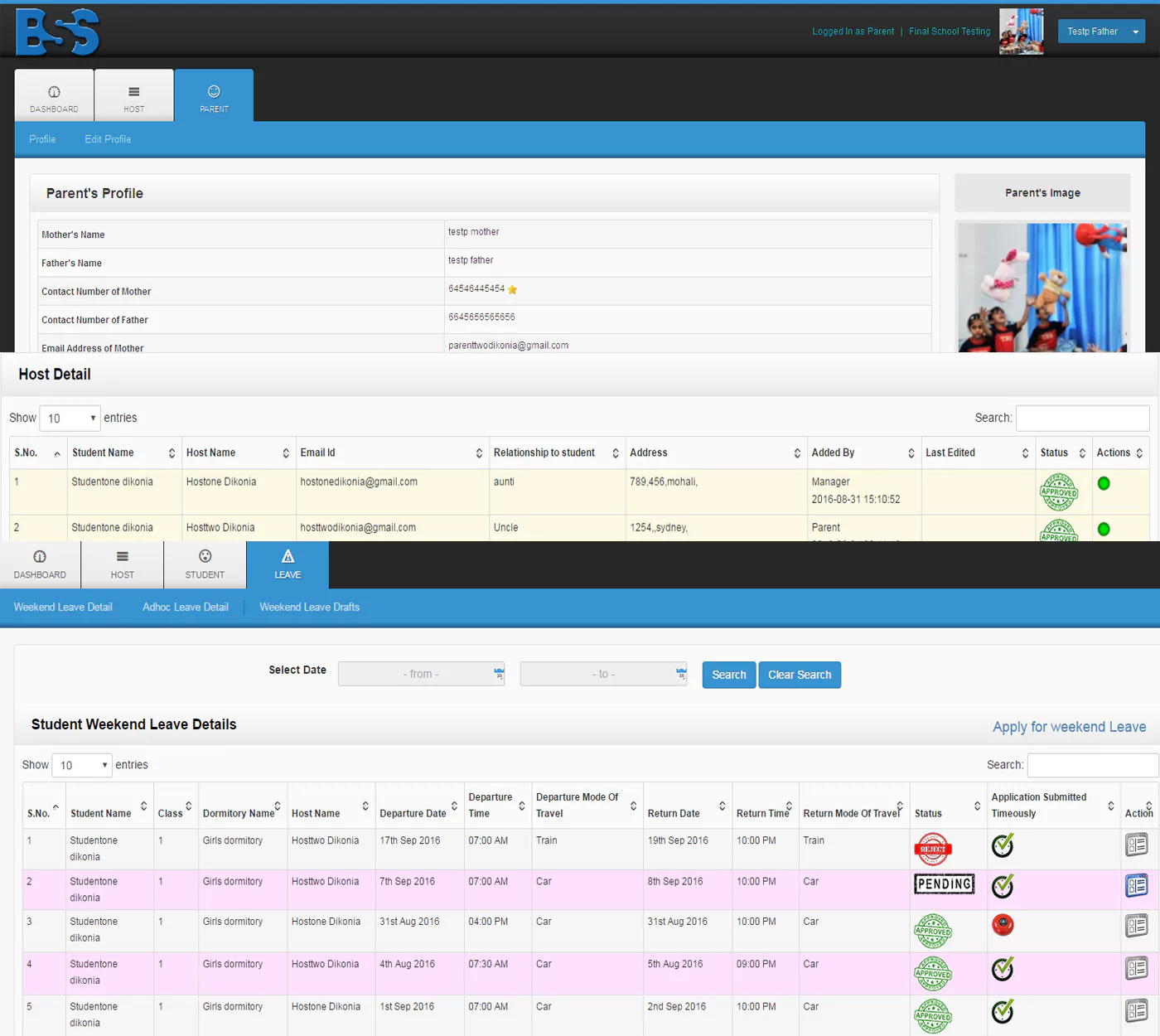 ---
Reports – An easy to understand, informative and accurate representation of all data stored on the system is made available via various sections of the application. With about 15 different types of reports being generated and analytics regarding various parameters all across the application, enables decision making to better analyze student behaviors, and adjust their operations to better suit the needs of students.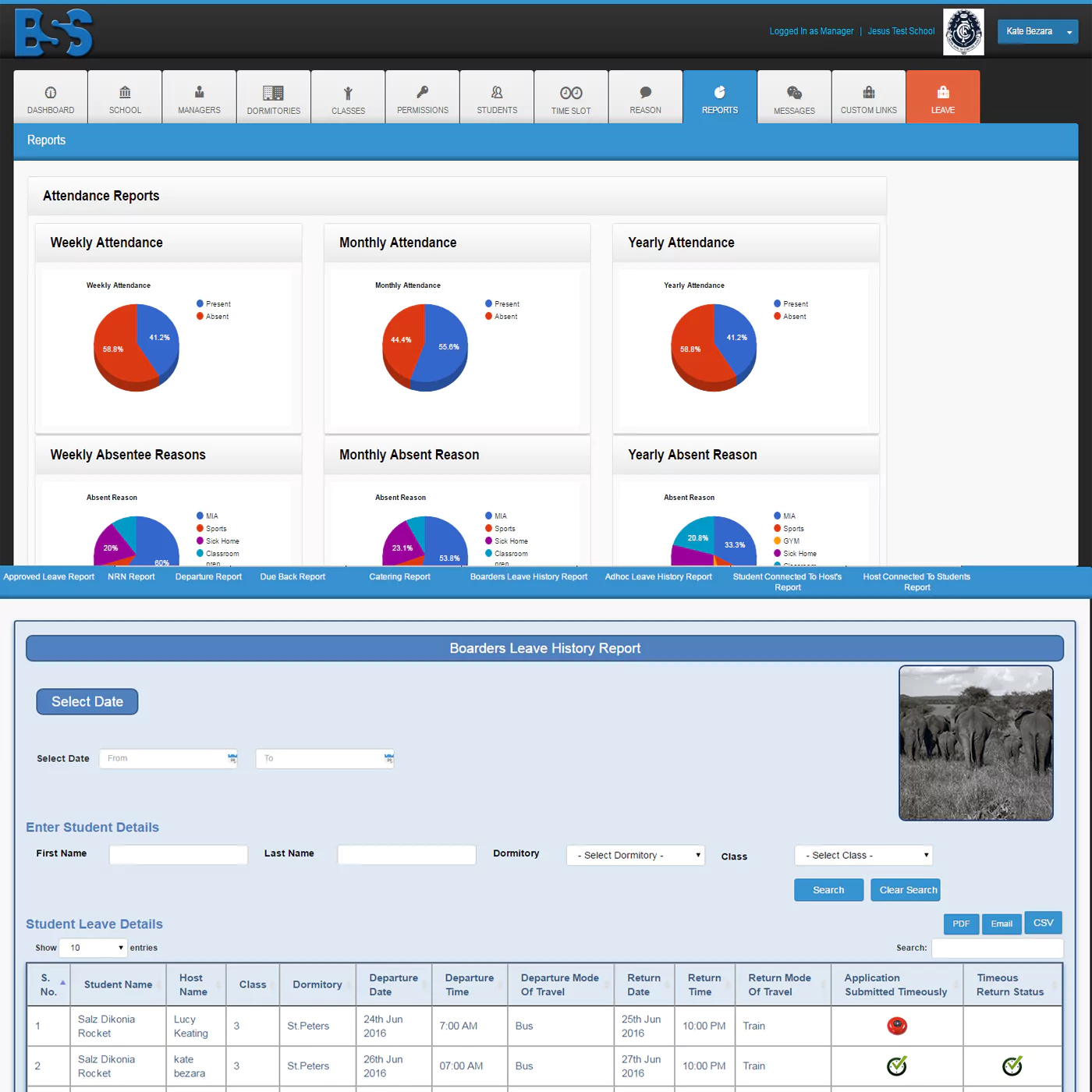 ---
Jock Walker
Director of Boarding, Australia
Very professional & friendly. To date have no problems, project is a long and ongoing project. Still in early stages but it appears this is going to be a mutually beneficial relationship. Dikonia really does seem to be able to understand and engage with the intricacies of the project.
Very Happy: Knowledge and commitment to project are great. Project Manager is always up to date with changes or challenges and resolutions. Welcome to contact me for more info.