Project Brief
BeautiFinda, a major beauty services provider in Australia, wanted to have an appointment booking module developed and integrated to their WordPress website. As easy as it may seem but, the model of booking module was to be modeled after Airbnb which was a challenge to overcome keeping in mind limitations of customization of WordPress. Team Dikonia with its skills did the job to perfection and exceeded client's expectations.
Highlights
SaaS Model – Easy to register and setup services for beauty professionals was ensured by a simple and quick registration process. Customer's can search for any beauty professional near to their location depicted on Goolge Maps and opt to use their services at Home or Salon. Service fee is paid to Beautifinda for every ordered service.
---
PayPal, WP Job Manager and Customization – To ensure Airbnb model was build for the booking process and all the users had fluent access as per their usability WP Job Manager plugin was integrated into the website. Utilizing the basic functionalities provided by the plugin, lot of customization was done to it. Paypal integration was done to make sure customers were able to make Payments to beauty professionals easily.
---
Appointment Booking Module – A very detailed booking engine was developed with the process starting with allowing the customers search for the services and beauty professionals based on their location. Confirming the appointment time customers can make payment and register/login on the platform via multi-step process. Payment details are entered during the process which are processed only after their appointment is confirmed by the professional.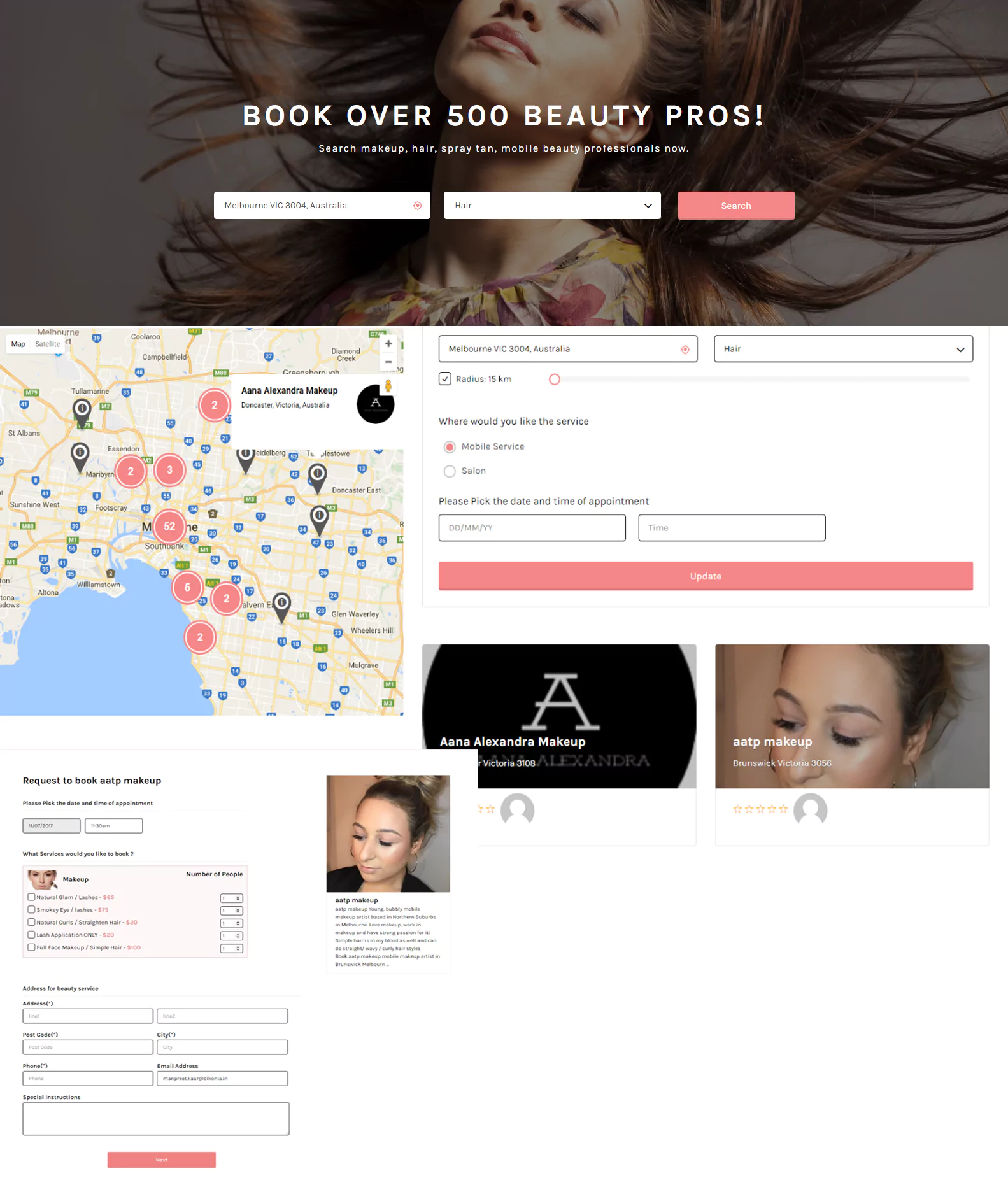 ---
Beauty Professional Access – Beauty professionals were to have the major role in the booking engine right from to Add business, manage details of services and prices and, manage their profile details. Moreover they were allowed to Check current/new/past bookings, accept/reject bookings, respond by messages. Apart from all the mainframe features Interactive Dasboard with analytics was provided to the professionals to make sure they were updated with the bookings, earnings and all other information at all times.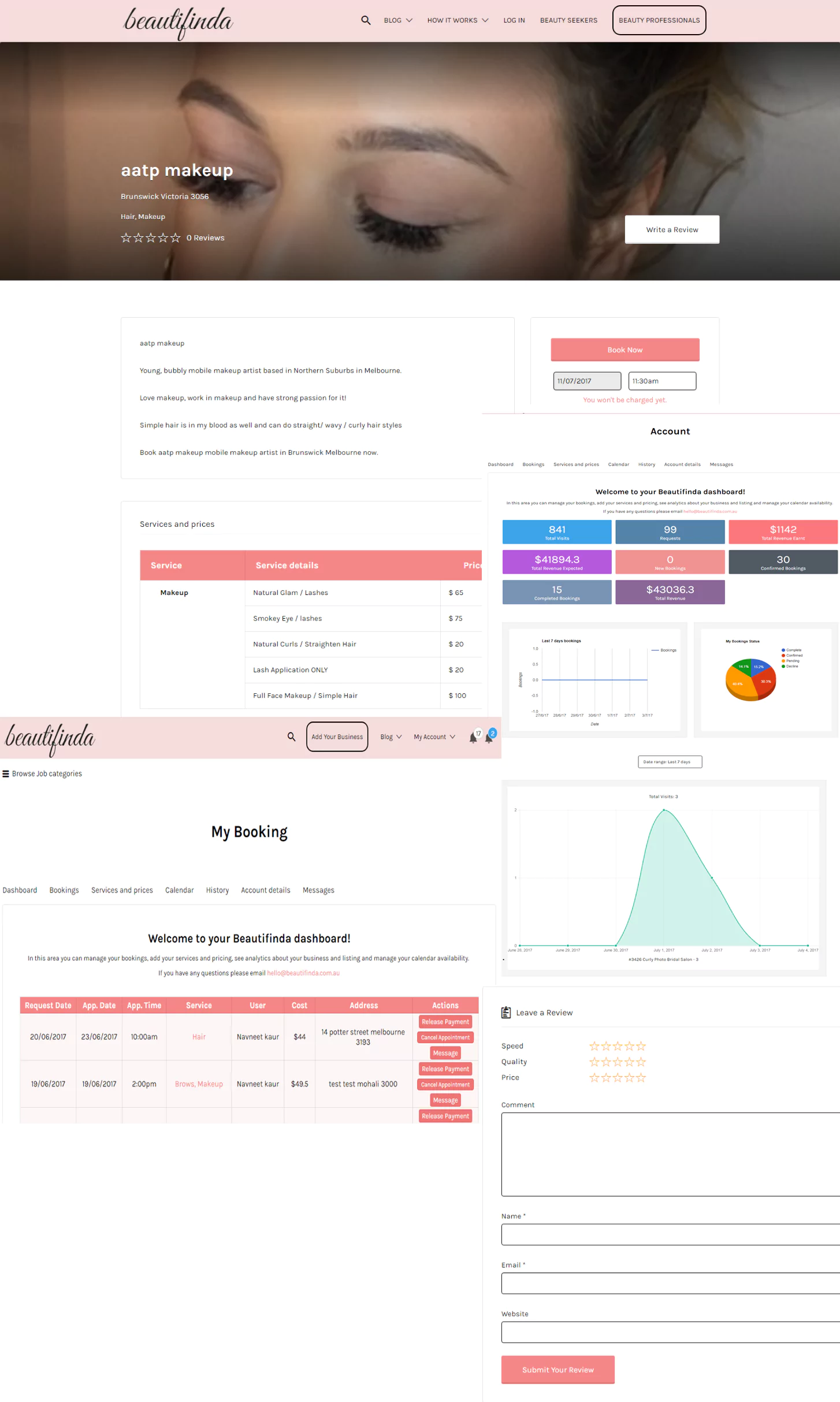 ---
SEO – Continuing further our work relaiton with BeautiFinda, we have been taking care of their SEO to ensure they got lots of business from their website and investment to build the booking engine was fruitful. We have been into SEO for this site for more than 3 months now, and their local traffic has increased by more than 200%. They are getting a lot of enquires as well with bounce rate down from 27% to 2% which means we are getting most relevant traffic for this client. We are writing blogs also for them on an ongoing basis.

---
James McIntyre
Co-founder
The team at Dikonia understood our needs and partnered closely with us to deliver on our project. Chhavi and the team are flexible and customer service orientated and are highly recommended.