Aviation Consultants International
Project Brief
An established consultant business needed to revamp its website to represent their business and growth of their organisation. Website was revamped in WordPress with a new hosting to resolve any prevailing server and issues with mail service. We did complete custom design for the website including its Logo and exceeded client expectations.
Case Study
Logo and Website Design – Under going a major revamp, the business was suggested for a new logo design to represent their business from the existing conventional text based logo. Complete custom designed home page with sections carefully structured along with modern logo gave the website a very professional yet appealing look representing the business domain.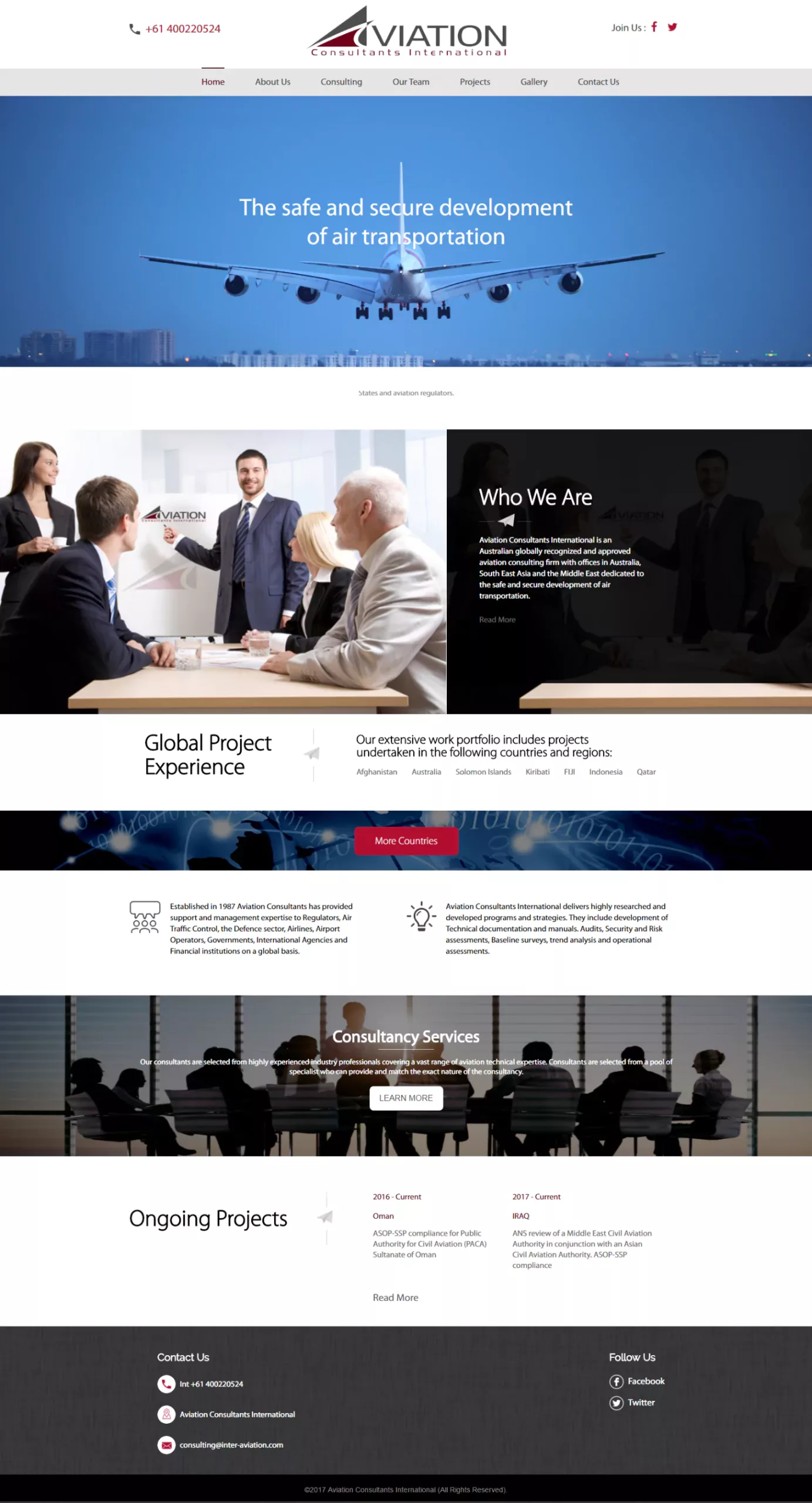 ---
User Friendly – Keeping in mind the target audience of the website was going to be users from Civil Aviation Authorities and other high end authorities, great emphasis was laid to make the website user friendly. Navigation, Projects Information and ability to contact the consultants was kept very simple and easily accessible.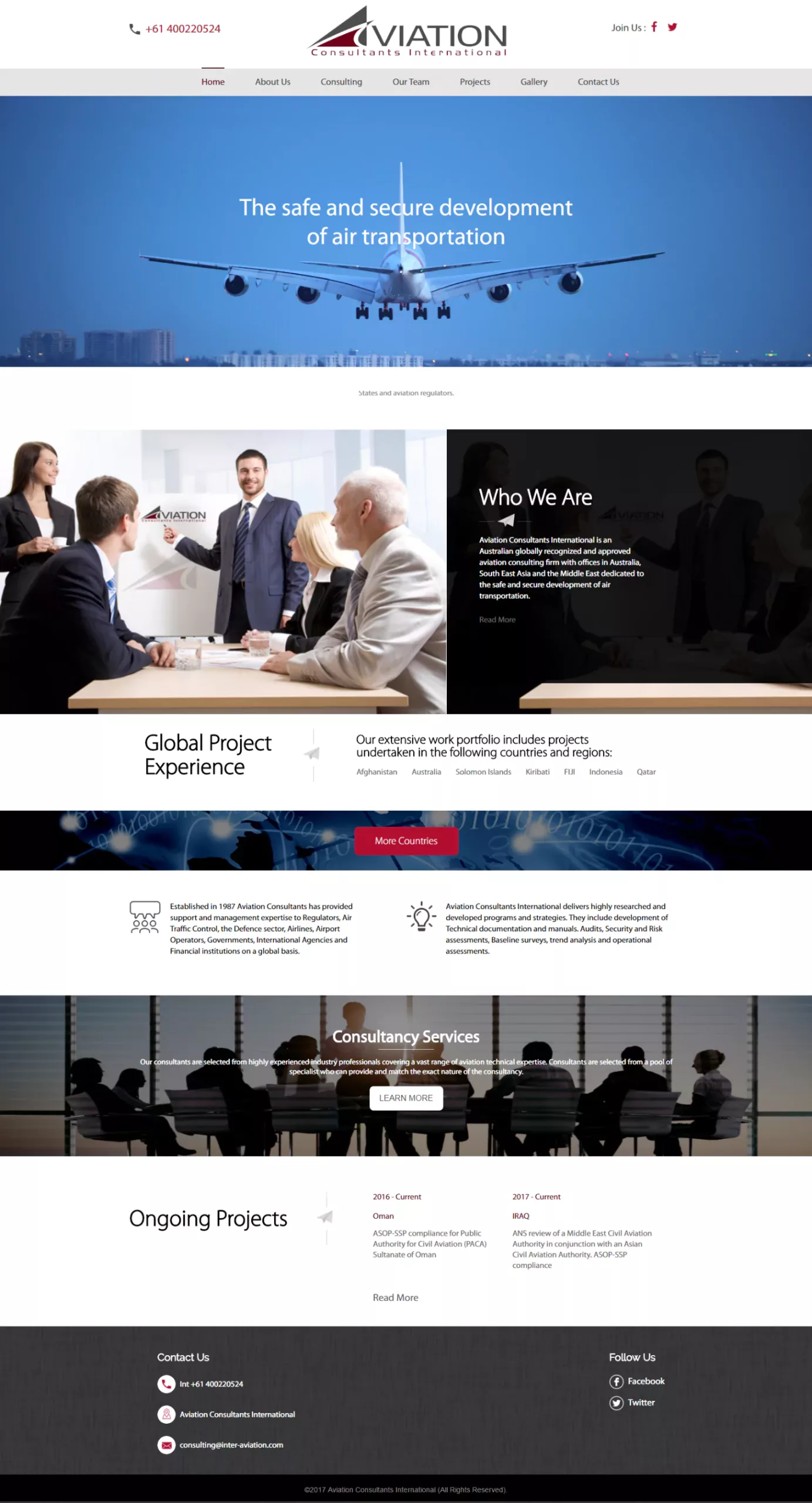 ---
Server and Email Configuration – To overcome the previously faced issues from server and using domain emails, the complete setup was redone by our server and network management team with a new hosting and domain provider. GoDaddy was entrusted for the website hosting and email service provider. Various domain emails were configured and ensured that there was no hinderance in exchange of emails and business conversations.
---
SEO Optimised – The newly done website was SEO optimised with all the On-page statistics and Keyword research was done effectively to help the website. All in One SEO plugin integration with Google Analytics was used to achieve the required SEO structure of the website. Robots file and sitemap submissions were done to help the website get indexed by search engines.
---
CMS – WordPress was used as backend CMS development technology for the website to allow the owners easily manage all the content and images of the website. The backend is carefully configured to allow the Admin easily change the content or any images on the website. Different sections are named in the backend pages as they appear on the website so that the admin can easily reach out where update is to be done.
---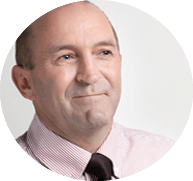 Alan Murphy
Chief Operating Officer Aviation Consultants International
Extremely happy with the work that Aditya, Sajal and the team accomplished. Always available and prompt responses to any questions. Website has turned out better than expected. Would not hesitate to recommend Chhavi and her company to any potential clients.