In a tight-knit 9 to 5 routine, your job starts dominating your life. Even if you're working at a chill workplace (like ours), it doesn't take a lot of time for stress to pile up.
Which is why, we all need at least one day for ourselves, to have some fun at the office and go easy at work. This is what we call #SitbackSaturday at Dikonia. We know you're already interested in the idea, so let us tell you more about it.
At Dikonia, we have two off Saturdays for the month while the other two are working. In these two working Saturdays, the team works on any unfinished tasks from the week (if any), learn a new technology, spend time on R&D for a new project or we accommodate time for a lengthy project. But that's only for 3-4 hours.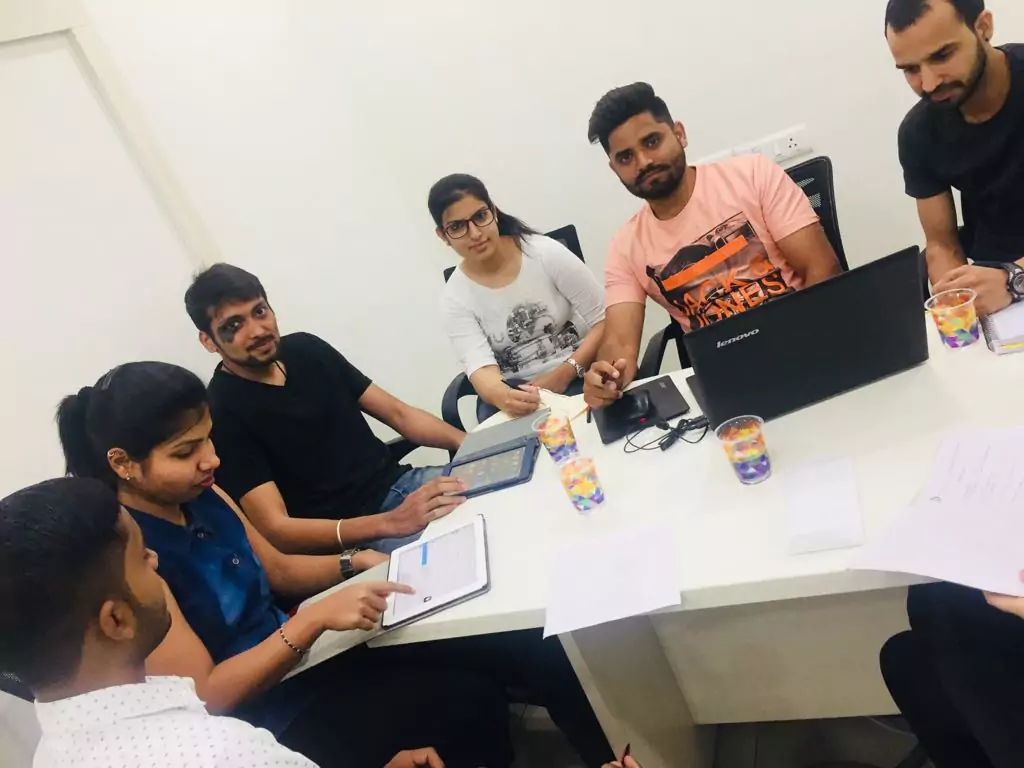 The rest of the Saturday is spent in spending time with each other, getting to know other teams, and having fun at the same time. Here is a list of things we do, and we are sure you can try the same at your office as well.
Pizza Treat
You're missing out on life if you don't like Pizza. Fortunately, all of us do and this is more of a ritual now, to have a Pizza treat each working Saturday.
It's not as much about the Pizza as it is about sitting together and enjoying a savory meal. It helps us unwind from the work stress and spend some quality time with the colleagues. It's hard to go party each fortnight, so we bring the party to the office in this way.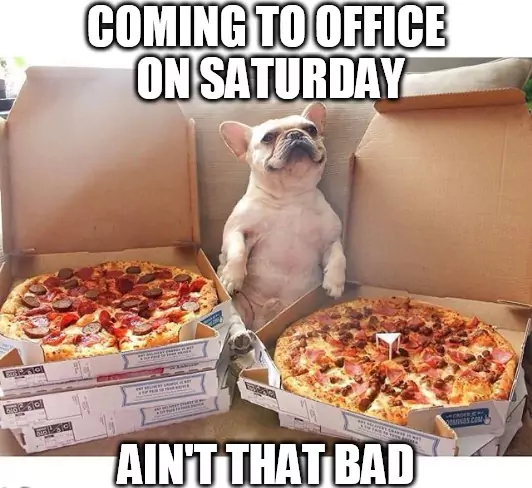 Team Building Game
Our Human Resource Officer, Nancy is quite innovative with team building ideas (or may she is really good at Google-ing, but let's not talk about that right now). Therefore, to keep things interesting, she keeps throwing these team building (indoor) games at us.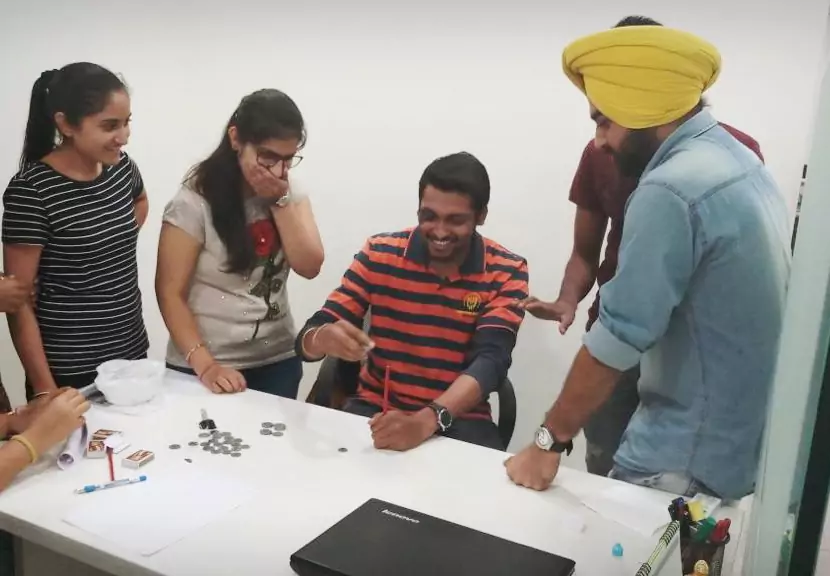 It usually involves something like a Treasure Hunt or Dumb Charades. But the twist is that the teams keep shuffling after each round. This helps us in getting to play with and against everyone, which is a great way to know each other.
Everyone also gets to interact with Sajal, partner at Dikonia since he loves to participate in these games with the team, quite a team player he is :-).
The sole purpose of the game is to have fun and team building is an added benefit.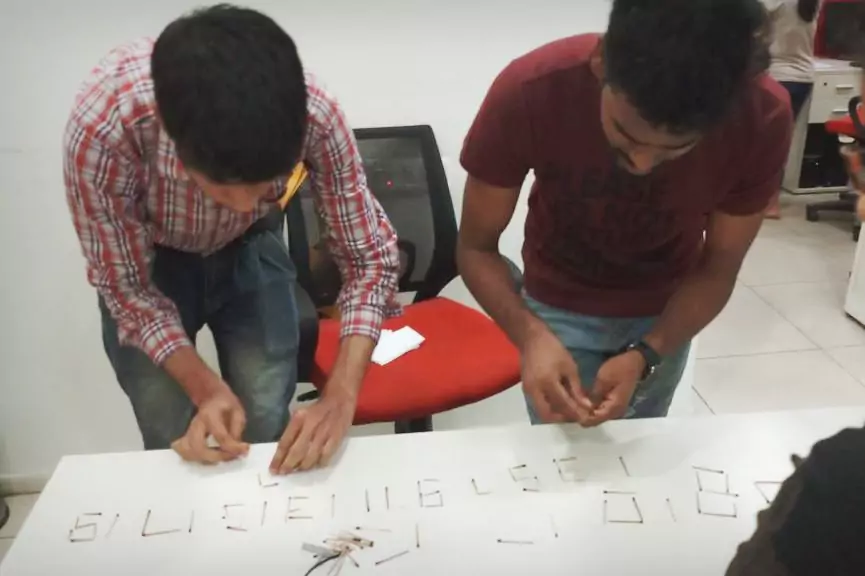 Chit-Chat
So, what do you do when you're done by 12 PM with six hours of office still to go? You chat!
The best way to unwind is casual conversation. It helps you empty yourself from the monotony and the sullen quietness of the office, hence, gossiping around a bit really helps. We wait for everyone to be done with their stuff and we sit around to just talk about plethora of things.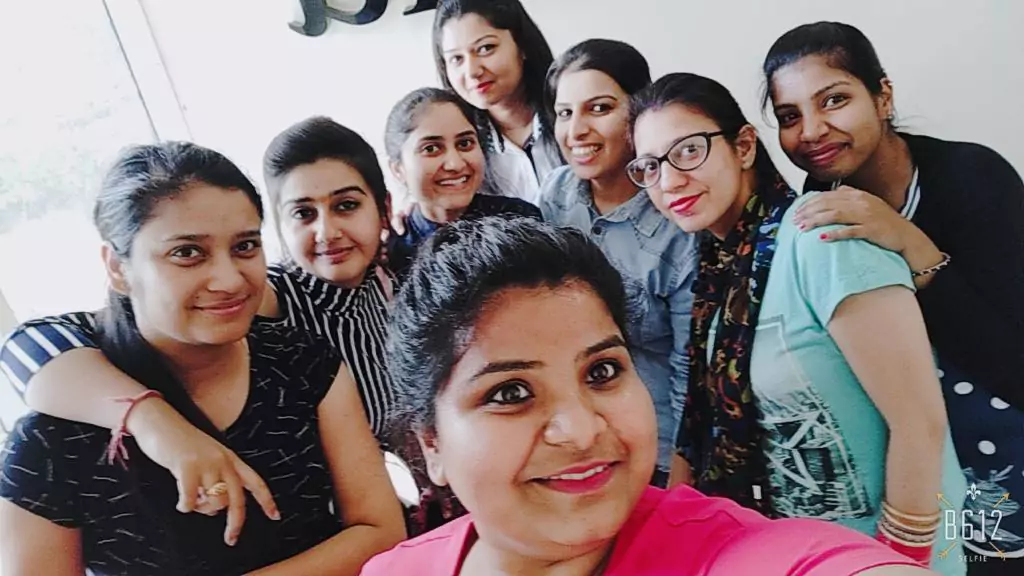 If possible, our founder, Chhavi also joins us and it is great to have her in the loop. She is quite talkative and makes sure everyone opens up equally while we're at it. We believe it's something most offices miss out on.
Collective Lunch Break
Carrying your lunch box to the office is good but eating a bite from ten different lunch boxes is great.
Eating lunch together is not exclusive to Saturdays, rather it is a part of our office culture. As you must've heard,
                                                              "the team that eats together
                                                                     gets to eat more."
And yes, stays together as well.
Milestone Celebration
Lastly, we use each Saturday to celebrate milestones! It could be someone achieving their targets, someone getting a promotion or the successful wrap up of a client project inside the deadline.
The winner may be one, but the whole team celebrates. We make it a point to attribute our good work with a touch of enthusiasm, as we do outside the office.
Get Yourself a #SitbackSaturday Today!
If this doesn't make you envious, we don't know what will.
Jokes apart, we do feel that every office should get at least one day every fortnight to have fun with office mates. We spend nearly half our lives with our office friends and the feeling of sharing little delights with them can help us regain our lost productivity.
So, get your company to subscribe to the #SitbackSaturday culture and enjoy the multiple benefits today! You already know the drill, just make it a part of your calendar.