Whenever you decide to hire a company for your project, what is the first thing you check?
Their customer reviews! Because they say more than enough about the company's credibility. Now, you'd think, that reviews are not that difficult to make up, there is no way you could verify them.
Here is where, Clutch, which is an independent company profiling platform comes into play. Clutch ensures trust for employers looking to hire companies by reaching out to their past customers and obtaining independent reviews from them.
We are so glad that our clients were also interviewed by the Clutch team and our company is now featured on the Clutch platform! We'd like to share a customer review for one of our most outstanding projects till date – Odigo
Odigo – Mobile App for a Chauffeur Startup
Odigo is an on-demand application for booking cabs with a very different working model unlike its major competitors like Uber and other trending chauffeur service provider apps.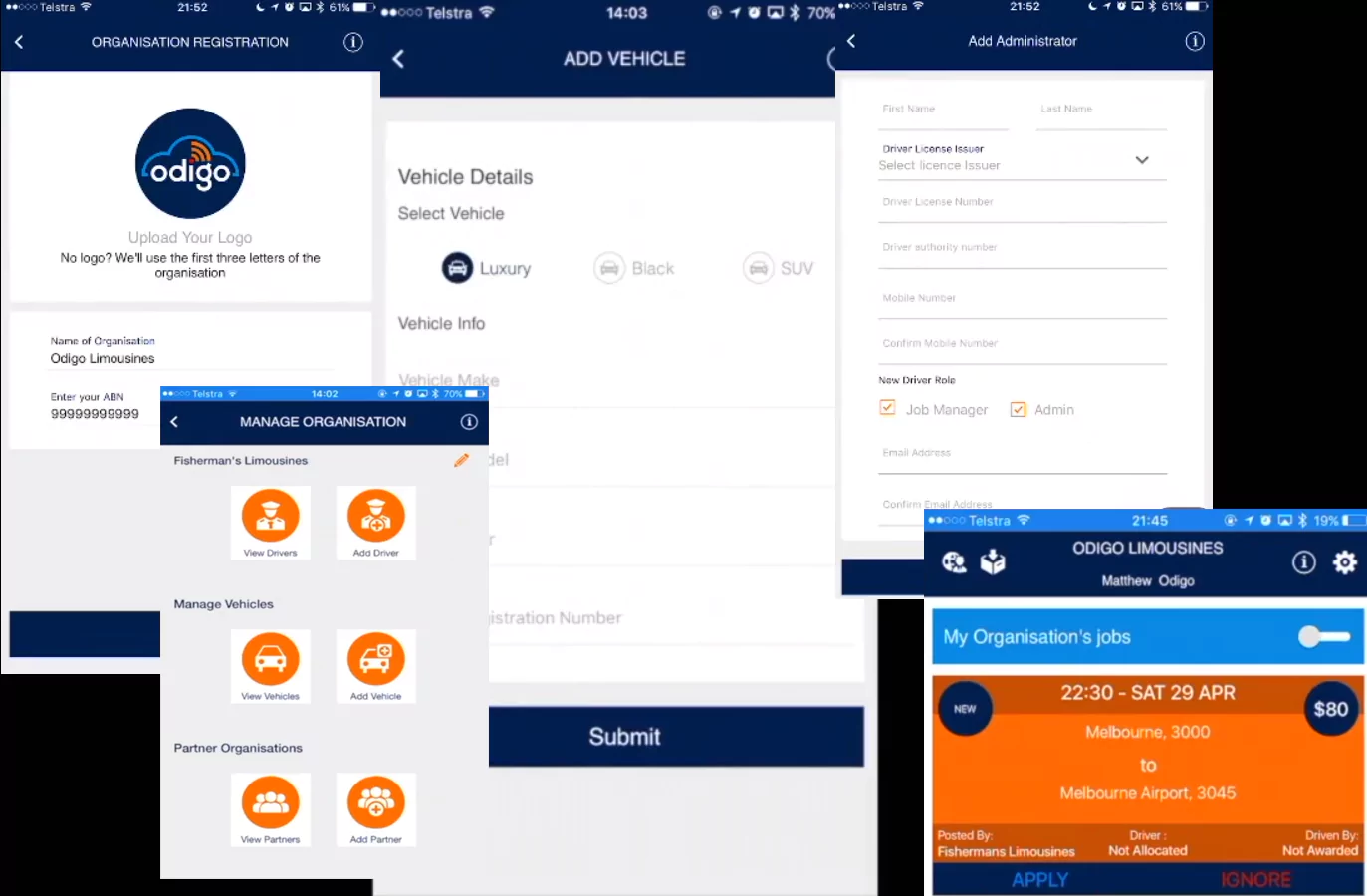 The major difference being it's a SaaS model app for chauffeur company owners and inspite of using services from Odigo, owners are directly in contact of their customers and receive their bookings.
Interview with Dimitrios Siourthas – Founder, Odigo
It began when we heard about the prototype for an app from Dimitrios Siourthas, the founder of Odigo. We have already done a project with him, so this was going to be our second venture with this Australian businessman.
In ideas, the prototype talked about controlling an entire cabbie business using a single app, rather than only assigning it the task of booking rides. The idea was tailored for the Australian market which has a high number of independent businesses providing on-demand cabs but without the facility of an app like Uber.
Questions asked by the Clutch team
Excerpts have been taken from the original interview conducted by the clutch team for their review.
What challenge were you trying to address with Dikonia?
When we began work on the application, we faced lots of uncertainty about our business model, the technical solution and how we'd all be working together. We didn't know how the solution would hang together technically or what problems we'd need to solve. We needed help transforming our idea into a workable solution.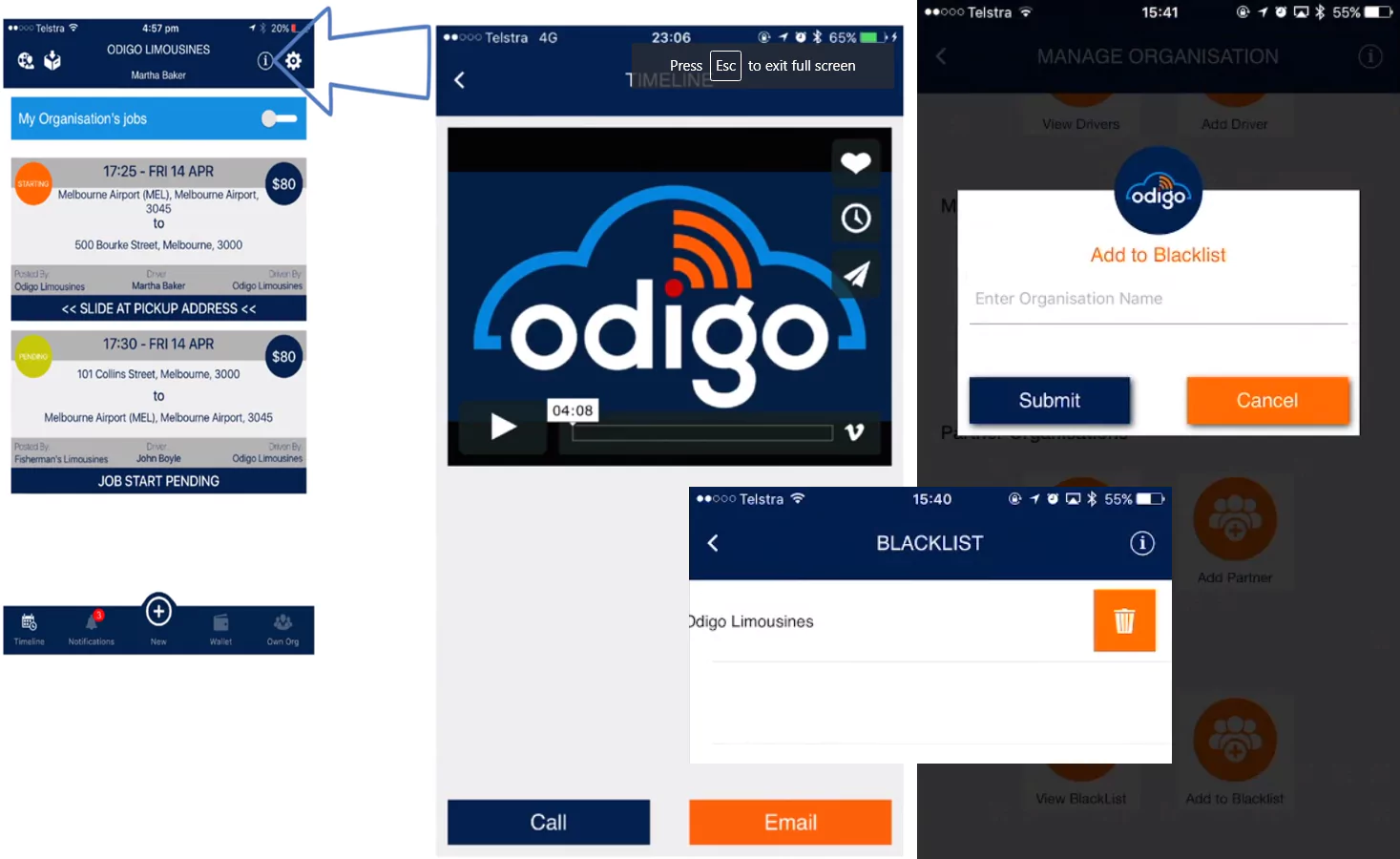 How did Dikonia perform from a project management standpoint?
One of the reasons I moved to smaller pieces of work is that Dikonia works well with short-term goals. If we had a single task, there was generally no issue, but the whole project was six months late compared to our initial estimate. Dikonia was not the root cause of this; we also didn't know the problems we'd be solving.
What did you find most impressive about them?
They have good technical skills, and their development team is proficient in the areas they're developing for us. When they worked well, the team behaved like a well-oiled machine. I appreciate their keenness to get involved and their ability to turn urgent tasks around quickly. Their availability is an asset as well. If I had an issue, there was always someone online whom I could talk to.
Are there any areas they could improve?
The challenges we faced are always areas for improvement. Going into this project, I knew that communication would be a challenge. Our native languages are different, which can lead to miscommunication. We have now agreed to confirm and reconfirm the meaning of a task before development begins.
Feedback Summary for Odigo
"Although some miscommunications and delays arose, Dikonia has delivered a technically solid product that is currently in public beta testing. The agency's quick turnaround times, collaborative team dynamic, and reliable deliveries make them perfectly suited to short-term sprints."
Read the Full Review at Clutch
As evident from the client review, Odigo was a challenging app to build but an equally enthralling one. Due to our best efforts and a cooperative client side, we were able to deliver the project on time as well as complete its beta testing within 3 months!
Dikonia's Experience Building the Application
The project re-taught us the exceptional power of active client communication as we were more than proactive in completing one module at a time and taking client feedback on it. With the help of repeated hits and fixes, me and my team was able to stitch together the code for this amazing, one-of-a-kind app!
We hope to deliver more such projects in the future and would be regularly sharing more client reviews with you!
Got an Idea?
Odigo is one idea that was built from the very scratch and eventually saw the day of light with profound success. Do you have an idea too? Let us know and we can start working together on it, to make it a reality!