Facebook bought Instagram for 1 Billion in 2012. The latter has now reached to 
700 million
 active users.
Instagram.
If you weren't living in Plato's cave, you must be knowing about it.
One of the top favorite social media networks for people aging 19-30, Instagram has been attracting many people to take benefit of its usability.
Of course, it can be very helpful in your business growth. If you utilize it strategically.
Read on, we promise to give you a comprehensive tour as to how this can be done!
Are you struggling to get the relevant audience?
Are you wondering how can you drive people to engage with your posts and click the call-to-action?
You must be having a hundred question on how can you leverage the potential of the platform!
If the answer to the above question, was a yes, you have reached the right place.
We have got all your answers.
This article is not for if:
You don't want to take benefit of Instagram.
You do not want to increase your follower count.
You think you know all about Instagram, and it's marketing metrics.
Fascinating, isn't it?
And, believe me, you are leaving a lot of cash behind by not utilizing the platform of Instagram, if you are owning a business.
Instagram is the second most used social media platform there exists.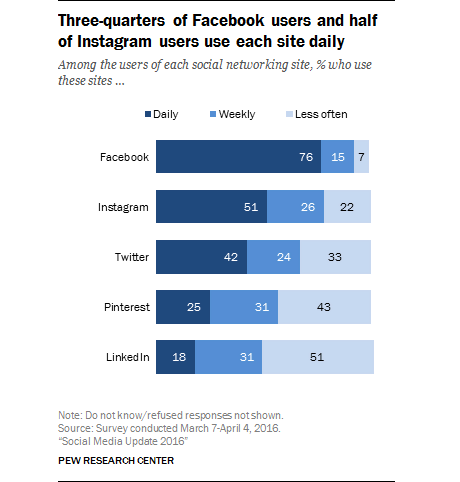 So, first and foremost, let me brief you about marketing on Instagram, creating a promotional campaign, and bringing users to purchase your product.
1. MAKE A BUSINESS PROFILE.
Start with a very simple step of creating a business profile.
You can also convert your personal one to it. 
Here
 is how you can do it.
Here you can give a call to action, and share your details in a very descriptive manner.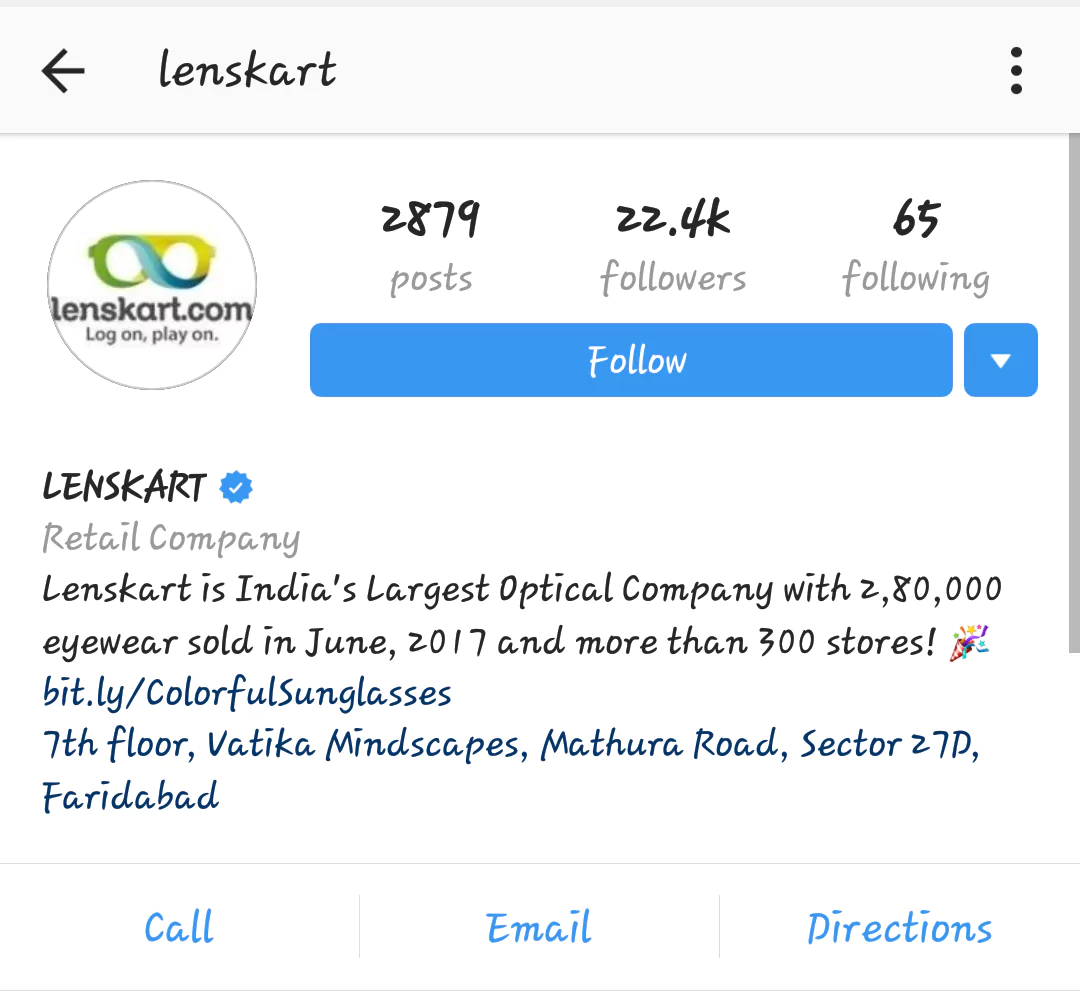 2. STRATEGIZE:
This is where you give your viewers a reason to follow you.
If you are willing to start off an Instagram campaign, strategize the month's postings.
There should be sequence and variety in your posts, which can include, images, slideshows, and videos.
3. PUBLISHING:
Here the game begins, when you begin to publish.
Now, this has many dimensions.
I will jot them all down in detail for your complete understanding here.
– timing:
Using tools like, Simply Measured, and 
icon square
 you can analyze the best time to make a post.
You shouldn't be ignoring these tools, whilst working on Instagram, especially for business purposes.
– frequency:
It is beneficial to do the posting at least once or twice a day, and at most six to eight times.
Definitely, doing a publishing once a blue moon won't do any good.
However, with the following mentioned tools, you can schedule these posts, effortlessly.
These have various other uses as well, for instance, HootSuite with its insights of your competitor's profile and many other features can help you groom your marketing efforts and also, increase the following.
– engagement:
My favorite part, here some researches are required.
To increase the engagement organically, use relevant hashtags.
As many as you can.
#tags act as a bridge between you and your target audience.
But how does the search begins?
Simply, use the tool 
tagboard
 to search hashtags relevant to your business, or you can also jot some down organically by using the hit-and-trial method and searching on Instagram for tags.
By searching, 'inurl;instagram.com [your forte] followers' you can discover people in the same niche.
Following these methods, you will easily be able to get people engaged organically, but this is going to be a slow process.
Although, these metrics we discussed above will help you garner 3x more engagement than otherwise.
Nevertheless, now we will discuss the magic recipe to 1000 relevant followers.
To increase your engagement and followers substantially, in just one go, use paid marketing.
Trust me, using it intelligently will help you garner the most audience in the least time.
Foundr
 magazine made it from 0 to 3,00,000 followers in 10 months!
Wow, is the word you are looking for.
See, we knew it!
We have experienced huge ROI through the same, and it is not all about simply starting a paid campaign.
It is much more.
Ready to know?
Here we go…
*INSTAGRAM ADVERTS*
Now, you know what you have been missing on to.
So, here is how you can start a paid campaign on Instagram.
Prerequisite: Facebook page and a business profile on Instagram
Step 2: Choose ad type (carousel, image, video, slideshow), Select your ad format, and make sure you are using high definition picture. (1080×1080)
Step 3: Decide on your budget, target audience, how much would you like to spend, and how long you want the advertisement to run. Here is an example: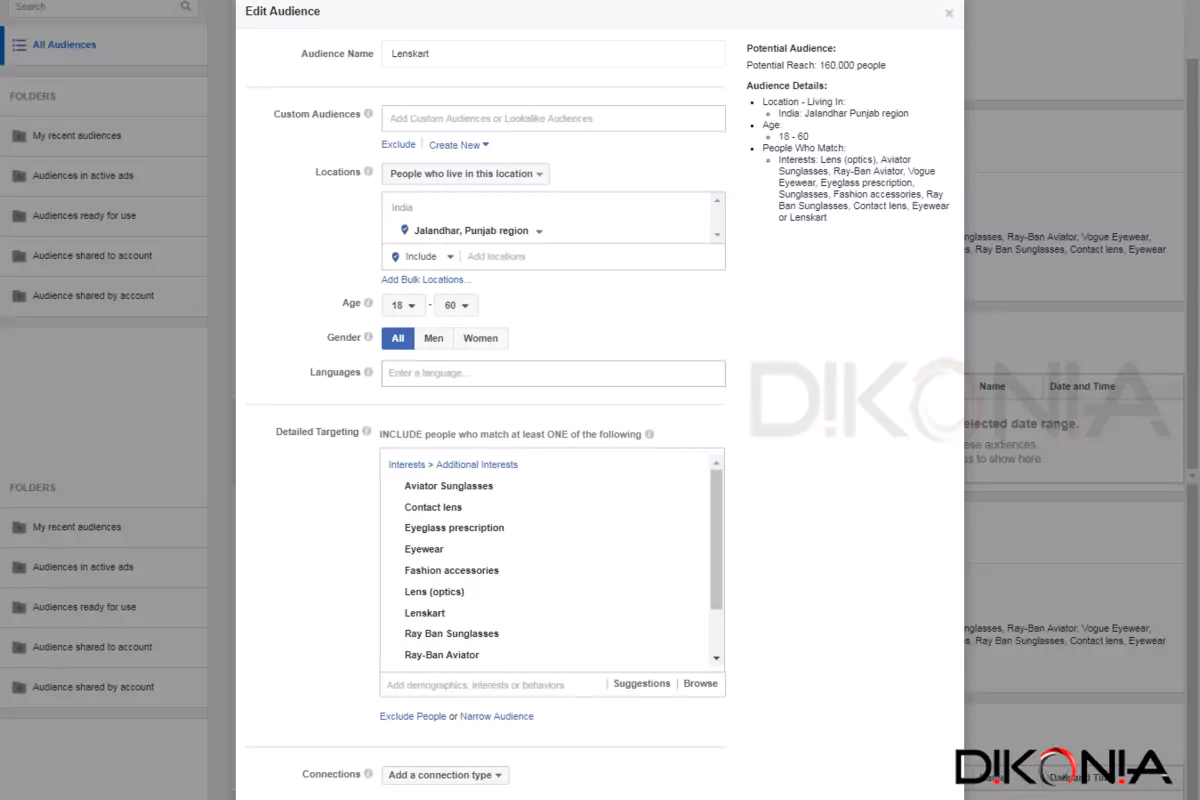 Step 4: Confirm and publish
This was just the basic, setting up your advertisement.
Now, it's time to know how to make that ad clickable and convertible?
Wonder no more, I am unveiling the mystery.
Create a sales funnel:
-Creating awareness
-Garnering attention and interest
-Making decision
-Call-to-action
This is true for your organic sharing as well.
Believe me, there is so much to Instagram that it gets so hard to accumulate it in one go.
You should be very clear about what you are looking for.
And, is that the same thing you ad is conveying?
It is cardinal that you post content relevant to your business, and something that is catchy as well.
You don't need a graphic designer, simply use tools like stencils, typic, typorama, et al. You are good to go!
Use faces, pictures of the workplace, employees, and behind the scenes.
Every now and then send some useful tips.
Ask influencers and your clients to share your pictures, you can go for partnership sharing as well, where you post about them, and they post about you.
To proceed with, now, you need to start a campaign.
Choose your campaign title.
Grab a trendy topic, add your pinch of uniqueness, make a creative advertisement, and see what benefits it brings.
The infamous campaign by Airbnb, #weaccept, displaying their support for varying people worldwide.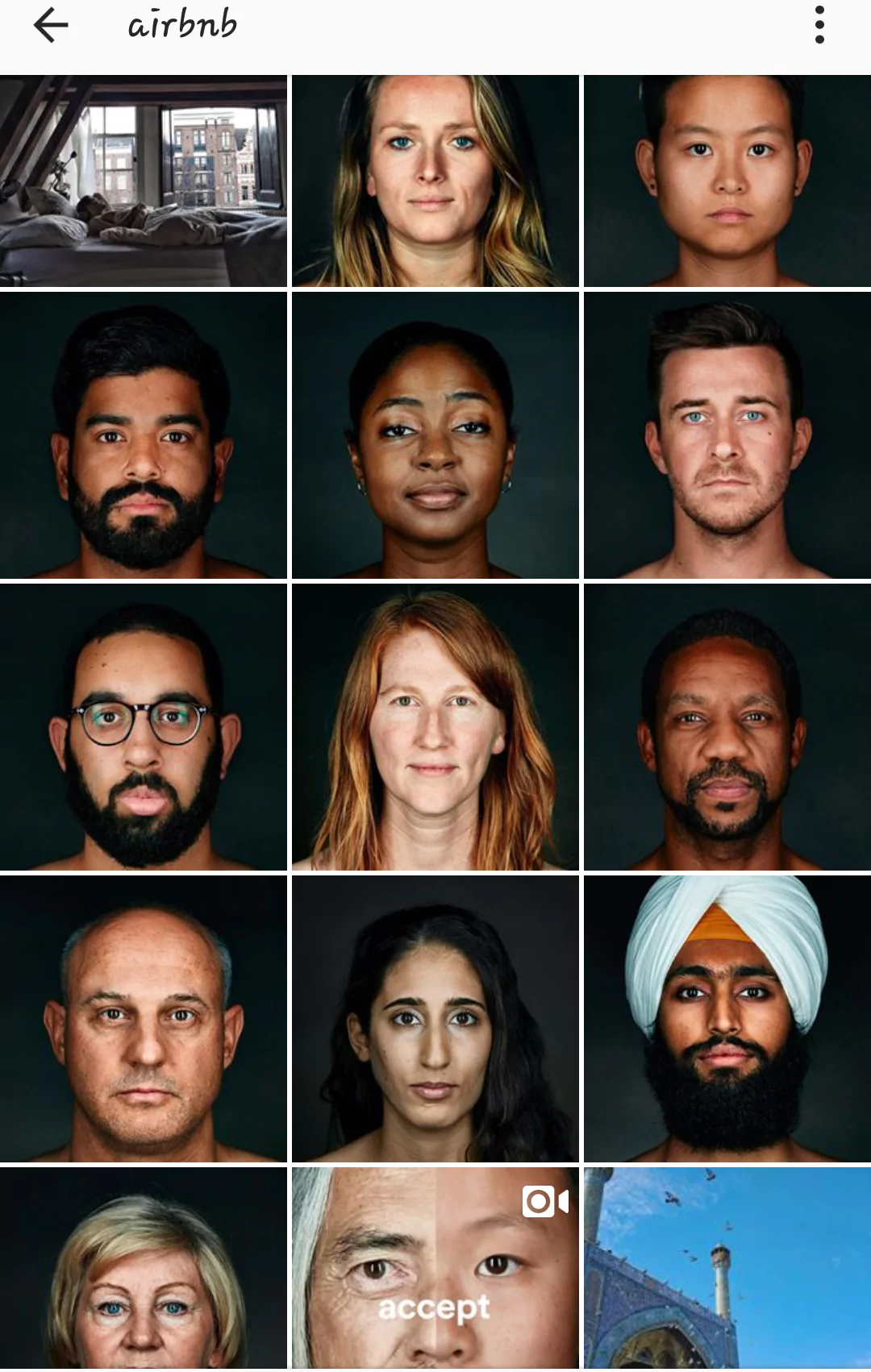 TIP 1:
Make a plan, how would you like to proceed.
Before starting, understand your goal!
Take time in developing a strategy, on the basis of subjective knowledge, and analysis.
On each step, you should be answerable to the question, 'Why'.
Who are you targeting?
For instance, for a product which deals with sleep solution, i.e. some product that can help you sleep.
You need to make your strategy focussed on people who have trouble sleeping, and the ones who can purchase your product. Army officers, entrepreneurs, and so on.
TIP 2:
Personalize your ad.
The best marketing is the one which doesn't look like one.
Your ad should be generating a need in people, telling them about their requirement. How much they need the product you are selling? Why should they only choose your product?
You should make the viewer look smart if he buys for your service. And, your product the best that there is!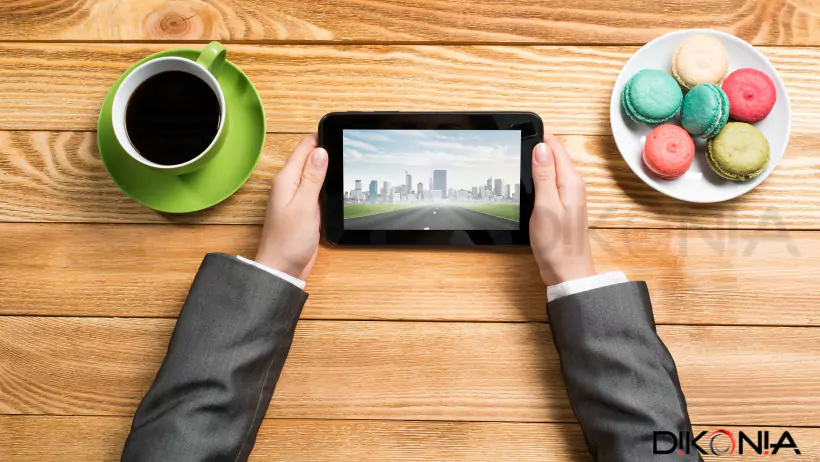 TIP 3:
Ask your clients post about you.
No marketing is better than, word of mouth.
Whilst you are running a campaign, both paid and organic, make sure your clients respond.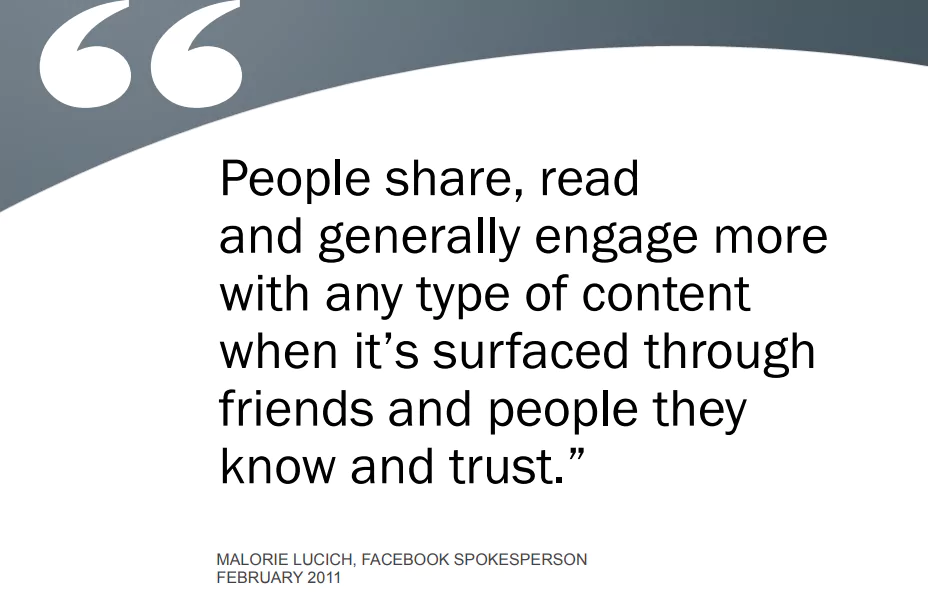 TIP 4:
Timing is the key to success.
This I have already discussed earlier.
CONCLUSION:
Phew, this will take only a minute now.
If you are looking forward to starting a new paid marketing campaign, we have many more descriptive articles and videos coming to describe how you can leverage every single social media for your benefit.
I would completely agree if someone says, Instagram works well for B2C marketing.
However, you can use it to your benefit even in B2B businesses.
It all depends on your approach.
And, innovative skills.
We would be more than happy to help you set a sales funnel.
Contact us if you want us to review your Paid marketing campaign to make best benefits of the same.
We promise you will see a visible increase in your ROI with our expertise.
Don't forget to share this blog !