Have you seen the big players like Google and Amazon do business? How do they manage such big data and workflow?
With the help of a bright mind, some motivation and the software.
I am sure you have the first two ingredients ready for you but until now, you might have been believing that a winning business software was way out of your scope.
Many, many start-ups and new businesses bear the same mentality. They have the idea, the resources, the motivation but they somewhere lack to bring it all together in the best way with the help of a unified software solution.
So, i this article, I will discuss with you, how you can drive growth for your business and achieve the set goals with Business Process Automation tools. Nothing overachieving, just what your business needs.
Before that, let's see how to recognize your business' key automation requirements.
FIND OUT THE WHAT'S COSTING YOU MORE
Every business has a high-costing end. Such as, delivery of raw materials, management of employees or having to manually carry out tasks. The costs may not be directly associated with capital but with time, energy and human resources expenditures. BPA allows you to automate these high-costing aspects of your business help you manage everything in an affordable way.
For most of the businesses, growing their business is the most costly affair. Suppose if you are a local grocery vendor operating in a city, it'll be hard for you to reach customers beyond a certain physical proximity. Whereas, the scope of business in your area will remain limited.
For such a business, being able to enlist your products online on a website, from where customers can view and shop, is one of the automation solutions. It'll need a setup in which you can deliver products to the next city via the help of a delivery company or you can get a pick-up spot from where people can easily obtain your products without having to travel very far.
Internet of Things simplifies the complexity of managing such a process and if you consider the investment you'd have to make to make it possible, it will be much much lower than setting up a new store in the next town.
At Dikonia, we have served a number of businesses with such custom solutions. Turnip, is a restaurant based in Switzerland, who wanted a similar solution that could reach out to more people in the city without having to set multiple outlets.
We developed a fully automated web app and mobile app for them that manages everything from getting orders from customers via a food ordering system. All it needed was a sound understanding of the process and smart programming, both of which, Dikonia has in plenty!
FIND OUT AUTOMATION OPPORTUNITIES WITHIN THE BUSINESS
Next step is to find what all automation can be done within the business. There are parts of your business that can easily be transcended on the cyber-space with ease.
Your job would be to find those out. The most prominent part of your business that can be taken online from the word go, is your market outreach. It is generally suited more to service-related businesses but can benefit product-related businesses as well.
By outreach, I mean, being available to a massive audience and giving them the opportunity to contact you or avail your service with just a few clicks. This is what we call lead generation in digital marketing terms and it is a rather effective process.
We have done the same for a domestic property consultancy called Spacio Realtors, who was doing fairly well before creating a website for themselves but saw an unprecedented growth in their business after our intervention.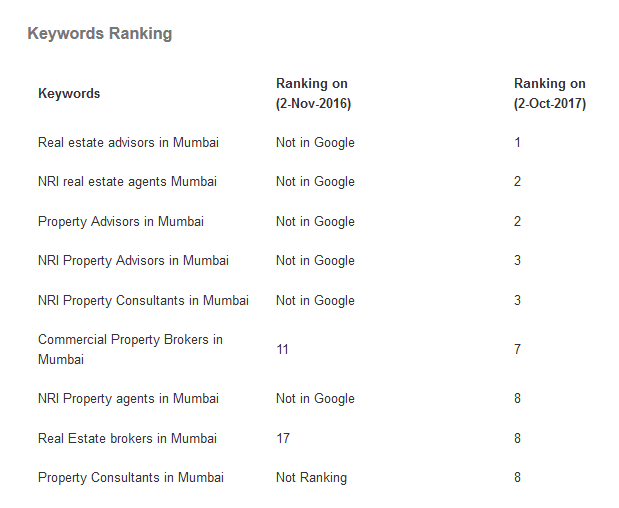 We designed a fully functional dynamic website for them that allowed users to contact them directly via a web form and place queries regarding property matters. The company started getting more leads than ever and slowly they expanded their business to a much wider audience. We also helped them with SEO and content marketing to make them widely visible to a relevant audience. Our efforts resulted in generating as much as 10 leads in a month for them, which is hard and costly at the same time, to achieve otherwise
MONITORING THE AUTOMATION CLOSELY
Automation can take your burden off many things at a time but it has to be done in the right way.
Just to quote an example, Sprig, is one of the start-ups to find a closed end to their business this year. The company raised as much as $56.7 million in funding but couldn't keep up with a technique good enough to manage its employees. It was built on the concept of food ordering and both cooked and delivered food to its clients. Turnip, on the other hand, has been quite successful with its business automation capabilities so far. You see the difference, right?
Similarly, the next and a very crucial step towards ensuring success in your business is keeping a close track of your business automation. You basically need to understand how automation is taking place in a simple enough way, which is possible only through a simple enough application. After all, you are a business owner and not a computer science expert.
Therefore, we suggest getting a centralized BPA software for your company that provides you with the power to control and ultimately drive growth from it.
Eviva, a custom Enterprise Resource Planning (ERP) web application was built for Eviva Services Ltd., a UK based engineering solutions firm. The application was built to automate, and make accessible, various business processes that help the firm keep track of several aspects of day to day running of their operations. This includes billing, human resource allocation, financial estimations and document management.
The whole application was built from scratch and was customised keeping all the key requirements of Eviva in mind. This resulted in a 50% resource saving for the company and a significant improvement in their efficiency!
You see how that worked out for Eviva? It can work out for you as well.
If you wish to talk more about your business and how to automate it, you can contact us and let us manage the rest for you.
As Bill Gates says,

"The first rule of any technology used in a business is that automation applied to an efficient operation will magnify the efficiency."