What do you do when in-house is not enough? You outsource!
Outsourcing is no more deemed as an option but an important tactic, to make several business ends meet. The famous saying, "expertise is better left to the experts" is a fine example why you should outsource when the internal team is not being able to achieve desired targets, or needs to focus on other things than the issue in concern.
In fact, 31% of last year's IT workload was outsourced to developing nations such as India, Philippines and Vietnam that have a rich storehouse of IT talent.
And this was not done by SMBs or start-ups, all mainstream companies like Apple, IBM and Cisco are into outsourcing for the desired business goals, because it is apparently the smart thing to do.
You can and you should outsource the IT requirements of your company whenever you feel the need for an upgrade. After all, it is hard to survive the competition without staying one step ahead.
With all its perks ITO (Information Technology Outsourcing) still needs to be implemented in a healthy way, which is not possible without a reliable IT outsource partner. How to know which one will be the best, let us show you!
What is your ultimate goal by outsourcing the task, the expertise or the department in question? While companies are able to identify the need for outsourcing and the relevant scope, they hardly pay as much attention to their end-goal.
The end-goal could be cutting down on project completion time, meeting quality standards or hiking the business efficiency; it is important to value the outsourcing effort by focussing on goal completion.
Many companies only look for the outsourcing scope and make a plan to save on some of the company's resources, which is a poorly defined objective to begin with. Hence, always define what you aim to achieve via outsourcing and make the process goal completion oriented.
Verify The Company Experience
Your IT outsourcing partner must have as much experience you have if not more. The experience should also be earned in the same field or a highly relevant line of business. This will increase the chances of mutual understanding and help you stay on the same page as your partner most number of times.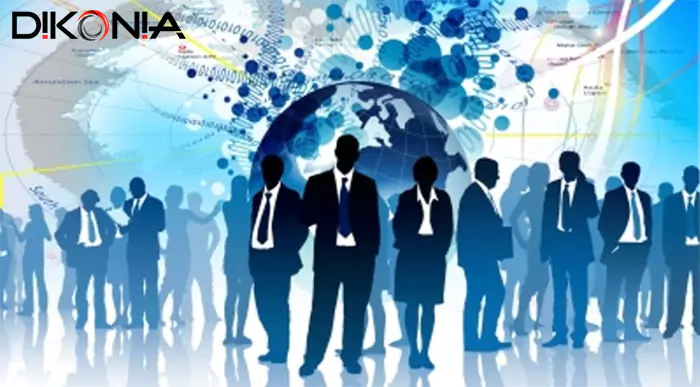 This is also important for knowledge intensive domains such as Web App Development and Database Development. Working with someone who has enough experience in these domains is inevitable.
Company experience can be verified by going through their portfolio. Established companies have highly detailed portfolios that will help you make a sound assessment of the company's level of experience.
Look For Credibility Highlighters
While everything in this list is a credibility highlighter, there are certain things that you should look for in specific. These things could be the qualification of the manager of the outsourcing company, qualifications of team members, past projects that they have accomplished and the kind of infrastructure they have.
It is nice to have an assessment of their financial security at hand. You can even go ahead and interview a few of the team members and gain deeper insights into their skill level. You can also set up a small test for them to complete if you wish to maintain long term relations with the company. For instance, Dikonia has a portfolio page that displays all the information clearly for our company.
Ensure Project Management Standards Would Be Met
When you would step into the project with the company, it'll be important to ensure that the flow of ideas and business communication is done effortlessly. You would also want that the company can comply to your working ethics and understands your culture well. Some factors to consider for this are:
Language
Net Time Zone Difference
IT Standards
Communication Media
Availability
Country
Platform
Ensuring these would be vital towards maintaining a healthy relationship between the outsourcing company and yourself. This will also avoid confusions later on in project execution and delivery.
Choose The Size of The Company Carefully
Company size is a very subjective term and will depend upon various factors. The key thing to take note is the level of your requirement and how long do you intend to plan to engage with the company. Usually, a smaller and more experience team is recommended over a large organization. Larger teams mean larger spending and more people to manage for your outsourcing stakeholders.
At the end it depends upon the size of your task and objective, bigger companies can make do with bigger outsourcers.
Conclusion
It is highly advisable to keep the above things in mind before signing the contract with an IT outsourcer because the very nature of the business is tricky, and preparing well for it is necessary. Do you research well, verify the facts, check your requirements and then only go ahead with the final call.
Dikonia is a top IT outsourcing company in India with several years of experience and a number of successful projects. We have been providing web development, app development and digital marketing services to the world with unmatched quality assurance.