Work or fun?
Of course, the latter is the weekend goal, and the former stands stoutly to anguish your week days.
No, not at Dikonia, my friend.
How, if you ask me?
Hang on to know the answer.
We all know that one person who is constantly criticizing the work culture, telling the many difficulties there are working as an employee. However, from the beginning of our graduation, we all aspire to reach the phase where we get placed in a good company.
I am sure you can relate with this.
They say work is boring and stressful. Especially, working with a corporate, where most people begin the journey of their career, but Dikonia strongly disagrees.
Pitching a researched fact here, 60% of 26,000 workers in the United States are so unhappy with their current jobs that they would prefer to choose a new career.
It depends on the work culture and vibes of the place you are working with.
Believe me, every Monday morning is blissful when your workplace is having a great work culture.
Well, this piece is going to be all about the fun part of working at Dikonia.
Read on, to see how our work is fun as Dikonia is a believer of uniting the two.
1. Félicitations
Once in a while partying is the perfect way to get the neurons working anew.
Be it an employee's birthday, or a festival, Dikonia makes sure that the team comes together for the celebration.
It is not only to invigorate teamwork but also is extremely palliating.
I remember preparing a performance for Dikonia's 5th anniversary.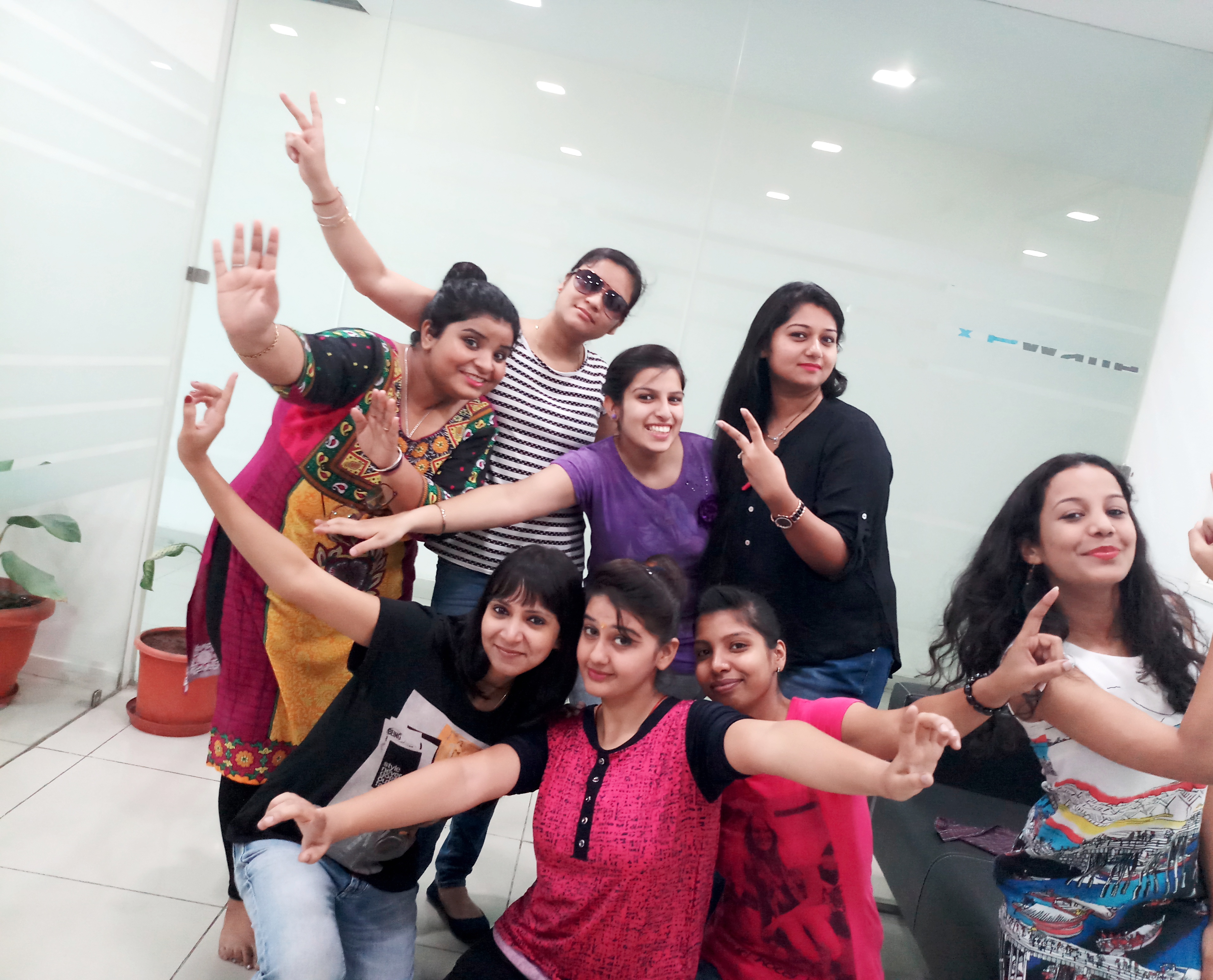 The one on the right corner in the white dress is me!
It was a time, where we began to understand each other more than ever. And, at the end, I got blessed with friends who can comprehend if I am low in only one glance. Not to mention, now they also know I am a big time foodie.
Coming from a distant place, it gets a little lonely. Well, it didn't last for long. Thanks to the work culture here.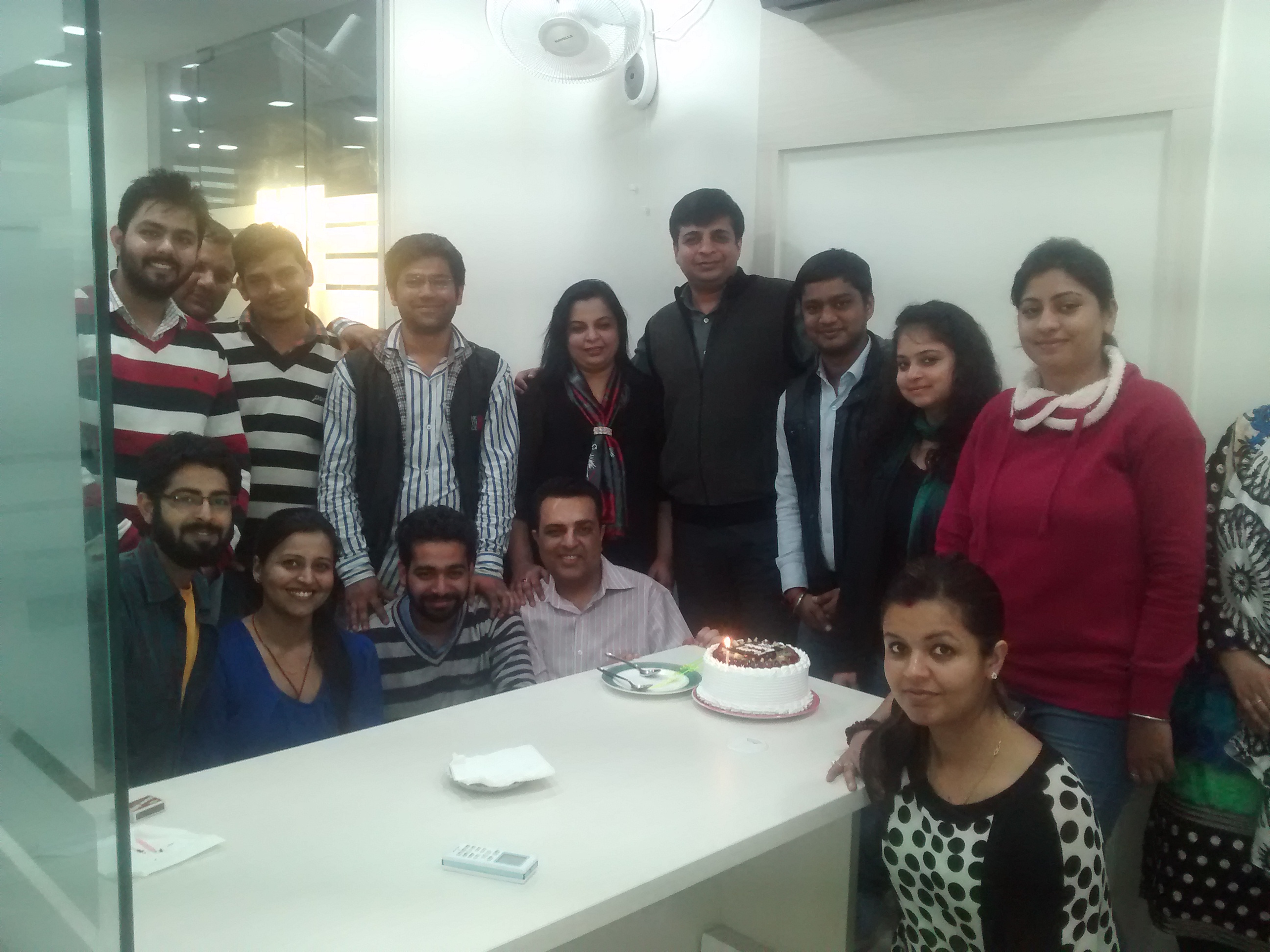 Yeah, so this is the picture when we all came together to celebrate Sajal Sir's birthday, the co-founder here.
Over the years, the expert developers, exceptional testers, innovative designers, and brilliant digital marketers have formed a bond that helps them all to attain betterment with every day.
Handling the different departments, they all work with great dedication and party together like there's no tomorrow.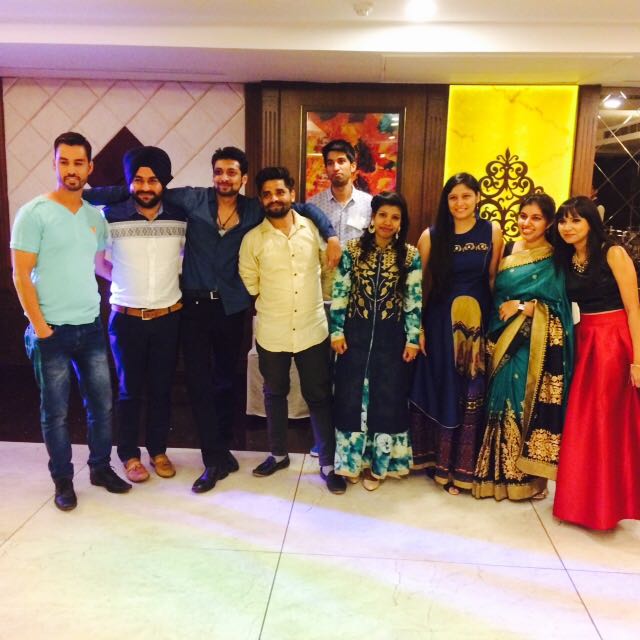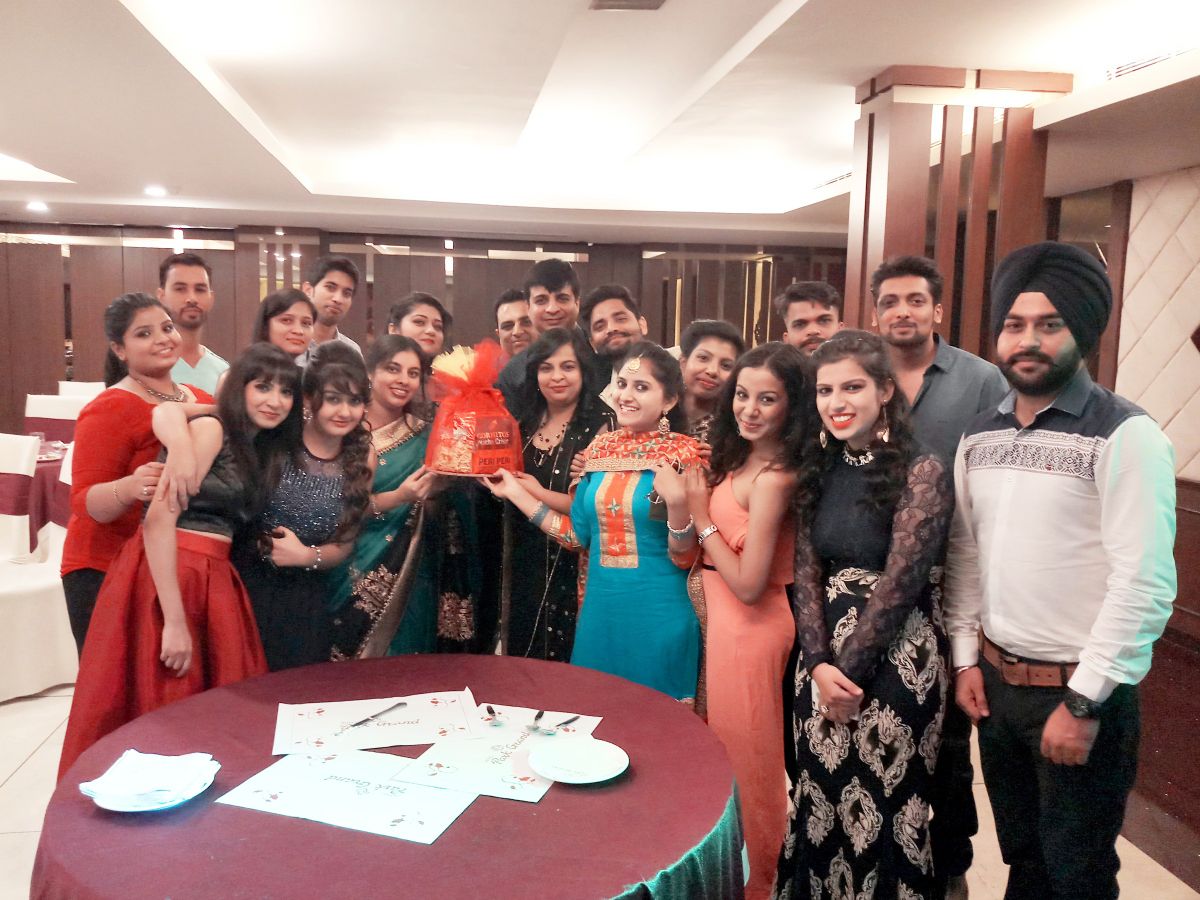 2. Employee Recognition
Everyone wants to grow, and develop. So, it is inevitable to have a work culture which is adjusting and growth oriented.
Be it an experienced fellow, or a fresher, it is all about personal growth and development in the first place.
The firm you choose to work for, foster your abilities.
It is such a displeasure to not be recognized for your talents.
Only 52% of all the employees across the globe say that their company makes them feel valued.
When I started working with Dikonia, I saw a picture on a colleague's desk. As I am quite an inquisitive person, I asked what was that about!
Well, today I feel obligated to scribble it down.
All of my colleagues got certified for the best amongst the many dexterities they own on their list.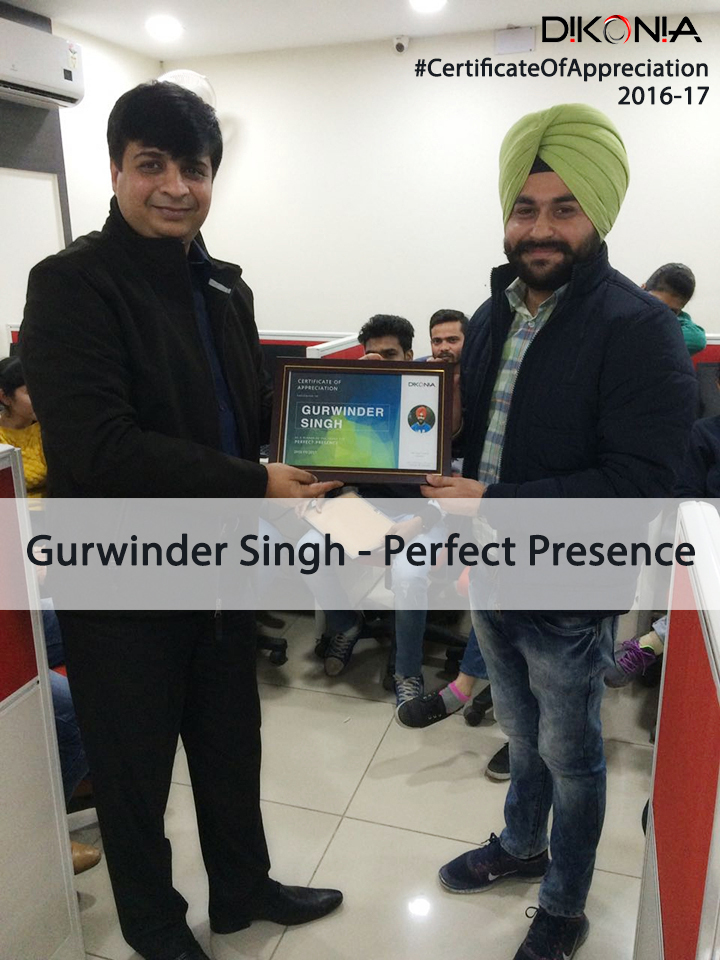 That's when I decided to give them all a title for their unique personality we know about.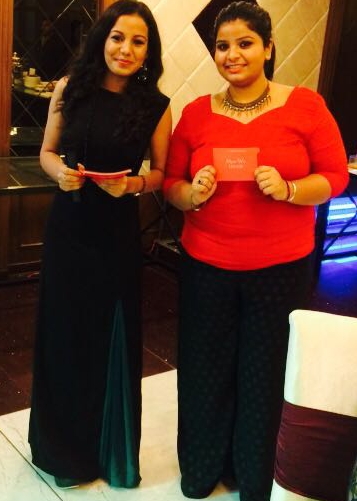 When asked what leaders could do more of to improve engagement, 58% of respondents replied: "Give recognition."
3. Employee engagement
Besides recognition, the other aspect which is equally vital would be employee engagement.
Like I have been referring to my experience with Dikonia, and sharing our delightful moment, I would be doing the same here.
In my perspective, working is about constantly learning something new every day. You can learn from the experience of your senior, and from the ingenuity of a youngster.
Making it all about work would be so boring.
And, that's not our style.
So, Dikonia organizes these amazing games on every first and third Saturday.
You know what, last week, we had this game where we were supposed to form numbers using match sticks.
It was so much fun, I tell you!
76% people believe that money and work are the leading causes of their stress.
I couldn't be happier to have myself work with this esteemed and eminent organization.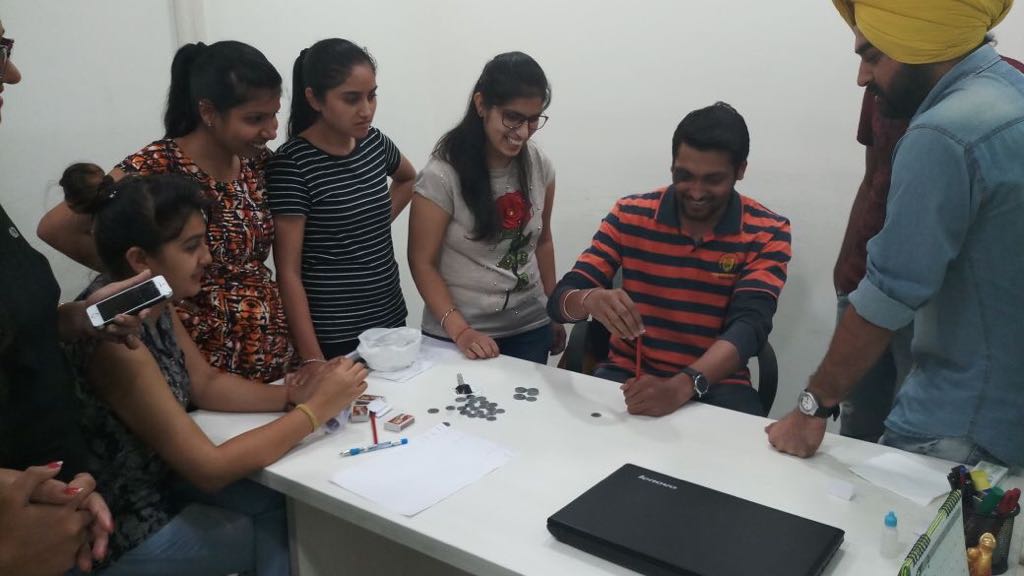 Winding up my words here…
Some days will be stressful, others fun, but make sure, that you don't end up letting the former overpower the latter.
And, yeah, Happiness multiplies by sharing. I got mine, did you?
If you wish to be a part of Dikonia Family, Contact us.
Don't forget to comment, like, and share this blog. I am sure your friends will thank you for the perfect read they had.
Subscribe to us for informational articles.