Since the rise of smart mobile computing Operating systems, the little gadget has penetrated users around the world, as no other machine ever could.
Smartphones gave us the power to do multiple things from the same gadget because, with Android app development and iOS, a whole lot of things could be converted into digital logic, or what we call a Mobile App today.
Mobile app business opened up a market that was exclusive to desktop software only and gave software developers a whole new tech domain to explore.
It is estimated that by 2020, Global Revenue generated by Mobile Apps would be around $189 billion.
If we carefully see, the industry would be larger than India's IT and ITeS industry, which is one of the largest in itself.
It's also an influential fact that the number of mobile devices on the planet have outnumbered the number of humans.
And smartphone sales are only expected to rise each year.
All of these things point at the same the same elephant in the room.
Mobile Apps are a great business.
We know this because we have helped a number of companies to get their first mobile app, and after doing so, they were able to heavily increase their revenue generation and business profitability.
But that doesn't always happen.
Mobile Application Development has come a long way as a practice and it's not so difficult to get a mobile app made today. But, the definition of a great app hasn't changed much, and a great app can't be made just like that.
In 2016, there were about 19,000 startups in India. And most of them either used mobile apps for their business or relied on a mobile app for internal functions.
Just like websites back in the day, Mobile Apps are the new age tools for business propagation. And if you're a small business eyeing at those big profits, it's about time you consider a mobile app.
But rather than directly jumping into a mobile app business, there are a number of things that you must know. A forbes article showed that about 90% of Indian startups are destined to fail simply because they're not geared up with the right knowledge of the market and the tools.
So, here is some advice just before you start a mobile app business.
Choose a Niche Very Carefully
It is inevitable to understand that you're essentially going to sell something and make money, while the mobile app will be used to enable it. Not the other way around.
Before you create your own app, you must understand that it will be used to make people's life easier in some way, and people should be willing to pay for that.
The world of apps is segmented into several niches. A niche is a specific area of the market where you operate and carry out your business. A niche is nothing but the audience your idea deals with.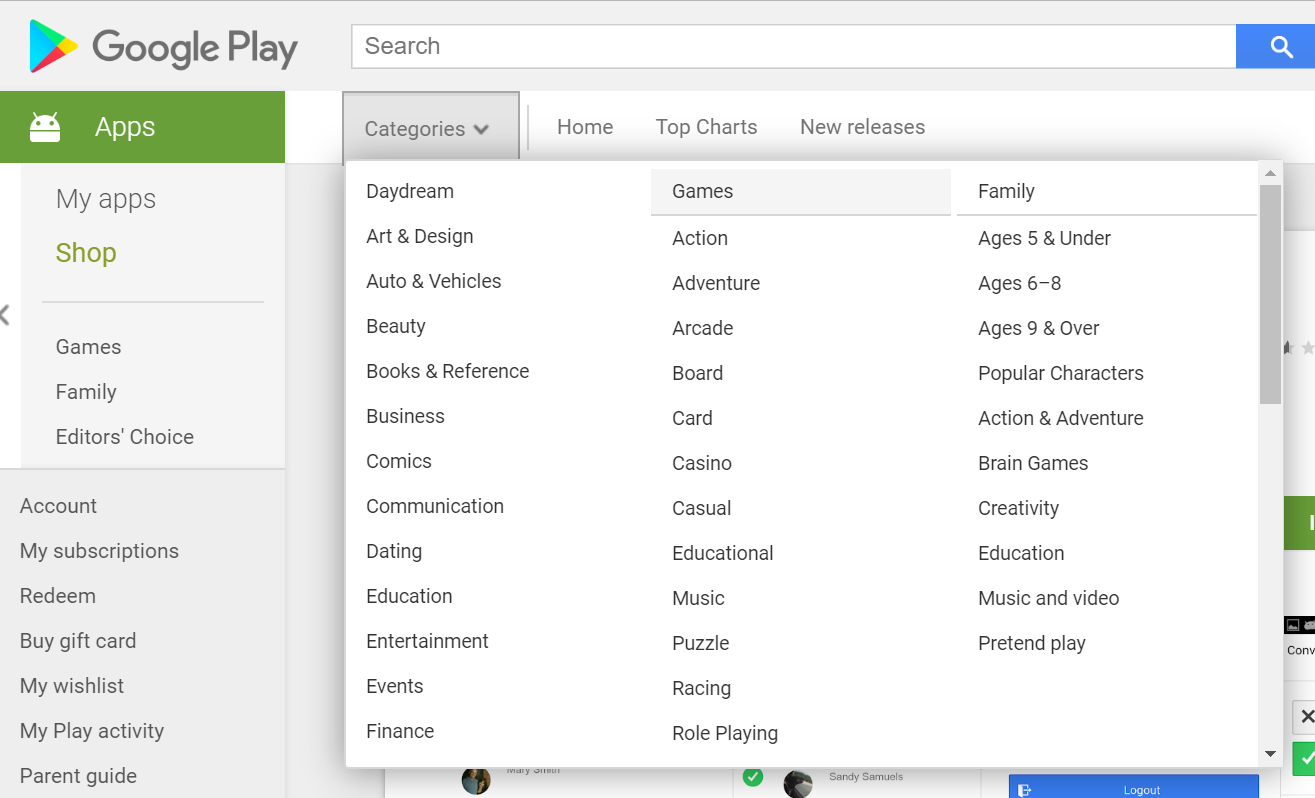 If we look at the Google Play store listings, we can see that there are several different categories, in which the apps are classified. All of these categories can be treated as an individual niche in themselves.
Why Niche is important?
Niche is important because it keeps you on track.
Suppose you're making an app for increasing business productivity. Your immediate users of the app would be businessmen, working professionals, and entrepreneurs, who need to manage their time well, around the clock.
Therefore, you need to know well about how your audience behaves and what are the key points that they'd like in your app.
Market Research
Apart from choosing a niche, it's also important that you do the market research well. Simply stating you would need a few answers before you step into the business of apps. Some of them are listed below.
Get to know how much revenue your chosen Niche (or Industry) is generating currently and how many users are engaged in it.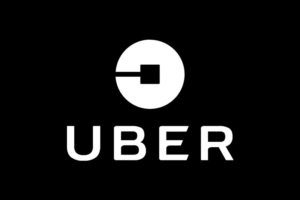 For instance, the revenue for Ride Sharing Apps is about US$17,191 million in 2018, which makes it a rather large market.
Current Demand for the Solution
Evaluate that how in-demand your solution is right now. Certain apps are always in demand while some go in and out. If your business solution is not in demand, it means you can use the empty space for value creation. If it's already in demand, then you might face tough competition.
So, choose accordingly.
Downloads on the Popular App Stores
Checking how many downloads are there for the kind of app you want to make can give you a fair idea as to how these apps are performing.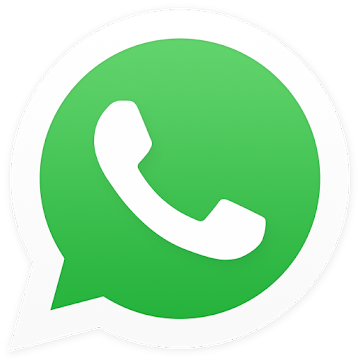 An App like Whatsapp has more than a billion downloads, and you don't need any advanced maths to figure out its popularity.
Forecasted growth in the industry
Future forecasts will help you a lot in determining how your chosen niche will do 5 years from now.
As of now, e-convenience apps are doing really well, and we can see apps like Uber Eats, Swiggy, Zomato, Big Basket, already making big money in the market.
Test Your Idea
Once you've chosen a niche, it's important to put it to a test.
A grave mistake that most business owners do is that they over-believe in the idea and forget to test its viability before investing in it.
If you have a great app idea, you must first test it.
So, how do you test it?
Get Consultation
Some ideas are worth a million dollars but not everyone can tell if that's the case. So, it's better to go to the experts to do this. You should get consultation on your strategy, design, business idea and functionalities from an IT consulting company.
They'll be able to guide you correctly on the idea as they're experienced in doing so. Even if they don't approve of the idea, they can suggest changes that'll help you make your app better suited for business.
Run a Survey
Another great way is to ask the general public about the idea. It's part of the market research segment, wherein you ask propose the idea to the public indirectly and see the response.
Getting public opinion is not a sure shot way to do it but it'll definitely help you take a general stance on things. If people are really disinterested in your idea, they may not buy it in the first place.
Get Feedback
The next best way is to test the idea in your immediate friend-circle. You can share the idea with people you can confide in, and ask for an honest opinion. You can prepare a little presentation or a visual sketch to explain it and see what people think about.
Develop a Business Model
Niche selected.
Idea tested.
By now, you'd be all the more confident on how to go about it. You know that there is market demand for it and it'll be accepted by people. So, now you need to figure out a way to mint money from it.
Why Business Model is necessary?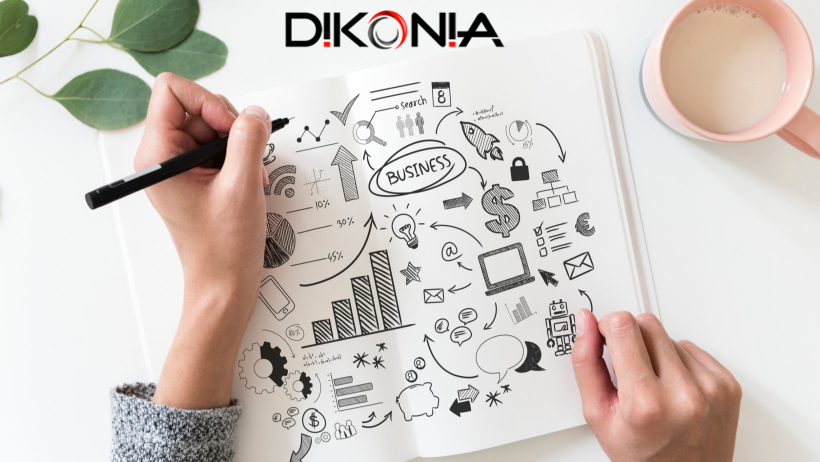 Business and model are inseparable.
No matter how simple a business idea is, or how small it gets, there is always a well-defined model that runs it. For instance, a grocer's business model is to get groceries from suppliers in bulk and then sell them for individualized profit. Simple as that.
Therefore, you need to be clear on what all things you'd be selling, and what all things will fetch you money.
When you make a business model for the app, you have greater liberty, as the platform allows several possibilities that are not otherwise available.
Remember that Whatsapp is a free app with a $19 billion price tag.
Popular App Based Business Models
The App as a Business Enabler
The most popular business model is the one in which the app is simply used to enable the business and spread it in the market.
It is not about the app as much it is about the business in this scenario.
For instance, take any e-commerce app for example. The focus is less on futuristic features in the app but the products that are being sold. You don't use Flipkart's app because it's well-made, but because you trust Flipkart for your buying needs.
The dynamics are simple – make an app, upload products to be sold, make it easier for the customer to shop, collect the money and you're done.
In-App ads is one of the most widely used revenue models by individual developers as it is fairly successful. It works on the idea of publishing free-to-download apps that gather a large number of users over the time, which establishes a sizeable advertisement space.
Once the app crosses a hundred thousand downloads, you can expect to start making a significant income by only selling ads. There is evidence that more than half mobile app users around the world click on ads, which makes this a viable option.
Only in US, the mobile app advertising grossed over $33 billion in 2017. The availability of Ad space and smart ad placing algorithms will only increase the scope of revenue generation in this case.
Pitfalls
In-app ads annoy users and often contribute to bad UX.

Not all apps go well with the advertising model. If you have a utility app, the idea of ads acts counterproductively.

Ads can slow down the performance of the app and decrease engagement.

The Freemium Model
The next best thing that you can do while keeping the app free to download is offering Freemium apps. This is the second most popular model used by developers and companies alike. You can offer the basic functionalities free for use and encourage users to opt for advanced features for a price.
Apps like Elevate, DesignEvo and Tinder etc have been quite successful in using this business model to drive sales.
It not only lets the users to try the app without any intrusive ads, it captures their trust with the functionality of the app.
Pitfalls
Limiting the functionalities of the free app too much can result in poor sales.

Handing out the core functionalities for free may not generate the need to upgrade to paid features.
Hence, a striking balance between great features and lucrative premiums must be created.
Sell the App per download
Paid download apps simply mean selling your apps for a fees to the user at the time of download. The process is mostly regulated by App stores such as Apple App Store and Google Play Store.
This model guarantees direct sales as you don't have to lure users into buying upgrades after doing all the hard-work and each download earns a definite revenue.
There is a healthy listing of paid mobile apps that are too good to be ignored and users are comfortable paying for them. In 2017, paid mobile apps generated a revenue of $29 billion in the US alone.
Paid mobile apps often demand a high user rating, a strong focus on the app performance and marketing efforts in order to make the app really buyable.
Pitfalls
The competition given by free apps is overwhelming for paid apps.

Counterfeit stores offer free APK downloads for paid apps. Estimated, more than 90% Google Play apps have free APKs around the web.

The costs of developing an app that is worthy of the paid-app model are high, to begin with.

The SaaS Model
A number of apps are designed to work as a service for the users where they can carry out real-world trade or transactions. This model basically provides the apps as a platform to the users, wherein users pay for utilizing it.
The idea works really well for use cases that usually involves a large number of users. There are instances for this model in almost every app that you have on your phone.
For instance, Facebook uses advertising to generate revenue but it's provided as a service to the users. Further, Tinder provides some paid features that enable real-life convenience which directly integrates into the app.
We recently worked on a Mobile App that acts as a platform for ideators and businesses to find resources for their app ideas. It's called Thunk and it banks on the same idea. The difference is that it's basic usage is free.
Pitfalls
Users may deter from the app and try to find free alternatives.

A large and proliferating user base is required to actually run the model.
Have a Trustable Team with you
By now, you'd be all ready to shoot right into the app. So, let's get you the developers.
For the development part, you can either hire developers to work for you in your office, or you can tie up with a mobile app development company.
There are Pros and Cons to both these things getting app development services from the two modes of delivery.
Your Own Team of Developers
This idea works well when you've known good developers in your community or you're a tech savvy person yourself.
Otherwise, gathering a team of developers who'd especially work for you will be a real challenge. This is because most developers are employed in full-time jobs in development companies and only a very few accept contractual projects.
When they do, they'd usually charge higher than the lot as the competition is less and you'd have to make do with what you get. Even getting a good and qualified developer is no guarantee.
The best part of this arrangement, however, is that you'd have a great deal of trust and control over your team. You'll have the freedom to experiment and develop the app as flexibly you like.
Again, you'll need to know the basics of app development in order to do that.
Partnering with Mobile App Developers
Another great idea is to partner with a tech company that makes mobile apps. This is by far the best and most reliable model when it comes to making apps for business.
Tieing up with a company makes it easier for you as there is a formalized structure of the process and there are managers at each level to report to you.
Companies deal with apps everyday and the experience is invaluable for your app. Even the developers have the professional experience in developing apps that actually make the cut, may it be performance-wise or the functionality-wise.
See how Dikonia works as a Mobile App Development Technology Partner.
Stay in touch with the Latest
Once your project kicks off, it's important that you participate in the process wholeheartedly.
Before doing this, get important updates on what technologies are doing the best in the market and what ways are being adopted for the best results such as cross platform mobile development and custom mobile application development.
Here are a few of Dikonia's latest blogs to help you get the latest scoop.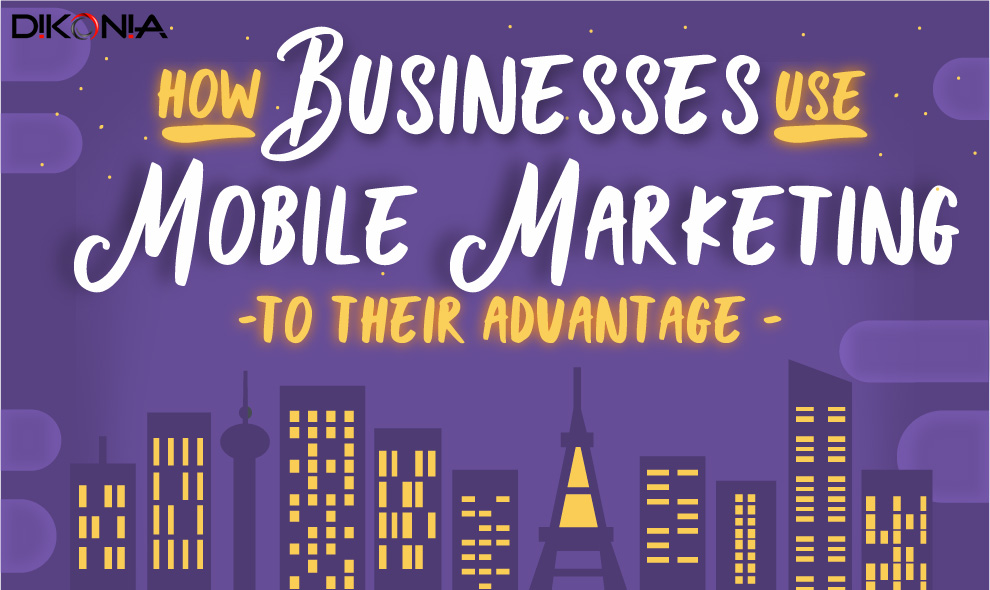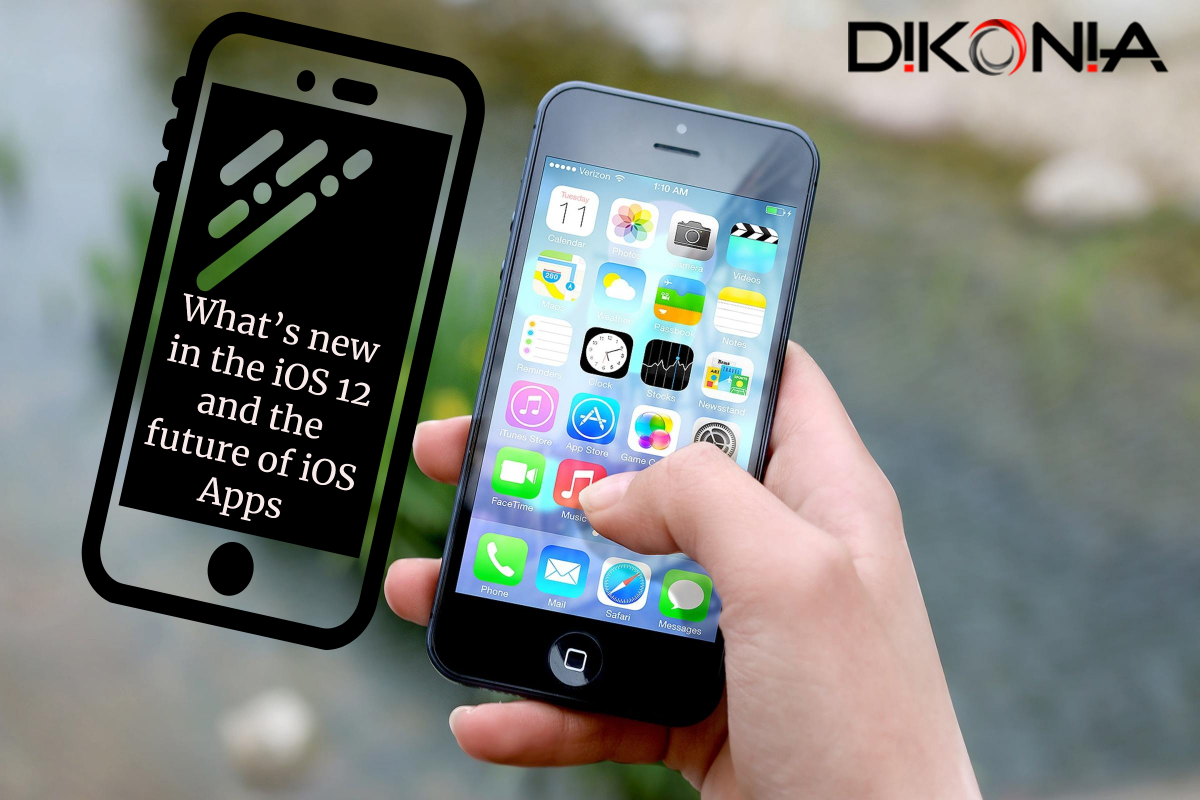 Make a Plan B
They often say, plan for the best, prepare for the worst.
It's a practical advice that you can receive when it comes to handling business and it's very true.
After all the correct estimations and advanced planning, there's no guarantee that your app will fire.
Hence, before even setting foot into the business of apps, keep a plan B ready by your side.
For most App owners, the Plan B is to sell the app to a competitor or a bigger company. This gets them rid of the expenses and actually returns them some hard cash for the time and effort they had put in.
You can also do the same and keep a Plan B ready. You can rebrand the app, change the business model, merge the app with a newer service, or do the needful to save the business.
But keep a Plan B at hand, before executing Plan A.